Kwazulu-Natal horseracing honours one of their greatest ever sons this weekend when the Listed Michael Roberts Handicap is the headliner on the Hollywoodbets Scottsville card on Sunday.
While a few have laid claim to the title of South African horseracing's greatest ambassador, nobody matches the inimitable Michael Leonard Roberts.
At the age of 66, and training a string of just under 50 horses out of his Summerveld base these days , Cape Town-born Michael Roberts projects the same cucumber calm demeanour that saw him ride some of the greatest finishes internationally over two decades ago.
He was taken aback when we opened our chat and read him a message sent to us by his one-time colleague and good friend, Jeff Lloyd, who recently published his biography 'The Guv- Overcoming The Odds'.
"In all sports you have people you look up to, and Michael Roberts was definitely that person for me in the South African racing fraternity. What he achieved throughout his career is exactly what any jockey would hope to emulate. Winning 11 jockey titles and then the UK title, which incidentally I was in the UK to witness, took great determination and commitment. These attributes are exactly why he was so admired.  In my eyes he was probably tactically the smartest and shrewdest competitor I rode against and definitely one of the hardest jockeys to beat in a finish. I wish him well on his special day," said Jeff.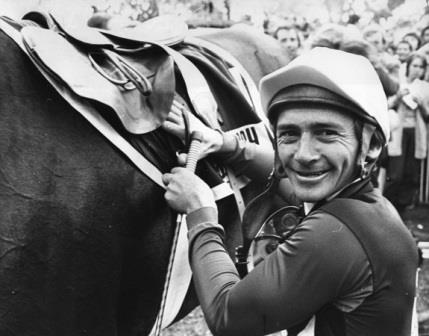 Despite enjoying the following of a legion of fans, and having rubbed shoulders with royalty, heads of state and movie stars in an illustrious career, Muis was clearly moved by the short message from Australia, from a  colleague that he has reciprocal respect for.
"That's really a lovely gesture and an honour. Jeff was one of the greats. I will definitely be finding a copy of his book as I'd love to read it – and with Covid and lockdown, many of us have gone back to the old fashioned pursuit of reading a good book – which is a really good thing," he laughs.
He recalled that his own biography, 'Michael Roberts: A Champion's Story' written by Michael Tanner, was published 26 years ago.
Muis says that the apprentices at the SA Jockey Academy and many of his colleagues have borrowed the book over time.
"I still have the original leather-bound version thankfully which I will hand on to my daughters. A lot of water has flown under the bridge in the ensuing years. Maybe in a few years, I will sit down and catch up on life in the last three decades," he muses.
We asked the eleven-time SA champion and 1992 champion of Britain how he was enjoying training horses in the bread-and-butter mill of KZN racing, as opposed to the relative glamour life of a champion jockey.
"It's a strange variation that I have long pondered over. When I rode champion Gr1 horses for some of the world's biggest owners in front of massive crowds, I was strangely calm and confident. Today I saddle a maiden prospect at Hollywoodbets Greyville, and I am a bundle of nerves and hyped up stress! The thing is that each and every one of our horses are our children. You know what it's like when your son or daughter runs in the athletics at school – it's an emotional event. They are on their own and we are helpless when they come out of the blocks. That's how it is for me as a trainer. It takes months to prep them and I still take enormous pride in saddling a routine midweek maiden winner. Just think again what goes into preparing a horse to win a race!" he adds seriously.
As for 'his' racemeeting on Sunday, Muis says that he will have a few runners.
In years gone by, he has interacted with the public on course, told stories about great horses like Mtoto, and signed autographs.
He acknowledges that it will be very different this year.
"I will be there but it will be very different to the great days that Gold Circle have put on for me in years past. I noticed over the weekend how the L'Ormarins Queen's Plate organisers adjusted the goal posts and cleverly focussed on the use of social media and television to project the festival to the world. It came across really well and brought the festival into our homes. I suppose that's what they call the 'new normal' for now and if one considers it, the human being is an amazingly adaptive creature. We adjust. We accept. We make the most of it. That's the spirit and we will get through this!"
Muis has won his own race five times – both as a jockey and a trainer.
A neck injury resulting from a fall in the UK in 2001 led to him retiring from riding at the age of 48, just 32 winners short of his 4000 milestone.
It is appropriate that his tribute raceday is hosted at Hollywoodbets Scottsville – the racecourse where he rode the first of 3968 career winners at the 1968 on a horse called Smyrna.
(Turf / Inside) R85 000 1750m 15:45 Ref-459
1st R53125, 2nd R17000, 3rd R8500, 4th R4250, 5th R2125
MICHAEL ROBERTS HANDICAP (Listed)
Handicap
WFA: 3yrs-6kgs 4yrs-0.5kgs
No Apprentice Allowance
1
1
Baby Shooz
53.5
97
T A
S Veale
Peter Muscutt
2
2
Trip To Africa
53.5
97
CA
*T Gumede
Duncan Howells
3
3
Mr Fitz
53.5
96
A
G Wright
Shane Humby
4
4
News Stream
52
90
CA
A Arries
Mark Dixon
5
5
American Indian
56.5
102
A
D Dillon
Garth Puller
6
6
Share Holder (AUS)
53
96
A
*K Strydom
Paul Lafferty
7
7
Blackball
61
111
A
R Danielson
Gavin van Zyl
8
8
Marchingontogether
59.5
108
A
S Randolph
Gavin van Zyl
9
9
Wealthy
52.5
94
CA
A Mgudlwa
Dennis Drier
10
10
Mary O
56
102
A
S Moodley
Lezeanne Forbes
Same Trainer – Not Coupled on Tote
(7,8)
On Sunday, the majority of the races on the card are again named in honour of special players in his life.
These include his first winner at the age of 14, Smyrna, Lando, on whom he won the Japan Cup in 1995, the great Mtoto who won the 1987 and 1988 Coral Eclipse stakes and  went on to add the King George and Queen Elizabeth II Stakes to hisimpressive record, the Fred Rickaby-trained Sledgehammer, a horse he describes as 'better than Barathea (Breeders Cup) and Mystiko (2000 Guineas), he was world-class!'
The racing behind closed doors is in vast contrast to the legend's greatest moment.
"That was the sight of 200 000 people cheering when I turned to canter back after winning the Japan Cup on Lando in 1995. What a memory!"
On Sunday , the fourth race, a modest maiden plate is named in honour of Her Majesty, Queen Elizabeth.
"Meeting the Queen after winning the King George and Q.E. Stakes was the greatest honour in my career," he recalls.
He says that Mtoto was the best horse he has ever ridden.
"He was 3 to 5 lengths better than Lando at 2000m, which is the true test of a great horse."
While his 1997 July win on Super Quality was described as the pinnacle of his career, Muis says that the Winning Form Challenge was probably the race he is best known for.
"It was the last match race in South Africa on December 30, 1989. It was a mile race between a son and daughter of Northern Guest – Senor Santa and Northern Princess. There was a capacity crowd on course to witness it – even with a cricket test and a major surfing competition underway on the same day. Everyone said Senor Santa would win it, but I just kept a little bit in reserve. We sat and waited for him and in 3 strides my filly went bang and got him on the line. The Hollywoodbets Greyville crowd went bananas," he smiles broadly – although he is adamant that Indian Skimmer is the best filly he has ridden – 'by a street'.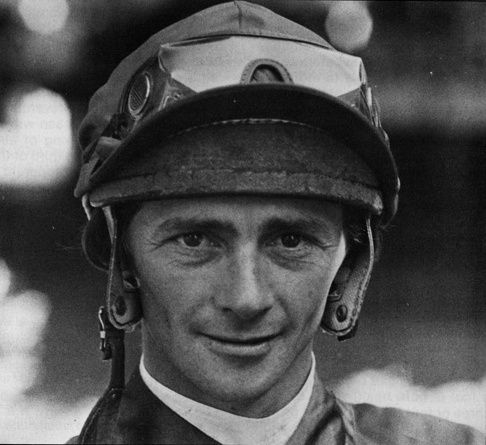 The Michael Roberts story will be told 100 years from now. He held the record for the most winners as an apprentice for many years and won the first of his eleven South African Jockeys Championships while still an apprentice.
He later became only the sixth non-British or Irish jockey to win the British Jockeys Championship, which began in 1840 and is regarded as the hardest championship to win in world racing. In doing so he became only the third jockey in history after Sir Gordon Richards and Pat Eddery to ride over 200 winners in a British flat racing season.
A legendary son of Africa!
‹ Previous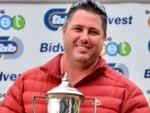 Up – And Running Brave!