Michele Wing's top-class feature race productions in advance of the L'Ormarins Queen's Plate Festival have set a new benchmark in these trying times. The shows elicited some rave reviews and were well received by racing fans on a lean diet of quality direct communication with trainers.
And it all started thanks to a chance meeting in her final year at varsity with industry expert Charles Faull, who was commissioned to photograph her sister in speedo apparel.
"I had already developed an interested in bloodlines, having successfully competed thoroughbreds in dressage and show jumping, and started writing for Charles' publications. One thing led to another and from there it was into broadcast and now social media work as well!" she waxes enthusiastically.
Resident on Briar Ghyll, one of the original farms in Pietermaritzburg, Michele currently works under the banner of Racing News and she explained how it works.
"Both Racing News and all my previous work has been industry-owned. However, with Phumelela going into business rescue early in 2020, contracts came to an end. Thankfully, Gold Circle stepped in and filled the gap. Despite Racing News being owned by Gold Circle, they have graciously made the material we produce available to all in the industry," the UCT Industrial Psychology graduate explained to the Sporting Post.
That makes sense why the KZN crew ventured into the Cape to showcase the prestigious festival. It should have Cape Racing thinking and looking to find their own ways to promote their own product in the easy-to-watch format.
Michele proudly outlines that the primary focus of Racing News is to bring high quality, value-added information to punters and followers of racing.
"We are driven by what punters and followers both need and ask for. To this end, we are dynamic and constantly reassess what we do. This insures a top class product for the best results. For many reasons but largely due to budgets, the time is gone for 'nice-to-have' work. It is more a case of 'need -to-have' and to make sure it meets the brief."
We put it to her that we have been spoilt through Racing News' focus to preview the bigger race days, not just in KZN but around the country.
"This has proved extremely successful, with the likes of Hong Kong also taking our material. However, the 2022 L'Ormarins Queen's Plate was the first time we have been able to cover an entire field in one comprehensive preview package for punters and followers alike. We were able to include not only interviews with trainers and jockeys, but show footage of previous races and current well-being in the stables or on the tracks, along with statistics and information on each runners' race record and race details. Like a 'one-stop-shop' preview. This is the kind of information that I think racing is in dire need of and it's something I really enjoy doing," she adds with tangible passion.
So it's clear that Michele believes that the previews and hype are important for the industry and for creating interest.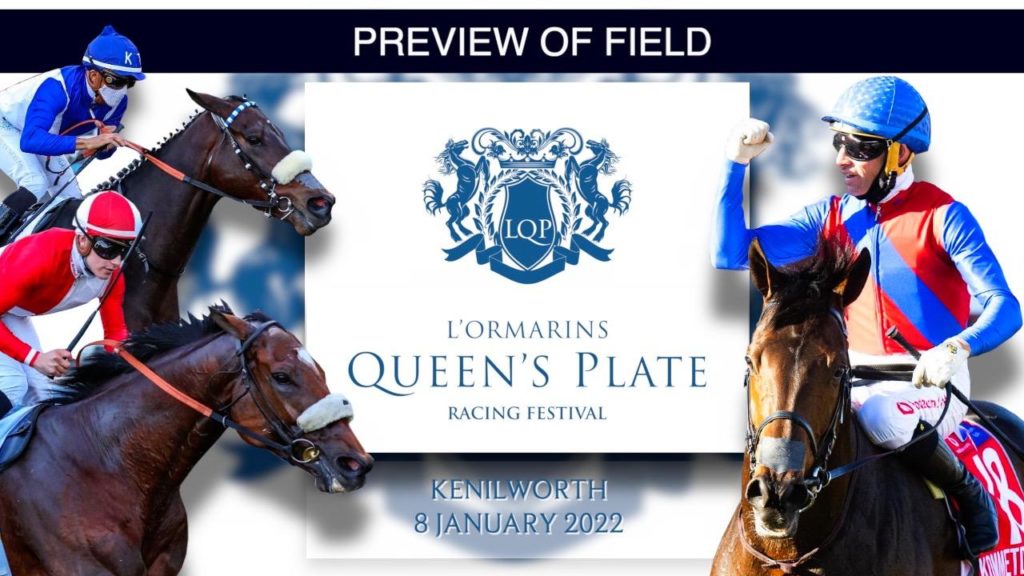 "Previews that add value to what is already set out in the race cards, are vital for players in the game. Hype is paramount not just for players, but also to throw the net wider and attract additional followers into the game. Hype involves more thorough use of additional platforms than what are currently being used," she cautions.
Michele's professional qualifications assist her in tackling different personalities for interviews. We asked – and we know the answer – whether some people are more difficult than others?
"As with any news team involved in sport, we make sure we are prepared, professional and above all knowledgeable on the subject of the interview. That's from our side. From the other side and those we interview, some people share their knowledge freely, whilst others are sceptical of the media, and still others need to have it drawn out of them. This is where my psychology helps in understanding different personality types and how pressure can effect different people, especially ahead of big race days."
Michele has a professional support team – and it sure shows in her work!
"Lerato Kgasi works with me in KZN, Carl Coetzee in Gauteng and Vince Gibbons in Cape Town. Lerato is a natural director, Carl goes to great lengths to get the 'right shot' and Vince, who recently directed the South African Olympic Coverage on SABC, graces us with his presence, to shoot for me.  I share the editing with Sanette Holmes, who brings a wealth of experience from many years as a news editor at a major news network," she explains.
So who is the individual behind the voice and face?
Michele was born and grew up in a family of 6 children, in the Natal Midlands.
Her father was an attorney by profession, and her mother an archivist and political activist.
"We were quite an interesting family in that all of us went to university, graduating with 2 degrees, but no two were the same. With 4 Springbok colour holders amongst us, there was always and still is, sporting activity at the highest level," says the eloquent journalist who  completed an honours in Industrial Psychology from UCT and now, many years later 'and in her 50's', has ambitiously accepted an offer from Brunel University in London, to study an online Masters in Psychology.
"With Brunel's research into horseracing and jockeys, it was a 'good fit' for me," she laughs.
Michele is married to attorney Craig Wing. The couple have two children.
"Kirsten is currently studying a PhD at the University of Gloucester in the UK and Jonathan is an aero-nautical engineer with Sling Aircraft at Teddersfield in Johannesburg. Kirsten holds her National Equestrian Colours for Dressage and competes in the UK and Europe, on her German warmblood, Ravel 322. Jonathan has his Springbok Colours for flat-water canoeing and won the World Handikart Championships in Essay, France in 2014. He no longer has time to compete in either canoeing or karting, but spends his free time flying, as he is also a pilot," says the proud Mum.
As somebody who works in the industry, we asked Michele to tell us about her feelings on the prospects of racing into 2022?
"With 4Racing officially taking over from Phumelela, I believe 2022 will be a decisive year for horseracing in South Africa. It will set not just the direction for what is to follow, but the future of our sport. It's all come down to this."
So does she feel that the industry can do more to arrest the slide?
"In the interest of the sport, 4Racing and Gold Circle need to find a way forward together, if we are to both stabilise and grow horseracing in this country. If we, as an industry, do not pull together for the common cause, I fear it will only hasten horseracing's demise. The sport has suffered so much already, with an ailing economy, poor management, changes in customer needs, the exit of big role players, competition for the gambling rand, diminishing course attendance, the reduction in stakes, and of course covid, that there is not much more the industry can withstand. Now, more than ever, racing needs to stand united and pool our resources in the face of the threats to our industry."
She suggests that much can be learned from international coverage and how various networks and platforms cover racing.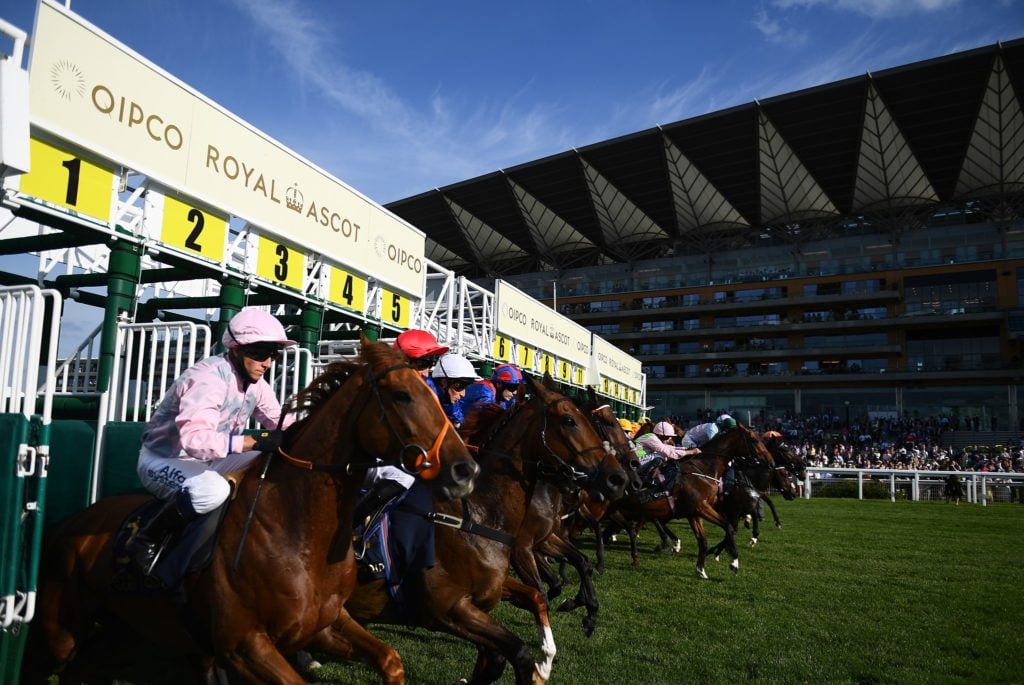 "They face many of the same challenges we do, yet always seem to put on a good spectacle for a wider audience to enjoy. Only by doing so, and by giving punters and followers value-added information, will we be able to rejuvenate our industry," she urges.
And a personal message for admirers of her and the top-notch production?
"We never take for granted the work we do, if you can call it that. Whilst the hours can be very long, we love it. It's a privilege to speak with the people we do and for us to get up close to some of the best thoroughbreds in our country. Horseracing is all about the thoroughbred and without them, we wouldn't have a sport.  And, lastly, in media, you are only as good as your last piece of work. It keeps you humble and constantly striving for better and more effective ways of doing things. It's a life we love!"
‹ Previous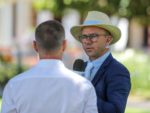 MJ – Doing His Bit For Racing