"Covid-19 has afforded racing an opportunity to press the reset button but the danger remains 'new script, same actors' – we've seen that film before and it's a horror movie!"
Never a guy to pull punches, yet one of the most enduringly popular personality's on South Africa's undulating horseracing television landscape, the polished Neil Andrews celebrated his 55th birthday on Youth Day with his family, while keeping a keen eye on the Royal Ascot action.
"For SA racing, reinvention is paramount, a quantum leap in thinking essential. Our sport no longer appeals to the majority of South Africans. So to embrace them we need to alter our brand DNA. BEE, employment equity, partnering with government – these are just some of the reference points I see on our future road map," says Neil as the Sporting Post Sprint call interrupts a sumptuous lunch to celebrate a milestone – and half a decade to 60.
We asked him how it feels to be frankly not so 'Forever Young' anymore, and whether he was even still listening to  Alphaville and Rod Stewart?
"Of all the versions of Dylan's classic I like the Joan Baez rendition. Alphaville's 1984 original remains a pop classic. And I guess with so much going on in my life right now both songs resonate. I haven't enough time to get old. Besides Hlohlo won't let me! She sees preserving me as her calling," he laughs in an affectionate reference to his already busy wife.
Neil was born in Farnham, England.
The Andrews family emigrated in 1975 to South Africa, where they settled in the then more rural than residential suburb of Durbanville.
Today he is happily married to Hlohlo and they have their own 'Brady Bunch'!
We asked how the lockdown has treated the Andrews family.
"As with every South African, this time has been a real challenge both financially and emotionally. But I am mindful that I remain abundantly blessed.  I have a beautiful, healthy young family, and my wife and I have witnessed them growing up literally in front of our eyes for every minute of every day."
Clearly a doting Dad of many talents, Neil proudly tells about his family.
"Elijah Gabriel Andrews was only born on 3 January and Noah Benjamin turned 2 in March – so my merit rating for nappy changing is at an all-time high! Brighton Nathaniel, who turns 7 in July, has been the superstar older brother and has taken everything within his stride," he relates as the noise in the background suggests it's a memorable family birthday lunch at full gallop.
Neil tells how lockdown restrictions have meant that they have sadly missed seeing his 23 year old daughter Melissa Jade and his eldest son, 19 year old Gregory Scott.
"That has been a real negative because we've missed sharing their birthdays in person. And we couldn't get together as a family unit to celebrate Mahlohonolo and my Wedding Anniversary. For the purposes of both sanity and romance, Hlohlo and I try to work in a date-night every now and again. I think we've managed two, so far!" he says with an animated sigh.
To generations of South African Tellytrack and Supersport television viewers, Neil Andrews is the witty sharp-tongued word-play specialist, with an intimate and passionate grasp of a variety of sports – from Naas Botha to Piet Botha, he could talk for hours about anything vaguely related.
We asked him what was happening on the TV and professional front.
"At the risk of drawing a comparison, I must say that Supersport have been a godsend. Their senior management have been supportive, compassionate and consultative. We've been in constant communication even before lockdown. They are good people and it looks like we have just about weathered the storm together with live sporting events slowly but surely returning to our screens."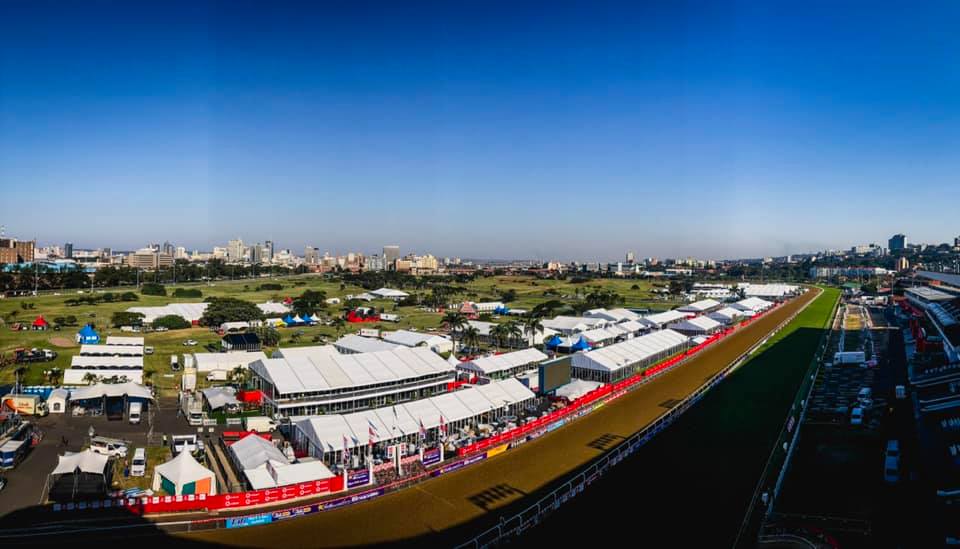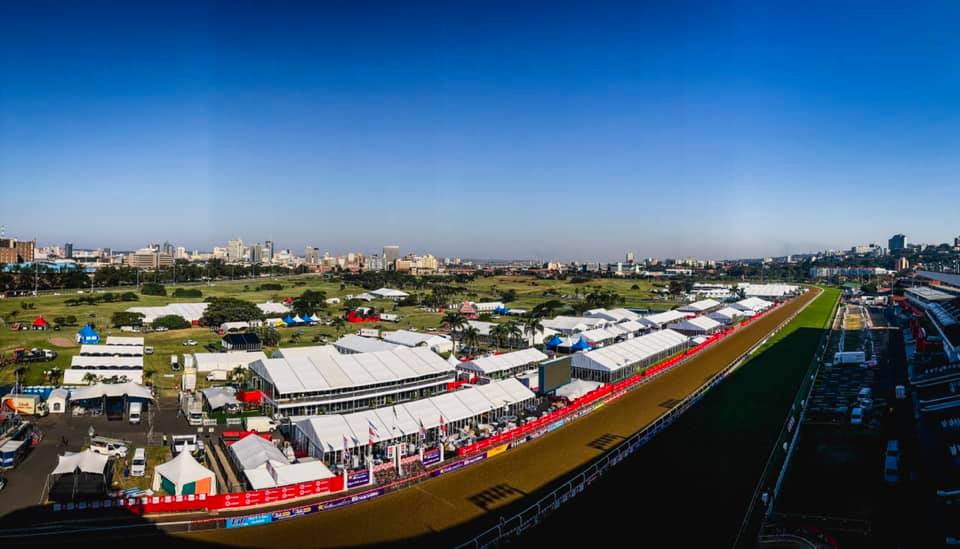 Neil is looking forward to the Vodacom Durban July on the last weekend of next month.
"Supersport will definitely be covering this year's Vodacom Durban July, and together with my Executive Producer Sean Everett, we've been having regular Zoom meetings with Chris Haber, Graeme Hawkins and Steven Marshall. They are on top of everything and we all agree that this year's television audience is going to be stratospheric. It's exciting!" he shouts.
Neil and his racecaller colleague and friend Nico Kritsiotis (pictured below) recently started their Clocking the Gallop YouTube show.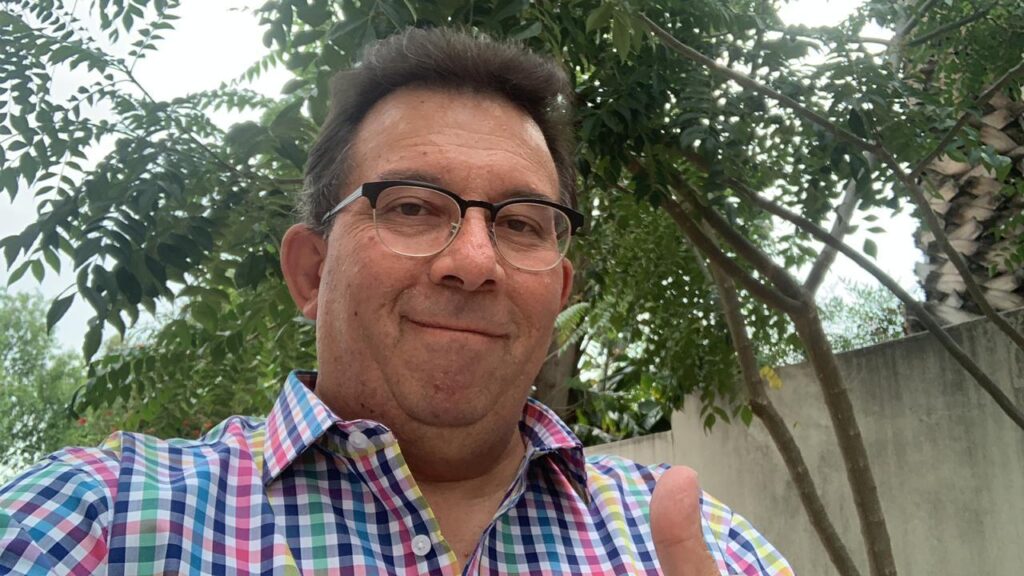 We asked him what the rationale is behind it and whether they were making heaps of cash?
He laughs and then offers to explain what has happened over the past three months.
"Here is the long and short of it. I will stick to facts. Covid came. Phumelela imploded. Racing returned, I didn't. So I did some deep thinking, took stock, and then engaged with a myriad of highly respected racing folk, all of whom bemoaned the standard to which our television coverage of racing has sunk," he observes sombrely.
Neil says his engagement with the respected racing folk revealed a few basics.
"They beg for professional presentation and authentic form analysis. They demand credibility and intelligent debate."
He then quotes Albert Einstein to illustrate the new outlook : "You can't solve a problem on the same level that it was created. You have to rise above it to the next level. That said, Clocking the Gallop is my next level!"
He tells excitedly that the response to the YouTube Channel has been 'staggering'.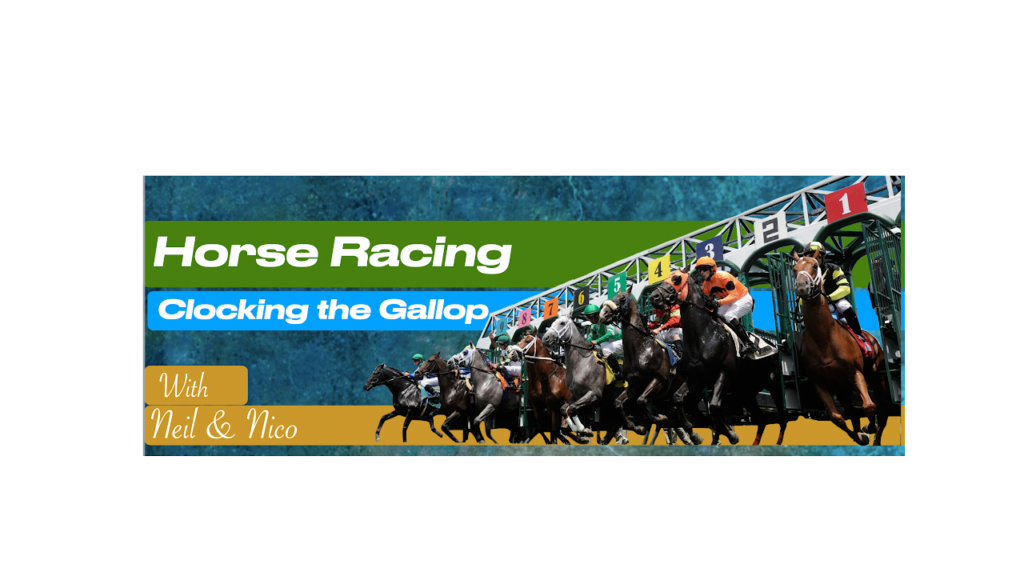 "The figures show nearly 16 000 views and over 400 subscribers in only 20 odd days. People have raved about the content. But what I am most proud of is the credibility and diversity of the individuals who have appeared on our channel. From Vee Moodley to Micky Goss and Brian Finch. From Mike de Kock to Robyn Louw, Robert Khathi and Garth Puller. We want to do a racing-Steve-Jobs and 'put a Ding in the Universe'. That's the plan," he says confidently.
Neil asks that he be allowed to must mention a few names that have been central to the channel's launch and have brought their hard work and expertise to the brand.
"Nico Kritsiotis has been immense, and all of Darryl Maree, Mario Lacueva, Sheldon Peters, Aidan Lithgow, Robin Bruss, Mike Wanklin, Lance Benson, Charl Pretorius and Shane McGregor have already made significant contributions. It has also been personally satisfying to facilitate the return to the media of Rouvaun Smit."
As to the bottom-line of the new platform, Neil adds that commercially they are just about breaking even.
"That is solely due to the Betting-Partner sponsorship afforded us by Gary Lentin, Owner & CEO of GG Gaming. Gary has been unwavering in his support for the Clocking the Gallop initiative. There is nothing better than a proactive sponsor and he is overwhelmed at the traction we are getting for his business. It's a win-win!"
Neil adds that in due course the Clocking The Gallop team hope to source a sponsorship deal for the channel.
But he points out that with Royal Ascot this week and Gold Circle's SA Champions Season hotting up, that might have to drop out and 'wait for a run' at this time.
"That said my email's working!" he chirps in a clear call to anybody looking to join a progressive brand.
Have you read the new Sporting Post Sprint?
Click on the image below!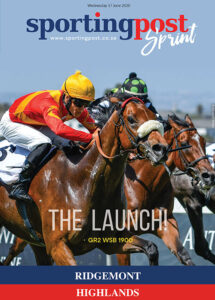 ‹ Previous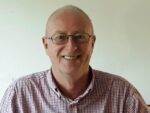 Time To Up Your Game