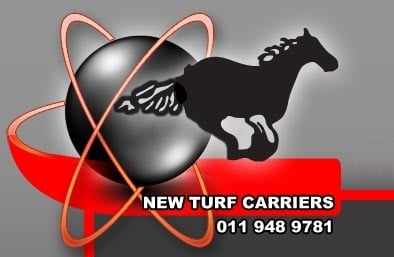 South Africa's leading racehorse transporters New Turf Carriers are offering a range of generous discounts to assist in alleviating some of the financial implications of the lockdown downtime for industry stakeholders.
The Sham family are heavily invested in the sport of kings, and understand the impact that the suspension of racing is having on everybody across the board.
"There is no business or individual across the economic spectrum that I can think of that will escape the damaging spin-offs of this trying time. So we sat down and decided that we have to try and assist where we can. Every cent we believe will help and we are challenging all sectors of racing to chip in and help to kick-start the engines once the lockdown is behind us by doing something small within their own sphere," said New Turf Carriers Director Matthew Sham.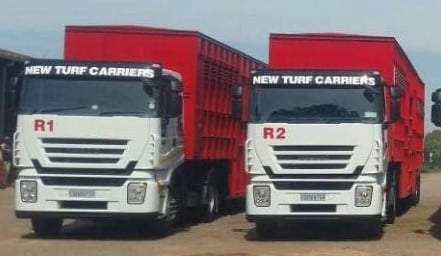 New Turf Carriers are an instantly recognisable brand on the SA racing scene and boast an impressive fleet of equine carriers nationwide.
Besides their nine long distance carriers based at their Gauteng headquarters at Walkerville, they also have seven in KZN, four in the Cape, and they have a further four smaller units.
They provide raceday and other transport support services to Gold Circle and Kenilworth Racing, and have already negotiated some relief for the hard-pressed racing operators, to whom they are contracted.
"We are also going to offer a 15% discount across the board for three months after the lockdown stops to try and put something back in. We are geared nationally and offering discounts for the yearling transportation to Gosforth Park for the National Sale next month. Like the rest of the industry, we are thinking positively and hope that the sale is held on the rescheduled dates in May," he added.
Mathew (34), who runs the successful business with his brother Mike (38), says that their parents Mark and Dorrie – the latter trains out of the Vaal – have always inculcated family values in the philosophy of the business they started 25 years ago.
"Horses are in our blood. My folks have been involved forever in showjumping, horseracing, farrier work, breeding, owning and obviously transport. They started this business in 1995. My younger brother Marcus, who is 28, is a shareholder but runs two of our other businesses, being wood shavings, and a company called SF Logistics Which runs 14 trucks and 19 trailers. We do line haul for RTT and RAM Couriers."
Granny and Gramps now live at the Vaal with their horses, but pre COVID-19 were together with their three sons and their extended families – living within 100m of each other!
Mike and his wife have two boys, Mathew and his wife have a girl and a boy, while Marcus is also married and treats his nieces and nephews as his own. Some would say it's cheaper that way!
Matthew is adamant that they don't want to project a victim stance with the lockdown having brought their businesses to a grinding halt.
"It's a time when we are all learning anew about compassion and caring. Let's face it – there are so many people in the same boat and much worse off than ourselves. All our staff are off duty, bar two standby drivers, for emergency calls, which would usually be sick horses. Like everybody, we are desperately keen to get back racing as then we can get focussed on lifting the game off the ground and looking at a brighter future. South Africa needs to get up and running!"
Matthew said that anybody wishing to discuss any transport requirements, should contact them as follows:
matthew@newturf.co.za
Mobile: 072 687 7814
info@newturf.co.za
Mobile: 082 572 0506
‹ Previous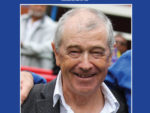 'I'm My Own Top Owner!'-Trainer