When the starting gates are sprung shortly after 17h00 at Kenilworth on Saturday as the lengthening shadows form a dramatic backdrop to the thrilling theatre of the 2022 Cape Town Met, no quarter will be given or received.
Everybody wants to win the coveted trophy. But they are going to have to literally be on their A plus game to beat hometown hero, Kommetdieding!
Not since the halcyon days of Pocket Power has a racehorse so captivated the public attention and imagination on the scale generated by the 2021 Vodacom Durban July winner.
The fact that Kommetdieding was a relative 'cheapie' in the Klawervlei Farm Sale ring and is owned by a local man who made good from nothing, means that the son of SA Derby winner Elusive Fort represents an aspirational symbol for thousands enduring the daily challenges of life and eking out frugal existences on the mean streets of the Cape Flats.
While it will take more than a 360 degree turn at the wheel of the troubled ship SA Racing to sail into calmer waters, a victory for the Michelle Rix-trained colt could be the unscripted real life fairytale that will be the catalyst and extend the often elitist tagged sport's hand of friendship to the ordinary people on the ground.
When Grassy Park-born owner Ashwin Reynolds, smartly attired in the blue and red of his now very familiar racing silks, stepped forward in the Kenilworth parade ring last Wednesday evening and drew barrier gate 1, it was another indicator that the stars were aligning – not that the barrier gate in the modestly sized field over the Kenilworth 2000m makes too much difference.
While some have swiped at the need to harp on race, history reflects that Mr Reynolds became the first person of colour to own a Durban July winner when Kommetdieding paralysed his opposition in Africa's greatest horseracing event six months ago. The thrilled owner said at the time he was 'chuffed' to be part of history.
His own life story is one of overcoming the odds. Ashwin's father passed away when he was eight-years-old and he was brought up by his grandfather Titus Reynolds, who introduced him to horseracing.
He recalled in an interview with David Thiselton on www.goldcircle.co.za , "He used to allow me to write down the results for the quinpot."
Ashwin began working at the age of 16 to support his family and was given his first job by well known horseracing owner Oswald Fouten. He later saved enough pounds during a two-year stint in the UK where he worked as a labourer to start his currently successful building and maintenance business.
Watch the clip:
His interest in the sport continued when he married into the Barnes family, who owned Jamestown United football club and also loved horseracing.
Ashwin made it one of his goals to own a racehorse by the age of 40.
He was invited into a syndicate by friend Ricky Achmat and acquired a ten percent share in a Dean Kannemeyer-trained horse called Noordhoek Ice, who won one race.
Ashwin is on record, describing  the excitement of that win and added, "Each and every win is a totally different type of excitement".
He continued, "Owning horses is almost like a drug. You then just buy and buy."
His first feature winner, also in a syndicate and trained by Kannemeyer, was African Warrior.
One day he was sitting at home when veteran Harold Crawford phoned him from a Sale he was attending with his daughter and training partner Michelle Rix, Harold asked if he could buy a horse for him.
"I replied yes but not for more than R80 000. I went around to their yard a few days later and they said to me 'Here's your horse, we got him for R55 000.'"
Ashwin was taken aback and replied, "This horse! You bought this ugly horse for me?!"
He continued, "But in the next two weeks he just bloomed and continued to bloom."
Ashwin gave the horse his name after being challenged to do so by a friend one day over a couple of drinks.
He explained, "It is Afrikaans slang among the Cape Flats coloured community and it means 'Bring it on' as in 'I'm not scared, bring it on.'"
He admitted, "Such words said in English sounds alright but using it in an Afrikaans sentence it sounds terrible. My Grandfather would have smacked me silly if he heard me using it, it was not the sort of language expected of us, and he is waiting to smack me silly in heaven!"
He added, "When I watch horses gallop, they go 'wrrrrr' past me and all look the same. But Sihle Cele came to me one day and said 'This horse reminds me of Edict Of Nantes' and I then knew I had a good horse."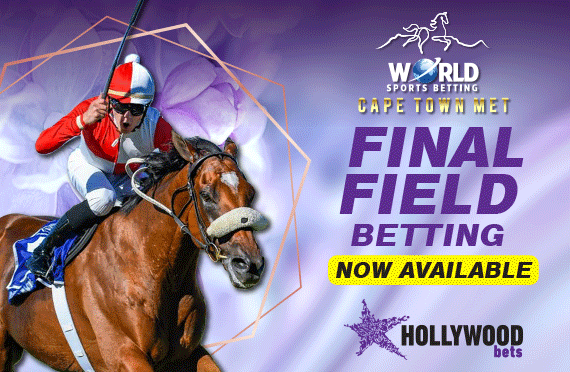 Ashwin took 33/1 about him on his debut and said, "He actually started at 35/1 because everybody saw Crawford/Rix, Cele, Ashwin Reynolds …"
While Sihle Cele has been replaced by Gavin Lerena, the show goes on and there won't be  a dry eye in the house if Kommetdieding delivers the goods.
And SA Champion trainer Justin Snaith could yet live to rue his joke at the Wednesday function, where he chirped: "My worst draw on the day could be our box next to Ashwin's suite on the grandstand. It could be a long Saturday night for us!"
The Cape Flats will be partying for a week if Kommetdieding wins the Met. If you are punting with your heart, there is only one horse that could possibly be carrying your dreams!
‹ Previous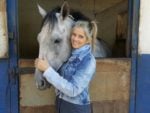 Wings 'n Things