Invest in what you know. Not what you think.
A 20 year old Kearsney College old boy is redefining the approach to buying champions, using algorithms to predict which horses could be the future stars.
A student at Hartpury University in Gloucestershire, Patrick Duncan is studying towards a Bsc (Hons) Racehorse Performance and Rehabilitation.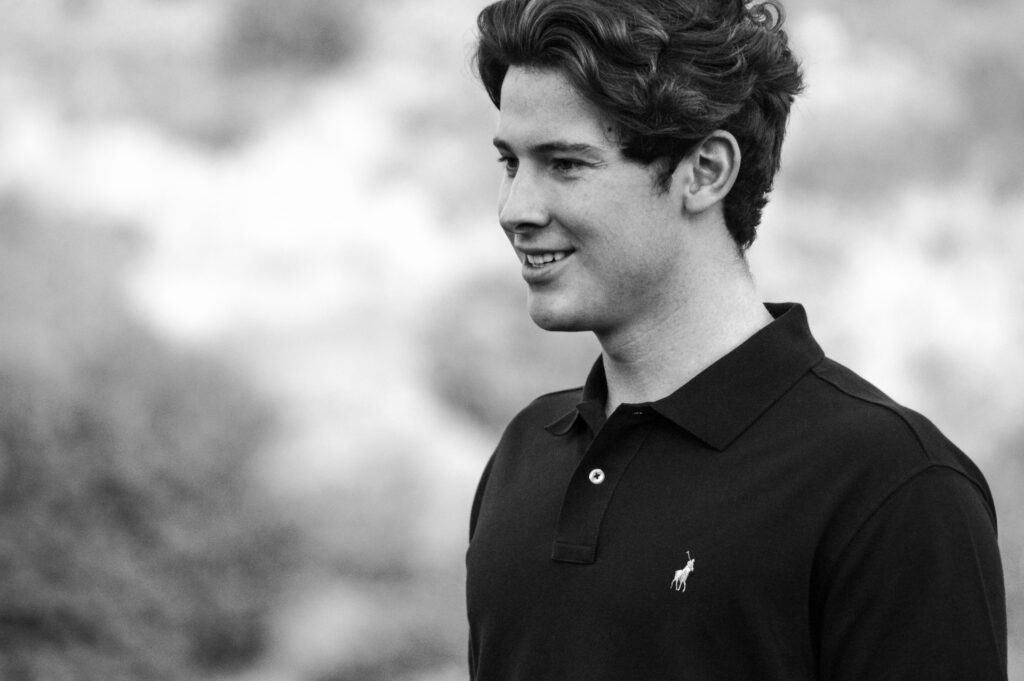 His business Bio-Cal Thoroughbreds, produces a Biomechanical Analysis Report to provide bloodstock agents, trainers and owners with a scientific and mathematically-based assessment of the potential ability of racehorses.
In a chat with the Sporting Post this week, the Gauteng-born Ballito resident tells enthusiastically how he has received exciting interest and engagement from respected players and stakeholders worldwide, including England, Ireland, Australia, France and America.
But before he gets into the mechanics, we asked him to explain how his journey had brought him to this point.
He tells with pride of 'an amazing five years at Kearsney College' and how he first became interested in the thoroughbred breeding and racing industry when his grandfather took him to view his champion mares and foals at Drakenstein Stud.  The impressionable Patrick was fourteen years old.
"This was my first introduction to the industry, and I was totally absorbed from that day, and fervently started studying sales catalogues, attending sales and race meetings, whilst following the bloodstock industry across the globe. Over the years, I have spent time with various Trainers, Stud Farms, and Bloodstock Agents around South Africa."
He goes on to explain that the paternal side of the Duncan family has been involved in breeding and racing for generations.
"My great grandfather, Paddy Duncan, brought Transtar (GB) to South Africa from Ireland, and this bloodline has continued through the efforts of my grandfather, Alf Duncan, culminating in the 2015 Champion Broodmare of The Year Si Senorita, of which we, as a family, currently have Luna de Victoria and Red Granite to continue the bloodline, both enjoying their time at Beaumont Stud."
We asked if he believed that the racing industry offered prospects of embracing new business and ideas.
"The racing industry is very much alive and well internationally. Regarding the difficulties presently faced in South Africa, I firmly believe that where there is faith there is hope. And where there is desire coupled with immense talent, passion and a multitude of ambitious and courageous stakeholders, then there can only be a positive future for the sport to live on in South Africa."
While he has his eye on the local and global market, Patrick clearly has his heart in Africa.
"This country has talent. We have some of the finest breeders, trainers and jockeys. South Africans are resilient and passionate. Let the sport of horseracing push through and let the stakeholders keep the fire alight."
Patrick's dream became reality as he moulded science and mathematics into the thoroughbred selection equation, after realising that there could be more to just the art of 'eye-viewing' and a glance at the catalogue page at the sales.
While he says that we can never discount the 'external factors' – particularly when a horse is in training – he started playing with measurements of proven horses and slowly perfected his algorithm.
Bio-Cal Thoroughbreds was born on 23 April.
In short, Patrick's system enables the accurate prediction from yearling age, of a thoroughbred's potential racing ability and optimum racing distance.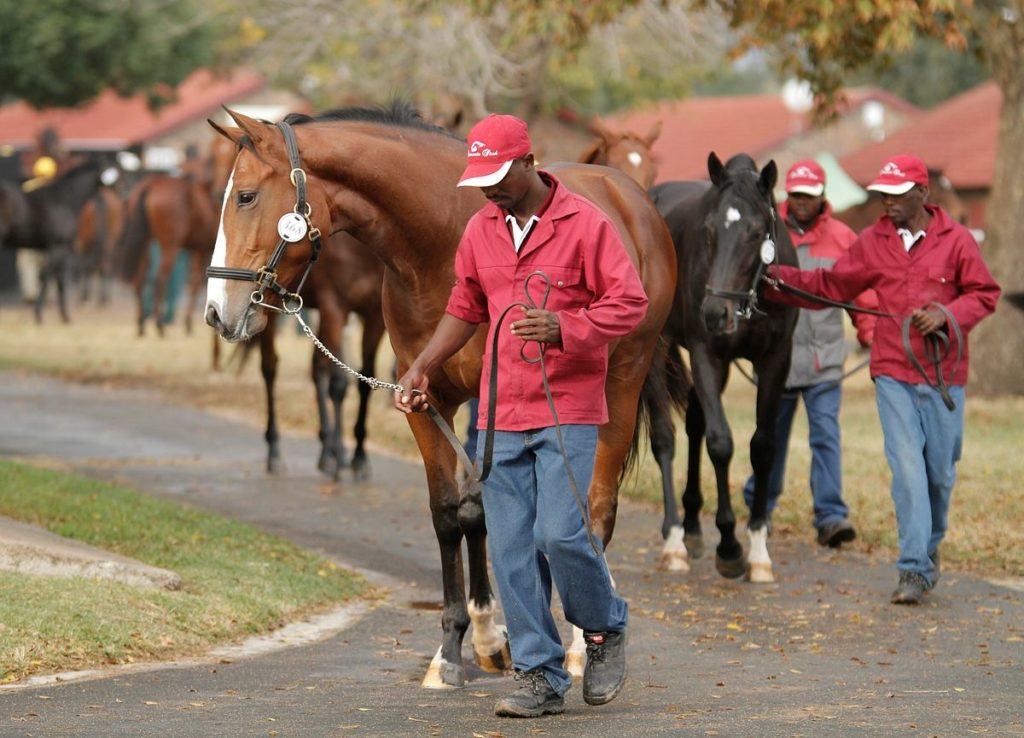 This could see the breeder having yearlings assessed prior to sale, and utilising the reports for promoting sales stock.
"The bloodstock agent, trainer, and prospective owner could have a better insight into what they are buying and have a more informed criteria than just the sire/dam pedigree and visual verification.The trainer or owner who is seeking answers as to why a horse isn't performing could also gain insight into the optimal distance that, in my opinion, based on my analysis, the horse should be running," he adds confidently.
Patrick says South African Bloodstock Agents, Trainers, Stud Managers or first time buyers, can gain insight into a Thoroughbred's potential racing ability and optimum racing distance by having a horse assessed and scored by Bio-Cal Thoroughbreds.
"Whilst it is common knowledge that conformation measurements and biomechanical studies of horses is not a new concept, and practiced world-wide, we are confident in presenting our Biomechanical Analysis Reports based on the years of precise and accurate scoring and testing of our mathematical algorithm. Regardless of the dire situation that the South African racing industry currently faces, investing in what you know, and knowing the potential of what you may have, remains crucial in your survival in the industry right now," he adds with wisdom that belies his age.
We asked what made him choose Hartpury University.
"The degree offered by Hartpury spoke directly to my passion. I have always believed that you should love what you do, and do what you love. And with that in mind, studying at Hartpury has been the perfect fit."
He is glowing in his praise of the Gloucestershire-based institution.
"Hartpury has offered me a perfect balance between academic and practical knowledge. The dynamic campus environment based on 360 hectares in the heart of Gloucestershire, along with their global reputation and lecturers all being experts in their fields, gives me confidence that my decision to study abroad was without a flicker of doubt the right decision for me."
And in his typical appetite to absorb experience and knowledge, wherever he can, Patrick has used the opportunity to join the team at Tweenhills Stud.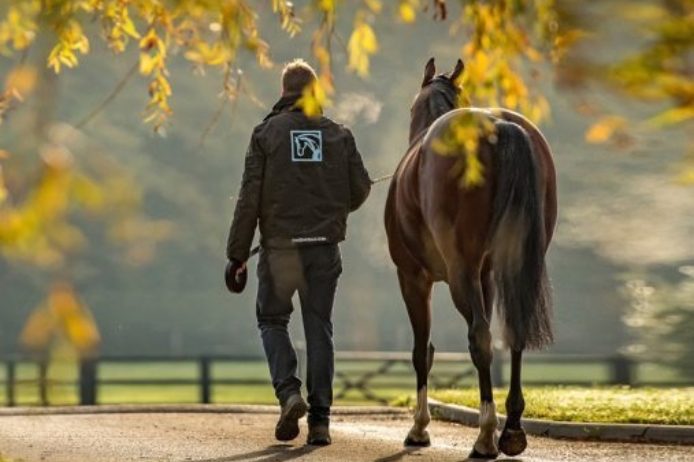 "They are a phenomenal operation and I enjoy the privilege of working part-time at Tweenhills around my University commitments. I am gaining valuable knowledge and experience, and loving every moment of it. The Stud neighbours the campus and is steeped in history and tradition. They are home to world-class stallions, and have the facilities to match. I am proud to say that I have gained valuable knowledge and insight from industry leaders at Tweenhills."
So has the young man fulfilled his ambition?
"I think this is a great start to fuel my undying passion to achieve in the international thoroughbred Industry, and to do what I love. Bio-Cal Thoroughbreds is a venture which replicates the profound impact I strive to make in the coming years."
Pencil the name Patrick Duncan in!
Read more – visit www.biocalthoroughbreds.com
‹ Previous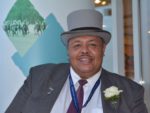 The Cape's Golden Voice