He was SA champion jockey in the 1978/79 season and rode the winners of every top race in the country in an illustrious career in the saddle.
The current pacesetter on the KZN Trainer's Log, Garth Puller was a richly deserving recipient of the Anita Akal trophy at the KZN Racing Awards function on Friday.
His name is inscribed alongside the likes of Felix Coetzee, Chris Saunders, Roy and Gladys Meaker and Des Scott on the beautiful floating trophy.
With 52 years of horseracing hard yards under the belt, much of it at the top level, Garth was genuinely humbled and visibly taken aback when his name was announced by Graeme Hawkins at the Greyville Convention Centre.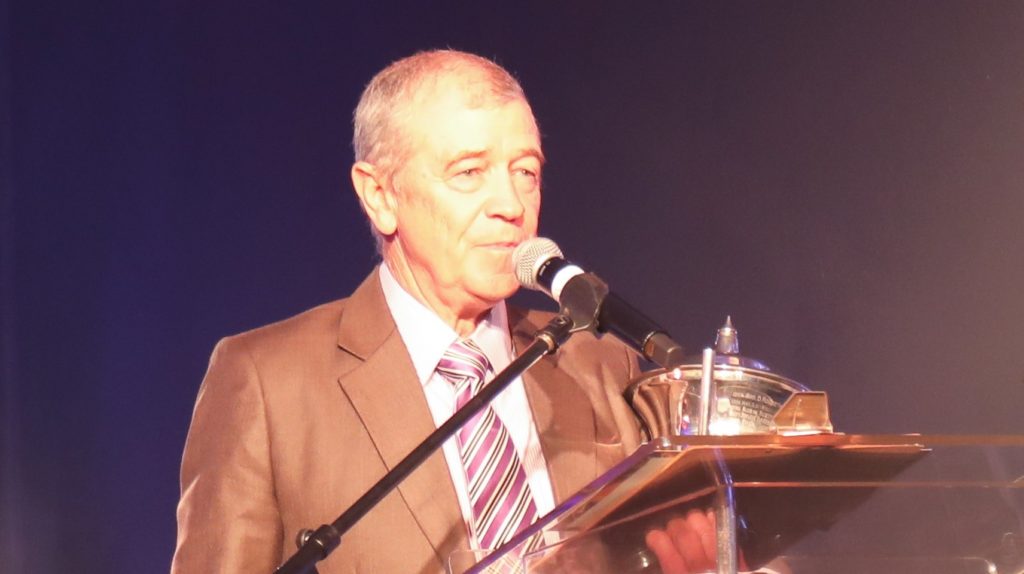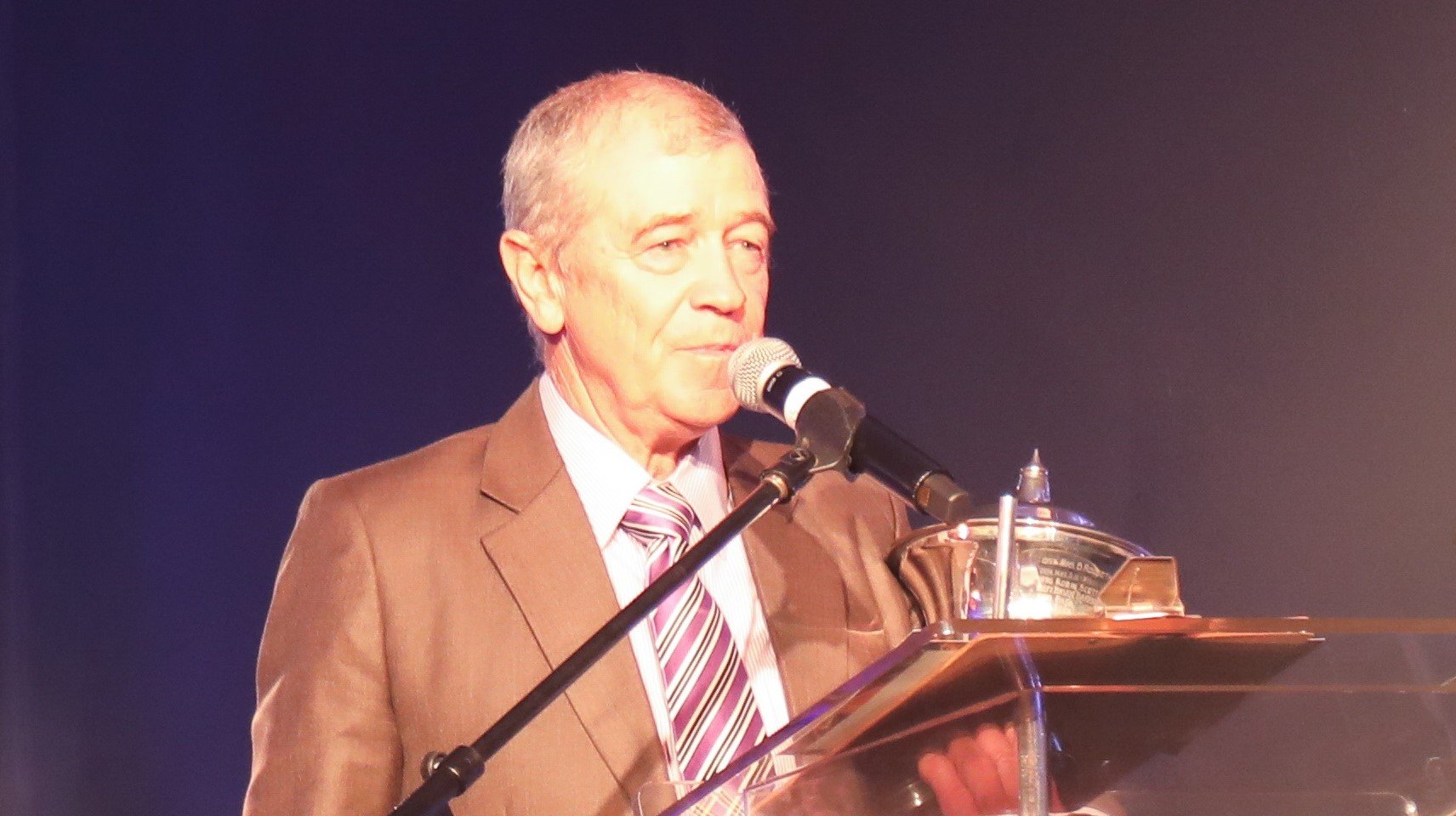 "It's an absolute honour to be included amongst some of the legends on the trophy. It's a really lovely gesture in a world where sentimentality, tradition and recognition don't always take a front row seat," said the veteran horseman, who turns 67 on Monday.
One of the most fascinating and illuminating personalities to speak to, Garth trains out of Summerveld these days and has built his string from just one horse to seventy in double quick time.
He rates Summerveld, but his heart is still at Clairwood.
"Summerveld is world-class. But I'm from the coast and I will always miss Clairwood. Summerveld lends itself to trainers hosting their owners and is a relaxed picturesque environment that projects a good image for visitors. Like any training centre anywhere, we have our issues and problems with some of the tracks. But no complaints," he told the Sporting Post.
Garth was somehow destined to make the transition to training racehorses and was a jockey who was directly involved in breeding and stable management long before he rode his final winner at his very last race meeting on 27 December 2005 – the same year that the then 54 year old steered Alastor to victory in the Met for Sean Tarry.
The man who had his first Met ride in 1970 as a 19yo apprentice on a horse called Sun Tracker for Jackie Bell, was to stand the winner of that very Met – Snow Fun – as a stallion at the first farm he owned next to the world famous Broadlands Stud at the foot of Sir Lowry's Pass.
"I was always involved at the yards and with breeding. I love the horses and enjoyed being involved in their prep and work. I never just came to ride the work. Winning is a team effort managed by the trainer and includes the yard staff and the jockeys."
Puller's first runner on 1 August 2012 was also his first winner. Her name was Foreign Gal, and she was owned by his good friend and loyal owner Richard Fitzgerald and ridden by Anton Marcus.
As to the engagement of his own jockeys now, Garth says that it is necessary to find a balance between the best man for the job, versus rewarding the guys that ride the work.
"I know what it feels like to ride work and not be given a ride. And I couldn't do my job now as a trainer without jockeys and apprentices riding work. So I am very aware of who rides what when I do my declarations. Sometimes an owner will ask why Anton Marcus, as an example, isn't riding – but let's accept that very often a horse may need more ground or just not be ready to run a big race. Some horses take longer than others to find their feet. A top jockey can pick and choose his rides. I do try and look after the guys who ride my work though – it's a two way street and it's only fair."
Watch a post-race interview with Garth and owners:
The Hollywood-sponsored Garth explained the satisfaction he had felt when he had achieved a recent first for an owner early in August, and where the right jockey had put the finishing touches to the plan come together.
"Yaseen Ebrahim had never had a debut winner or a double. He was prepared to give us all the time in the world and we went all out. We travelled to Scottsville and galloped them. But these great plans can often leave a trainer with egg on the face. That's why I knew I needed the experience and skill of Anton Marcus to put the finishing touches on an inexperienced horse. That can be the difference between winning and second."
As to training horses versus being a jockey – Garth is emphatic.
"Training horses is 5000% more difficult than being a jockey. And that's coming from me as a rider who had to watch the scale and waste. And I am not playing down the role fulfilled by the jockey in a dangerous job. But a jock basically needs talent, fitness and a good work ethic. As a trainer I could have all of those and I may still be in a position where I would never train a winner."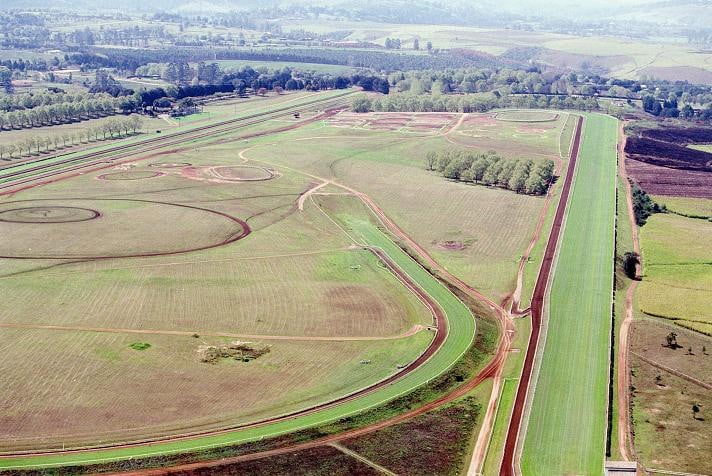 He went on to list aspects like labour, injuries to the horses, talking to the bank manager, managing cash flow, breeders, sales preparation, owner communication – 'in no particular order.'
"I get to Summerveld just before 4 am in the morning and leave after 18h30 in the evenings. I am busy all day with the horses, staff, administration and customer communication. Naturally I wouldn't be committed if I didn't love what I do, and I believe hard work pays dividends no matter what kind of work one does."
That work ethic certainly shows in the Garth Puller Racing team statistics. He is currently leading the KZN Trainers log with 7 winners up to 26 August with R540 000 in stakes earned.
"I have been in this game for 52 years. Thankfully, I have learnt a lot of things in that time. One of the prime lessons is never brag, rest on your laurels or believe that the wheel won't turn. And I am not a cynic – just a realist. This game keeps us humble. A good month in August is a great start to the season. But it's no guarantee as to what happens in September or beyond. We will just keep the shoulder to the wheel and keep doing the basics correctly."
Garth, who rode 7 winners from 9 rides at Kenilworth on 27 September 1980, doesn't ride work anymore but keeps fit doing 'more walking than driving' between the stables and the track.
While the hair is greyer today than it was in his heyday, he has been a teetotaller all his life and has remained fit on the racetrack and in the boxing ring.
Will he be travelling to Cape Town for the summer?
"My brother Glen is back and doing well and I can always get his assistance if I need to raid in the season. I don't want to travel horses for the sake of it though."
And what are the answers to solve the woes of our racing?
"I don't think there are any quick fixes. Unity would be a great starting point. We have heard about the export protocols being sorted out. Hopefully we will see something tangible on that front soon. The handicapping system also needs to be sorted out. Where are the days where we had 19 time winners – that's what Joe Public will come racing for – to see the stars. Now we have one and two-time winners contesting the July. The handicappers pen can also scribble a young horse out of earning potential for 18 months. Owners are just expected to suffer and pay. It's not right. We need to sort these basic issues out urgently."
Come Racing With A Champion
Garth has a range of 2yo's and 3yo's unraced and in training and invites any interested parties to contact him.
"I am keen to get existing and new owners involved and have a range of horses with a package to suit most pockets. I'd be happy to talk to anybody interested in getting involved. KZN is a good place to race."
Garth's contact email is : [email protected]
‹ Previous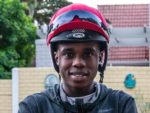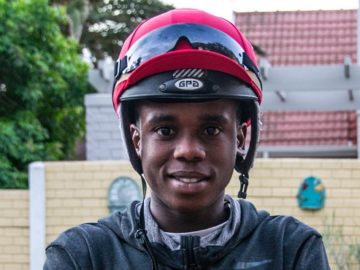 Absolutely Anything's Possible