Twenty year old Sandile Mbhele is the 'anything's possible' poster boy of our jockey ranks.
He is the tangible living evidence of genuine hope in a system that often comes under fire for sometimes ungainly pretension, and perceived window-dressing.
The son of a hardworking Airports Company Cargo Loader and a Domestic Worker, the one-time Ganges Secondary School pupil openly concedes that he flunked every test and exam he ever sat for in a shockingly fragile schooling system – but readily admits that things started changing the day he first set eyes on Summerveld.
Listening to Sandile chat frankly about his troubled High School days, a stone's throw from Clairwood Racecourse, is an eye-opener for those of us wearing those ever so fashionable rose-tinted spectacles – the type that keeps us feeling better and shuts the world out.
"After I had been subsidised by my Mom's very generous Boss through a private primary school education, life from  my Grade 8 year was a nightmare rude awakening. There was no discipline at my school. No facilities for sport or anything else. No control. Open flaunting of drugs. We never did homework. Results were a joke. It was cool to get 24% for maths. We bunked and would then hide away from the police and the army, who would try and take us back to class. Most of us were headed nowhere very fast and education and career weren't words in our dictionaries. In fact, we had no dictionaries – very few text books at all, if I remember!"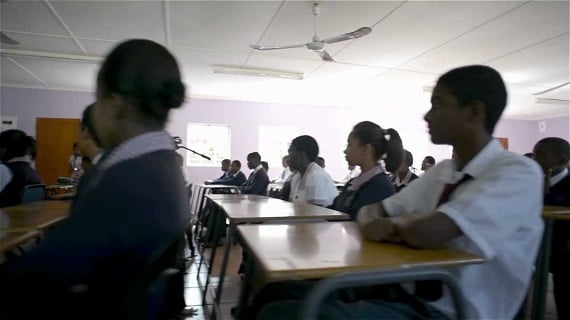 But then all that changed when an SA Jockey Academy recruitment team visited the school.
"They had a talk to us about a career as a jockey. They weighed us. And then handed out a pamphlet. That little piece of paper was to prove to be my passport to escape my disastrous high school experience. Before I knew it, I was on an SAJA orientation camp and with the support of my parents – who I wouldn't have blamed for giving up – I had discovered a new dimension on life. An exciting vibrant new world where discipline was key. Where people were hard. But actually seemed to care."
Sandile started his career adventure at SAJA with his current resident duo of Louis Burke and Liam Tarentaal, as well as Denis Schwarz, Dylan Lerena, Calvin Habib, Ashton Arries and Kabelo Matsunyane.
"I hope I haven't left anybody out! It was great fun and hard work at the SA Jockey Academy. But I could focus on my school work suddenly and, hey, I got my matric – which would not have happened had I stayed where I was. And I grew to love these wonderful animals called horses. Something I hadn't taken too much notice of until then."
He says the greatest part of life at the academy was the camaraderie and friendships that he formed. He laughed at the rush to get out of bed in the morning for stable work.
"There were limited spades and brooms to clean stables and muck out with. So if you missed out you had to use your hands. Some of the guys would try and write their names on the sacks. Some of us got up at 4am just to get a broom. It certainly motivated us to resist the temptation to have put the snooze button on!"
'Sanzi', an affectionate label bestowed on him by his fellow Cape Town Jockey Academy stablemates Burke and Tarentaal, has been on a high since booting home a career first treble for the Vaughan Marshall yard at Kenilworth last Saturday.
"Did you really come all the way here to talk to me?" he asked apologetically as we underwent the formalities of the introductions with our photographer in tow at the gate of the tightly-run ship that is the Milnerton academy, with the glorious views of a cloud bedecked Table Mountain.
Former jockey and local SAJA riding master Terrance Welch says that his three current students are 'a good bunch'.
"We haven't got any problems. The guys work hard and pull their weight. They all have talent and bright futures ahead of them," adds Welch.
Sandile had his first race ride on the gutsy mare Kingsview at Scottsville for Therese Mitchley.
The date was 28 August 2016.
The polite former Durbanite admits he doesn't remember much about the 70 secs the daughter of King's Chapel took to run just 4 lengths off the winner in sixth place.
But she was going to prove a gem in the young jockey's career – giving him his first winning ride at the same venue just four months later.
"I will always remember 21 December 2016. The win was an early unplanned Christmas present – the best ever – and I was thrilled as the trainer Ms Mitchley had given me so much opportunity and encouragement. Again I don't remember much about the race. I drifted from the outside to the inside and had to survive an objection to keep the race."
Click below to watch his first winner:
The records show that the late Alec Forbes, rider of the runner-up, lodged an objection on the grounds of interference in the latter stages.
To Sandile's relief the result stood but he signed an admission of guilt for a contravention of Rule 62.2.7 as he had failed to ensure that he did not cause interference to the placed horses.
"The Riding Master was on leave and Mr Stuart Ferrie kindly helped me through the hearing and guided me. I was totally confused. I got a week's suspension for it. It was quite a hectic way to start my professional career!,"he recalls.
But things didn't exactly take off for Sandile thereafter.
"I really battled to get rides in KZN. I ran from string to string. Worked in some stables. I tried hard and did all the right things – so I thought anyway. It was depressing having to sit out weeks without a ride. Then having to explain to the Academy management during assessments that I was really trying my best. I even had a trainer suggest that as I was a clean-cut sort of guy who spoke fairly well, I could try my hand at getting a job somewhere else outside of racing."
He admits being totally deflated at one stage.
But friends like Serino Moodley encouraged him to plug on. Sandile says that, on reflection, he is very glad he didn't take the tempting step and throw in the towel.
Liam Tarentaal, who is sitting listening to the interview with one ear on the Comedy Central channel, adds his input at this point.
"I don't think people know how tough life is at the Academy – and then trying to break through as a jockey. The competition is really tough and it looks glamorous in the winner's enclosure. But I think the training at Summerveld is really meant to be a tough baptism into the system, and to groom and prepare us to face the hard knocksthat may come  later on,"says the youngster who has ridden two winners – both for Eric Sands –  in his first three weeks in Cape Town.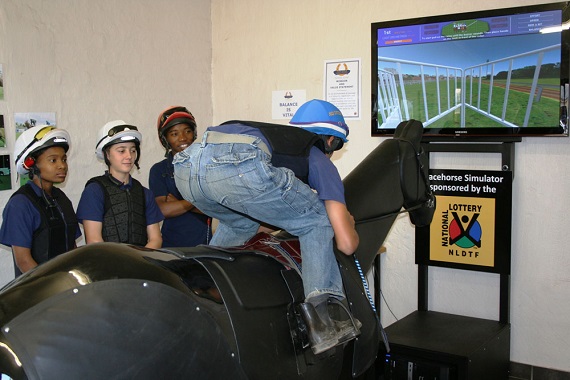 "I know what Liam is saying. My self-esteem was under serious pressure. Then one day I had a short chat to trainer Justin Snaith at Summerveld. He suggested I try my luck in Cape Town. Well that suggestion was to be a turning point for me," concedes Sandile as he reflects on his first six months in the Mother City.
He has received most of his support at the yards of Vaughan Marshall, Eric Sands, Greg Ennion and Candice Bass-Robinson.
"Just as I found KZN a brick wall, the Cape has been a springboard for my career and my confidence has been restored. I work hard and get the rides. Not necessarily all the best ones. But I appreciate each and every opportunity and try my hardest to make the most of it."
He says that his Saturday three-timer was a real highlight.
We suggested that he had ridden a pearler on The Silva Fox.
"I knew I had to take it easy in front with my weight concession. I read in the Sporting Post that I had been really clever to pinch a few lengths at the 700m. The real reason I moved ahead  then was that MJ Byleveld on Giant Flag had tried to challenge me and I made the move then to keep him out. But it worked out well. There isn't even a meter between the first and the second box, but it makes a million miles difference, depending which one you are unsaddling in,"he laughs for the first time.
Sandile is keen to absorb advice and guidance from all angles.
"I do Aldo Domeyer's kit and he talks to me a lot and encourages me. He is my mentor and one of the strongest jockeys that I have ridden against. He is always telling me to keep my head up and smile. And he was one of the first people to congratulate me after Saturday's treble."
Vaughan Marshall was the trainer of all three of Sandile's Saturday winners.
"When I phone around for rides, I first check to see what Mr Marshall has put me on. He has been a major supporter and is a good man who commands much respect. I owe him a lot."
Sandile hasn't seen his Mom, Dad and 13 year old sister since he left Durban in January.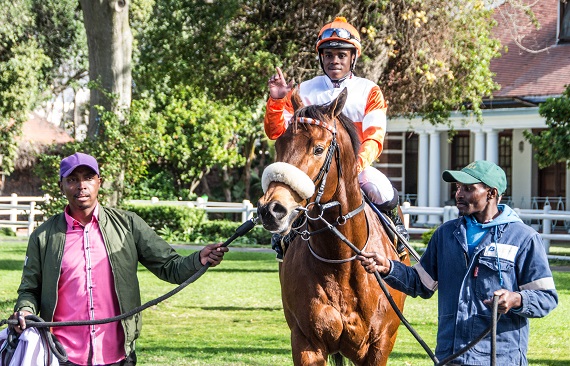 "I do miss them. I went up for an apprentice race a few months back but it was a quick trip and I didn't get the chance to say hello to them. Maybe I can take some time in December, but I need to establish myself first as a priority – and that is in the busy season."
His immediate goal is to get his first feature win on the board.
"I managed a third on Goodtime Gal in the Champagne Stakes. But I need to do better than that."
He is also very proud of being awarded the Cape Outstanding Apprentice trophy for 2017/18 at the Cape Racing Awards earlier this month.
And an overseas posting?
"I have never been out of the borders of SA, so that would be a great adventure. And the ultimate for any jockey would surely be to ride internationally, I imagine. But I have been in racing for two minutes only. My time will come. I know it will."
‹ Previous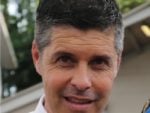 Ever Thought Of Racing In Singapore?