At the age of 25, South Africa's youngest racecaller is living the dream. It all started with a matric class excursion to the races led by Craig Bowker, his High School Principal.
That afternoon set Brandon Bailey on track to an unlikely career.
According to internet sources, youth is the time of life when one is young, and often means the space between childhood and adulthood. It is also defined as the appearance, freshness, vigour, spirit and characteristic of one who is young.
Principled
We were impressed. The Boy from Brackendowns knew exactly what Youth Month in South Africa was all about.  And while Brandon acknowledged that he'd like to believe that he ticks most of those youth definition boxes, he seemed genuinely humbled when contacted by us to talk mostly about himself.
"I'm still very much the junior in the commentating ranks in South Africa. And a relative greenhorn in the Tellytrack studio too," he quipped in that well modulated serious tone that makes him sound closer to forty than just four years post his 21st birthday.
But we first wanted to get the concept of a School Principal taking the kids to the races clarified.
Our paradigm of a stern bespectacled misery with a wagging finger and waving a bum roasting cane, condemning us to a damned future at every Blue Monday morning assembly, all feels a bit skewed.
"I went to the BESA Leadership Academy in Walkerville. It was more of a progressive education platform than average, I guess. And yes, we went racing with our Principal. Mr Craig Bowker is the son of a jockey and loves the game. I'm glad we undertook the trip. That Turffontein afternoon changed my life," says the keen sportsman, who grew up with his parents and younger sister Cayla in the South of Joburg.
Azzman
Brandon, who goes by the interesting nickname 'Chopman' – he claims sincerely that he doesn't know the origins –  landed up meeting that great marketer of the game,  trainer Mike Azzie, and some 'job shadowing' followed.
Impressed by the young man's commitment, the Azzman employed him straight out of Matric.
"I loved learning from Mr Azzie. He is a perfectionist and knows everything about horses and racing and stable management. But the rigours of travelling every day to Randjesfontein was becoming tough. Thankfully Mr Azzie got me a 'transfer' to Mr Gary Alexander, where Ashley Hughes took me under her wing and taught me more of the stable ropes."
It was in this time that Brandon got another lucky break. Julie Alexander asked him if he'd like to try doing some studio work at Tellytrack.
"When you are young – I imagine even when you are old – earning more money helps. Pure love and passion don't pay the rent! So I jumped at the opportunity. Sound and broadcasting also always held some mystique for me. I was thrilled."
Passion
While his Dad Philip owned a few horses with Lucky Houdalakis, Brandon was exposed to racing early and stays tuned to the sport on a  daily basis in his busy life, which includes regular gym and sport – and as much time as work and sport affords him with girlfriend of nine months, Michaela-Jade Nel.
"I played soccer and cricket at school and enjoy my Wednesday action soccer games at the Meyersdal Action Arena. I also play action cricket with the jockeys on Thursdays. So there is never time to spend a lot of time socialising outside of racing and exercise."
Earn And Learn
Brandon started at Tellytrack as a Compex Operator. He did graphics and screen work and Nico Kritsiotis, who was running the show then, told him he should just sit tight and wait in the wings and learn everything he could.
"Nico was honest with me. He said I was too young to do presenting but should learn and absorb everything and be patient. I realise the value of being multi-skilled in terms of becoming an asset to the business, so was happy to actually even  do the windows and make the tea if it came to that."
He observes that presenting and studio work is not as simple as he imagined it would be.

"When you are young, conquering the world looks easy. A lot of the studio work is live. You can't just blurt out thoughts. You also have to look the part and be prepared. There are strict requirements regarding grooming and clothing – and general professionalism. But it's a great dynamic industry and I get a buzz and adrenalin rush every day I go to work. Not many people are fortunate to enjoy that perk!"
Another big break came Brandon's way when Phumelela ran a commentator's competition.
"I was one of two guys shortlisted. Sadly when Darren Mckune suffered issues with his eyes, I got the chance. I called my first race In September 2017."
Brandon now calls regularly everywhere from Mauritius to Flamingo Park.
We asked why and how he manages to come across so complimentary and nice and pleasant, generally.

"Like I was taught at home, you can think what you like but can't say what you like. And more so in front of the mic on national TV! My job is to sketch the race picture and to summarise it. I try and think independently and to be constructively informative. I watch a lot of overseas racecallers and am learning every day. I'm happy to receive any criticism. As long as I am improving and adding value, I can only get better."
Study
How does he prep for racecalling?
"I'm more of a body man," Brandon laughs in a reference to the fact that some commentators memorise silks with caps predominating.

"For Mauritius there is less time to study than our local racing where declarations give us about three days. I spend a lot of time studying the silks and familiarising myself with the breeding, owners etc. It helps in the slow motion replay  to add value in terms of information."
What has been his worst moment so far?
"Oh boy that was at Turffontein on Sunday 27 May. In the race won so smartly by Mike de Kock's Soqrat. I just went blank – the horse was Bien Venue on he inside. I said to Alistair I must take a week off. But he said it's like falling off a horse. You have to get back in the saddle and put it behind you. If you hadn't asked me now, I would not have had it on my mind!" he laughed.
As far as role models go, Brandon enjoys Sheldon Peter's style.
"I admire Sheldon. He strings his words together well, he adds excitement, and he knows his racing. He commentates from the heart too, I think. But racecallers are like any commodity. Tastes differ. We can't please all the people all the time. And emotions run high. Guys talk from the pocket. It goes wiith the territory. We wouldn't be human or punting on the horses if we didn't!"
In the Rivonia studio, Brandon lists Rob Scott, Alistair Cohen and Dominic Zaki as his mentors.
"They are always there with good advice and honest critique. And then Phumelela Publishing's Jack Milner asked me the other day why I say 'drops anchor at the rear' – or say at the 'back end'? And he has a point – dropping anchor means stopping and back end is verbosity. So I am working on eliminating those irritants from my calling vocabulary!"
Living The Values
Rob Scott told the Sporting Post that Brandon won an award in 2017 as a top performer in the media division.
"It's a combination of living the values – voted by the business – called the Barney Awards. It is measured and based on the best performance on their annual appraisal. Brandon won last year and I accompanied him and another producer to the UK .The guys got exposed to how things get done over there and attended the Derby."
Scott said that a vivid memory of Brandon will be him mock commentating his horse winning the Summer Cup, and the whole pub watching him do it. "We laughed till we cried and the drinks after that were on the house. He is really  great fun and an asset to the industry."
Brandon recalls the Epsom trip.
"What an experience. An eye-opener of note and a professional show like I have never seen in my life. We visited the GBI studios at Ealing and  I met Simon Holt and Richard Hoiles. I  have followed the top UK racecallers and their racing since then. And I am trying to learn from what they are doing and weaving that into my own unique style. I am still growing up and learning every day."'
As for racing and the future of the sport, Brandon says he feels it's time for us all to pull together.
"I don't always grasp the politics. That's not my interest. But we all love the game. Look at Saturday! Millions to be won by owners and punters. Big racing from Greyville which included horses running on July Day. The Epsom Derby action – thousands of people – best flat race in the world. In Zimbabwe, the OK Grand Challenge.  If that day didn't grab you then maybe you are in the wrong game," he says.
And his Vodacom Durban July winner?
"I was impressed by Made To Conquer on Saturday. He is improving and comes in on a handy galloping weight in the July. The Snaith team is on fire, which gives me more confidence. I will include him in my Place Accumulator."
‹ Previous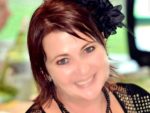 Team Tara Is Flying!