The opportunity to ride in the Derby in the world famous blue and white silks of Sheikh Hamdan bin Rashid al Maktoum for multiple champion trainer Mike de Kock, who saddled only the one runner on Sun Met day, was regarded as an honour and a privilege more than a scary pressure situation for 22 year old Diego 'Digz' De Gouveia – who only qualified as a jockey three weeks earlier.
There was just no thought of big match temperament fail or the fear of messing up while doing duty for SA's greatest modern day trainer on behalf of one of the world's leading owners in front of the Cape's largest crowd of the year – on the region's flagship raceday, to boot!
And it all ended well – taking the former workrider a shade over 124 secs to clinch a career first Gr1 success with an ice cool professional performance on the relatively unfancied Atyaab in the R1 million Gr1 Cape Derby.
"I had only the two rides on Met day. In fact I have only ever had one ride at the track! And to be quite honest I thought that if I was to ride a winner on the big day it would be on Walter Smoothie in the Gr2 Stayers race. But Atyaab was fit and well. I have won on him and I know that he is a genuine stayer. I felt if I could get within two lengths of the winner, we'd have done well. Things went our way and he really pulled his weight and showed his class," said the young jockey.
We asked him why the De Kock yard's first choice rider Randall Simons hadn't taken the ride.
"When a horse clicks with a jockey and runs for him, then it's a major advantage. And I have ridden Atyaab four times now for two wins and I know he does his best for me. So we have forged a relationship and I appreciate that Mr De Kock gave me the vote of confidence in the Gr1. I wasn't exactly the most experienced big race rider he could have engaged," he smiled broadly as he reflected back on how the race had panned out well.
"The plan was to get Atyaab out and up near the front of the pack. But he had no pace and was loping along from the widest of the draw. I was caught three wide all the way around. Normally I would have been concerned as that can be the 'kiss of death'. But he is a horse who needs a test of stamina so it didn't set him back too much – and in fact it turned out well as he had a nice run for home up the middle outside."
Diego says that at the 400m his mount was going well, but that there were still 'quite a few' to get past.
"Helen's Ideal, who was the pacemaker, drifted out under pressure and then Charles came up my outside. I was tight for a few strides. But Atyaab is no 'sissie' and he kept fighting on. I was actually glad Anton Marcus challenged me on Charles as Atyaab loves a scrap and he put his ears back and lunged forward to the line when he saw the threat. He's a big hearted fighter. I love him. You could put a baby on him in his box back home. But when it's race time, then he is the true professional."
With his colleagues shouting congrats and well done on his milestone first Gr1 win, Diego says the moment felt quite surreal at the pull-up.
"It's such a great thrill to ride in a highly charged environment but I couldn't hear the crowd or think about the big moment in my life and career. All I was worried about was getting to the winner's enclosure and weighing in – the logistics, as it were!"
He says it only all dawned on him about 4 hours later.
"It sunk in later and then I thought how fortunate I am. I mean to get the opportunity to ride in a Gr1 for a top stable and a top owner. I ride work at Mr De Kock's yard and they have given me serious chances. But this can be lifechanging and it means so much to me in terms of building confidence."
Like his good friend Lyle Hewitson, Diego is a product of James Maree's Workriders Programme.
The Edenvale born lad hadn't seen a horse before meeting the beautiful animals at the SA Jockey Academy.
He and Callan Murray went to school together and applied at SAJA at the same time.
Their paths went in different directions after their first year, when Diego decided to leave at the end of 2012.
"I was really unhappy, but I was very young and rebellious at the time and didn't enjoy the discipline, so I went back to Joburg. I carried on riding though, because I have an immense passion for horses and racing and was determined to be a jockey. Mr James Maree said he could help get me into the workriders programme. He told me to just keep riding work and do his courses in the meantime. Mr Gary Waterston also helped me a lot in the mornings and gave me lots of pointers. When I rode in workriders' races, him and Mr Maree used to give me advice afterwards. They both played a major role in teaching me the basics and I owe them a lot."
Diego arranged to spend a year riding in Zimbabwe, staying with a few other apprentices at the Zim Academy. "It took a few months for my license to be approved, but Zim gave me an opportunity to work with different horses. Although things are difficult up there, it was a lovely experience to ride somewhere different and Borrowdale is one of the most beautiful courses I have ridden on. I was freelancing, which was pretty tough because there are a lot of our guys coming up and taking most of the top rides, but we were getting full cards, and getting great race riding experience."
Diego came back to SA in October 2015 and spent the next few months riding work before renewing his association with the Academy in January 2016.
He concedes that being more mature made it a more attainable goal the second time round.
Along with Calvin Ngcobo, Diego was selected to attend the British Racing School as well as gaining valuable experience working for the William Haggas yard which he thoroughly enjoyed. "It was a lovely experience. The way they do things there is very different and as a rider you do a lot more of the work yourself. It made me respect our grooms a lot more. In South Africa, we're very fortunate to have the grooms we have. The work they do is incredible. There the jockeys all saddle up their own horses – there is no such thing as horses walking and jockeys just getting on and off. You do all the hard graft as well as the riding out. I think it's actually a better way. You get to know each horse a bit better by spending that time in the stable with it. Saddling up you learn what to expect, what kind of horse you've got and what kind of a mood they're in and being on that horse for about an hour, you get more of a connection and bond. I definitely like the way they do things there. It's very thorough."
He says that the Haggas yard is extremely professional and has all the equipment you can think of – treadmills, spas – the horses get the best of everything.
"Everything is very organised. There's an electronic notice board, so when you get there in the morning, you know whether you're doing 3 or 4 horses, it tells you which horses you are riding and what work to do. If you're riding X, you go to that horse's stable and each stable has a box outside with that horse's kit. Some use French saddles, some use Australian saddles – it's all on the board outside the stable door – the type of girth, everything. While you're ringing in the yard, Mr Haggas will check your instructions with you and then he'll normally let you ring a few more times and send you out."
Two weeks at the Haggas yard was followed by an intensive one week international apprentice course at the British Racing School. "They taught us different ways to use a whip, how to judge pace and how to do times. Then you'd actually go and do a practical. You would take a horse and they would drive next to you in a car and you'd have to try and estimate how many furlongs a minute you were doing. We also did a lot of Equiciser work. It was a really nice all round experience."
'Digz', as his friends call him, lives in Johannesburg and was spending a few days relaxing in Cape Town with his long-time girlfriend Jamie-Lee Oliveira at her family home at the Zevenwacht Wine Estate after the Met when he spoke to the Sporting Post.
He is a keen golfer and plays off a ten handicap. The regular fourball includes Mathew de Kock, Raymond Danielson and racecaller Alistair Cohen.
"I try and live a balanced life between work and play – even though my job is hardly work to me! It's a pleasure to be around horses every day. I am a very lucky guy."
‹ Previous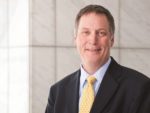 Some Like It Hot!