Perseverance inevitably pays off!
One of South African horseracing's favourite sons, the 28 year old JP van der Merwe, marked his first double at Kranji in Singapore on Sunday and celebrated the occasion just as he would have in his hometown of Port Elizabeth – with a good old-fashioned braai!
Only an egte South African expatriate would talk braaivleis and memories of his homeland before booming up his terrific riding achievements a few hours earlier – but that's the humble Juan-Paul, or 'Tweety', as his schoolmates knew him.
"We naturally miss our friends and family and the lifestyle. But we have a South African shop here in Singapore where we can buy our meat and we enjoy a braai maybe once a week. But somehow it just isn't the same as a 'proper' PE braai back home with friends and family!" laughs JP as he praises Singapore as a 'really great place to live'.
"It's very urban, clean and extremely safe. I live in Woodlands with my wife Abbi and we try go out twice a week to explore different places in Singapore."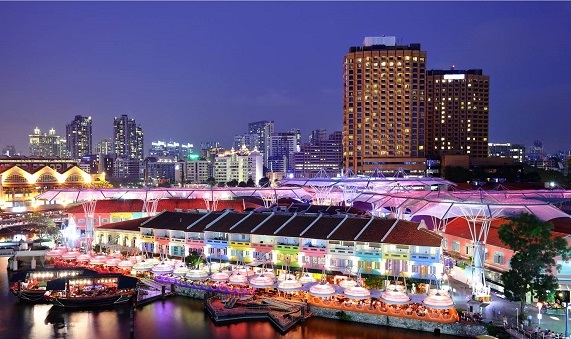 Woodlands is a residential town in the North of Singapore.
It is a popular suburban area roughly 12 miles from the CBD. Woodlands is connected to Malaysia's city of Johor Bahru, via the Johor-Singapore Causeway.
JP and Abbi are planning to visit Malaysia soon and have travelled a bit – visiting Thailand in May.
So, while we are on the domestic front, who is Abbi?
JP proudly tells us that his wife is Abbi Smith, daughter of champion PE trainer Gavin.
"I am happily married to Abbi van der Merwe – no kids just yet ! The Smith family have always been big supporters of mine and not a week goes by that I don't get messages from Abbi's younger brother Dean. My brother-in-law is a great kid. As for Mr Gavin Smith, he is a wonderful person, a world-class trainer – and he also happens to be my Father-in-law! Interestingly, I rode my very first winner in Port Elizabeth for him aboard Lucky Flag. We've had much success in the past. I am so fortunate to enjoy passionate family support on all sides of my life," says the eldest son of Andre and Dalene van der Merwe.
JP was born in Johannesburg on 28 December 1990. His family relocated to Port Elizabeth when he was very young.
It was on JP's Dad's suggestion that he applied and was accepted into the South African Jockey Academy in 2007. His fellow apprentices at the time were Gareth Wright, Tshwaro Appie, Grant van Niekerk and Athandiwe Mgudlwa.
He was licensed to ride in races about 20 months into his apprenticeship and trainer Kum Naidoo gave him his first mount, State Lottery.
In late October 2008 trainer Bennet Bulana offered JP the ride on Regent's Honour in a 1000m race at Clairwood – his only mount at the meeting and he duly won. It was his seventh race ride.
Eight years later, he was to reach a pinnacle.
Called upon at 09h00 on the morning of the 2016 J&B Met to partner the mare Smart Call, JP flew to Cape Town and as the shadows lengthened over Kenilworth in the late afternoon, the young man had achieved a lifetime dream and career ambition. His first Gr1. His first Met – at his first try!
Forty eight hours later, he was on his way to Flamingo Park and rode a winner for trainer Corrie Lensley. That's character!
JP has ridden in Mauritius, Singapore, Dubai, Zimbabwe and Australia, and it was after a good season on the Indian Ocean Island that he despatched his CV to a few international destinations.
He opted for Singapore, where he has been based since January. His contract ends on 31 December.
JP cannot speak highly enough of the racing there.
"It is clean and the Stipes are very strict. Racing is very well organised here. I have received good support from Ricardo Le Grange and lately champion trainer Mark Walker has been giving me a few quality rides. I ride at 49kgs, so I do get my fair share of rides – not always the best quality, but hopefully that gets better and Sunday's double will help a bit," he says.
In typically modest fashion, JP says he 'wasn't really expecting it'.
"The one winner was for Mark Walker and as I said earlier, he is the champion trainer here in Singapore and his horses are always fit and ready. My second winner was for Cliff Brown who is also a top trainer in Singapore. So I am just happy I could ride winners for two top stables!"
JP claimed the race widely seen as a guide to the Gr1 Dester Singapore Gold Cup, but probably not with the one his trainer would have  tipped to win it – Yulong Edition. Walker also had the favourite Sacred Croix in the SG$85,000 Class 2 race
JP's mount Yulong Edition had been tossed into the mix as an impromptu runner. A winner in Class 4 company at his last start, the Irish-bred by Makfi had been aimed at a more realistic Class 3 race over the mile on the Polytrack, but it was cancelled due to a shortage of entries.
Yulong Edition raced prominently and never called it quits while stablemate Sacred Croix (Benny Woodworth) dropped to the back, and never improved to finish sixth, around five lengths off his stablemate.
"This horse came over from the UK in great order from Shane (Baertschiger)," said Walker.
"He was a barrier rogue, and Shane did a great job with him. He had a soft lead today, and good on JP to get a win. He got into this race by default, and I hope that the handicapper doesn't give him too many points after that win."
"Yulong Edition is a good frontrunner, but his form reads better on Polytrack than on grass," JP told the local media.
"He is a big galloper and he could do his own things in front. He doesn't quicken up, but he keeps on galloping, he doesn't stop. He stayed right through and the 50kgs helped him to a tee. I think the grass on top was another factor."
The South African later went on to notch his first winning double in Singapore with another longshot in Lonhro Gold two races later.
Tired of talking about himself, JP says that as they only race on Friday nights and Sundays at Kranji, he has had enough time to watch the Springboks in Japan.
"I think patriotism and national pride strengthens when one is far from home. It's been fantastic watching the Boks and I hope they go all the way and lift the World Cup. South Africa needs plenty of good news and nothing is better for nation building than taking on and beating the world's best."
Good on you JP. Keep flying the flag and making us proud in Singapore.
‹ Previous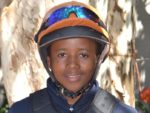 Following Some Famous Brands