The Snaith Racing Team are enjoying another dream season as they march relentlessly to a second SA championship title.
The immediate focus though is Vodacom Durban July day on Saturday where they are looking forward to 'something very special'.
Thoughts of their new world record standard set on Met Day 2016, when they saddled eight winners, comes to mind.
"Records are a wonderful bonus and we are always striving to raise the bar,"says Justin as he and younger brother Jono reflect on a smashing season, highlighted by a glorious first victory in the Sun Met with Drakenstein Stud's magnificent Street Cry filly, Oh Susanna. Grant van Niekerk rode the stable star to a memorable victory on a sun drenched late January day at Kenilworth – the first 3yo filly to win the Cape flagship in over a century.
"Absolutely nothing is possible without our owners investing and showing confidence in us and our loyal staff putting in the hard long hours,"concedes Jono, who handles the business and marketing side of one of South African horseracing's great family founded success stories.
He says that the heart and soul of Snaith Racing is grounded on a team ethic built on shared responsibility and common goals.

"While it starts much earlier for the breeders, the trainer's victory dreams start at the sales. John Freeman plays a vitally important role in selection and advice and our owners are willing to invest with confidence in a tough game where there are no guarantees. Then our Grooms, Workriders and Assistants all pull their weight. We are very fortunate to have this great team behind us. In fact, it is our staff more than any individual jockeys who have added so much value to our SA Champions Season success in the past few months."

Justin adds that while Snaith Racing had enjoyed a wonderful season, the same sadly cannot be said of South African horseracing, which was enduring a traumatic – 'íf not the worst'- season in its history.
"Let's hope things begin to improve and there are indications that we can expect significant changes for the better in the new season. The big investors and loyal owners have other options.Yet they love the game and have stuck loyally with racing. They deserve a better deal and we all need to work together and make sure that we right the ship and make racing the great game that it was back in the day our parents started it all,"says Jono.
Of the team's SA championship prospects, Justin says that they will always be 'Proudly Capetonian' – a reference to the reality that their first title in 2013/14 was a remarkable achievement for a Cape-based operation.
Fact is that Cape trainers – with restricted racing opportunities in that region – hadn't won the national title in over three decades. The numbers just don't add up.
"We always respect our opposition. Things can change quickly but we are looking at a big day on Saturday and have the horses to make it happen,"says Justin, who will saddle five Vodacom Durban July runners.
Will it be win number three in Africa's Greatest after Dancer's Daughter (2008) and Legislate (2014)?
"From your lips to God's ears. Any one of our July quintet are capable of winning the race. But we are mindful that every one of the other 13 runners are also there to take home the trophy. But we have the horsepower – all we need is a bit of luck as the hard work has been now been done,"said Justin.
These are Justin and Jono's thoughts on their July Day runners
African Night Sky (Grant van Niekerk) runs in the Vodacom Durban July.
"A deserving favourite, the Cape Winter Series Champion has had a flawless preparation into this race and is nicely weighted. He is drawn in midfield – not an issue. A very fit and talented horse, he can emulate his talented sire and win it. We trotted him out on Wednesday morning and with 3 days to go he is floating and ready!"
Do It Again (Anton Marcus) runs in the Vodacom Durban July.
"Don't leave him out. He is well weighted for a 3yo and, dare we say it, well treated by the handicapper. His last run was a little disappointing, but we have put that down to the second run after a rest bogey. He is much better than that! He is a massive contender and enjoys the services of a top jockey."
Elusive Silva (Bernard Fayd'herbe) runs in the Vodacom Durban July.
"Our fairytale July runner! He has done two tendons and has never been better. Bernard Fayd'herbe knows him well and also knows exactly how to win this great race. Elusive Silva must be included on his day at a track that he really enjoys. This horse never lets the team down and what a fairytale comeback it would be – and make it a winning double for Bernard! He was also trotted out on Wednesday morning with three days to go – and he is floating and ready to run a big race"
Made To Conquer (Jeff Lloyd) runs in the Vodacom Durban July.
"Now here is a horse who has really done absolutely nothing wrong. It is a jump in class for him and on paper he has his work cut out to win it. But he has delivered each time we have asked. He is the kind of horse that can win the July – well weighted as opposed to necessarily being the best horse in the race on the day. Nothing would give us more pleasure than to share in Jeff Lloyd's history celebrations!"
Star Express (Aldo Domeyer) runs in the Vodacom Durban July.
"This tough mare has phenomenal form in KZN this season. Typical of the Silvano's, she has gotten better and stronger with age. This race was earmarked for her early and we have gotten here. Our one concern is her stamina doubts, but she has earned the right to make the final field – let's not forget she beat African Night Sky – and she won't disgrace herself."

Township Melody opens the day.
"She jumps from a wide draw with Richard Fourie up, but is a decent filly and this race has been her goal for some time. Her excellent prep makes her a big runner and she could give us a flying start."
Bishop's Bounty and the high-class Sergeant Hardy run in the second race, a 1000m Pinnacle Stakes on the polytrack.
"It is probably on the short side for Bishop's Bounty (Richard Fourie) who will need to improve on his current form. But he is a talented sort and could run into the quartets. Sergeant Hardy is expected to bounce back and a line can be put through his  'bizarre' last run. He is weighted to win and Bernard Fayd'herbe will give this top-class sprinter every chance to redeem himself on Saturday."
Platinum Prince (Richard Fourie) and Strathdon (Grant van Niekerk) line up in the Betting World 2200 – popularly known as the Consolation July.
"Without sounding blasé', this is a race we could dominate with our duo. Both Strathdon and Platinum Prince would not have been out of place in the July proper and could have achieved top-half of the field finishes there. It is difficult to choose between the pair. They are both fit and ready and must both go into all bets."
One Direction will be partnered by Richard Fourie in the Gold Vase.
"This is a very tough and competitive race and a quality field lines up. But One Direction is fit and well – albeit poorly drawn – and stays all day. We believe he could surprise if things go his way."
Alsflamingbeauty runs in the Gr2 Samsung Golden Slipper.
"She is a nice filly but she may struggle in this class. It is really nice for the owners that she got a run."
Captain Courteous runs in the eighth race, a 1400m MR 88 Handicap on the polytrack.
"He needed his last start and will definitely improve a lot with improved fitness levels on Saturday. He has Richard Fourie up and is well drawn. A competitive race – like most of them on Saturday."
Snowdance (Bernard Fayd'herbe) and Gimme Six (Grant van Niekerk) run in the Gr1 Garden Province Stakes under lights.
"Gimme Six ran a great race last time and will strip fit for this contest, which could well be her swansong appearance. She loves Greyville and the trip suits her down to the ground. Sadly she has drawn very wide, which will not assist her."
"Snowdance just gets better and better and is set to run her peak race of the SA Champions Season here. If Bernard Fayd'herbe can hold her together from the 1 draw, she will be very hard to beat. We'd like to give the public the confidence to say she is the banker in all bets on the day."

Quinlan (Grant van Niekerk) and Sir Frenchie (Richard Fourie) run in the eThekwini Sprint.
"Both are poorly drawn and there are some decent speed horses in this race. Sir Frenchie ran a phenomenal race last time when he lost ground and made up many lengths late. If he jumps on terms ad gets into it earlier, he has a chance. But he is unreliable and is no betting proposition. Quinlan is very quick but has been disappointing."
Bernard Fayd'herbe will pilot L'Órmarins Queen's Plate runner-up Copper Force in the Listed Thukela Handicap, which brings the curtain down on the big day.
"Ignore his last run. He is a decent horse and is going to improve. Include in all bets from his nice draw."
The Snaith's newly introduced 'less is more' philosophy has lifted their game to dizzy new heights this season. The softer and patient approach has reaped rewards.
So don't bet against them – and have a winning July day!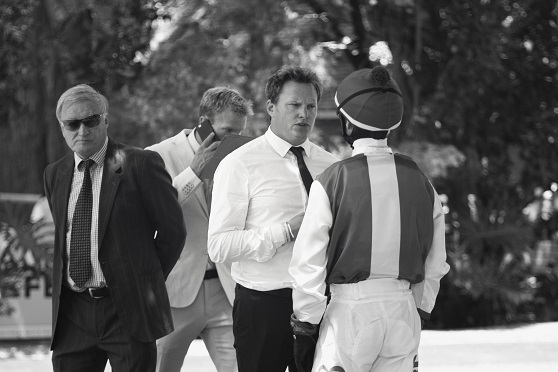 ‹ Previous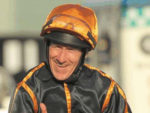 The Guv – Here To Conquer!