Cape Guineas winning jockey Randall Simons and his colleague S'manga Khumalo gave a whole new meaning to the official term 'flight complications' on Saturday.
Luggage regulations and the nasty practice of airline overbooking saw them round-tripping from Johannesburg via the Kruger National Park on Saturday en route to a blissfully unaware crowd at Kenilworth on the big feature Saturday.
"At one stage it was really looking like mission impossible," says the quietly spoken Randall as he told the Sporting Post how he had little choice but to take the scenic route in a desperate bid to fulfill his commitments for Mike de Kock on Ghaalla and Soqrat in their respective Guineas engagements.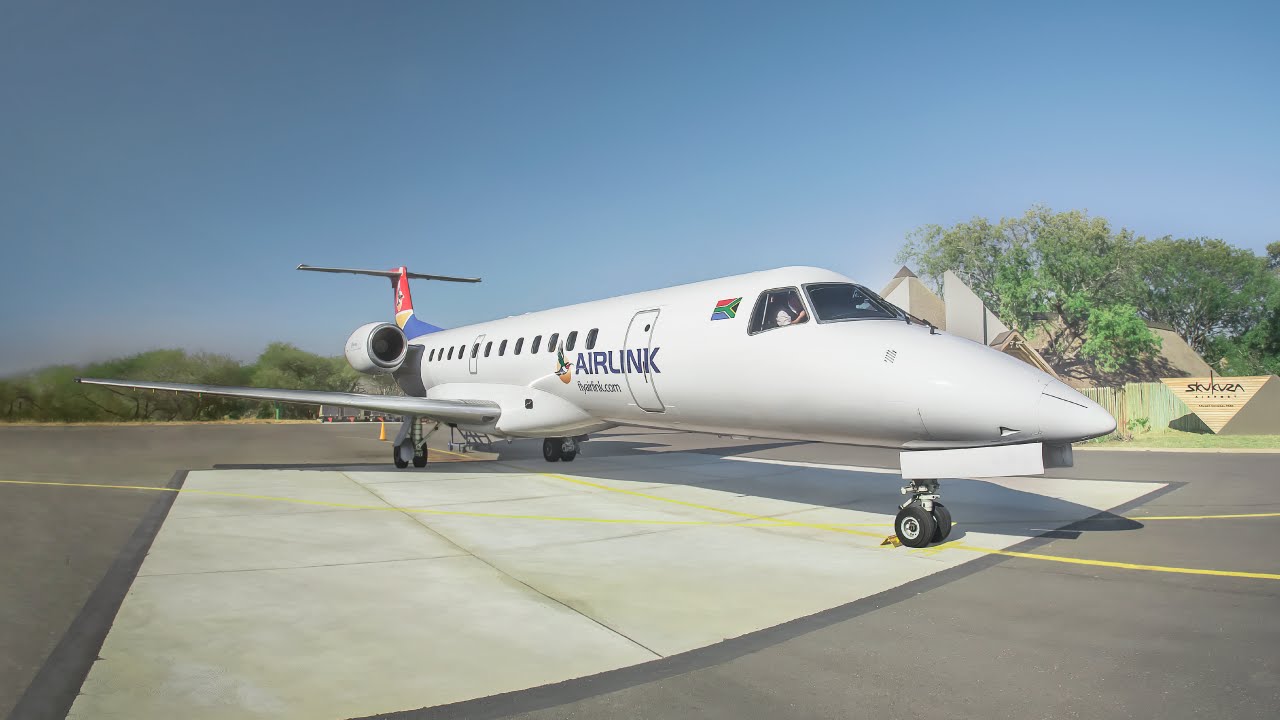 "I knew I had to be at Kenilworth by no later than 15h00 – an hour before my Cape Fillies Guineas ride. But things went awry in the morning and our only option was to fly to the Kruger National Park. So we took our chances and landed at Skukuza in late morning. It's a beautifully scenic destination – but a lifetime away from Kenilworth! We got an SA Airlink flight out of there and thanks to some decent weather, skilful piloting and a talented Uber driver who knew the quick route to Kenilworth, I made it with minutes to spare!"
The Alberton-based Randall admits that the rollercoaster on-the-edge adrenaline rush was probably not the best mental preparation for a dual Gr1 engagement.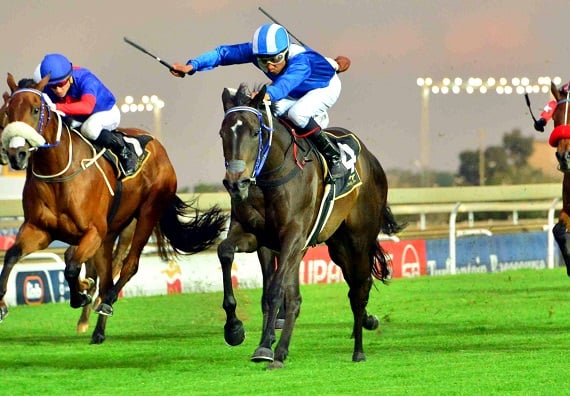 "But I calmed down quickly and focussed. Ghaalla finished in midfield. She had a wide draw to overcome and may have still been suffering the side effects of a tough road trip. She will be back – she is top class!"
Then came Randall's big chance on the Gr1 Premiers Champion Stakes winner Soqrat, who races in the blue and white of Sheikh Hamdan bin Rashid al Maktoum,
"The race panned out perfectly. Soqrat jumped keenly and  I was both surprised and happy to see Bernard (Fayd'herbe) take Twist Of Fate around us up to lead. I dropped Soqrat in and he was nicely relaxed just off One World. My horse was always going like a winner and when I switched him for a run and told him we need to finish it off, he went to fetch Twist Of Fate and won rather easily."
This was Randall's first ever winning ride in Cape Town – so it was a grand entrance of some proportions. It was also the fourth Gr1 victory of his career.
The 32 year old husband to Engineer Vash and father to Mason (5) and Zachary (3) has matured tenfold since he rode his first Gr1 winner on Let's Rock 'N Roll in the Golden Horse Casino Sprint in May 2006 for Paul Matchett.
His next big win came over 4 years later. It was for Mike de Kock and Randall rode a cracker on Flirtation in the 2010 Gr1 Summer Cup.
It has been a longer gap in the interim but the third and fourth Gr1 trophies have then come in quick succession. And both have been achieved aboard Soqrat.
Randall won the Gr1 Premiers Champion Stakes on Soqrat on Super Saturday 28 July this year and followed up with his fourth Gr1 on the same promising Aussie import on Saturday.
So where to next for Soqrat?
"That's up to Mr De Kock. I know they are keen to try him in the L'Ormarins Queen's Plate. He takes on some seasoned big-hitters and it is a vintage renewal in 2019 by all accounts. But , while it's never an easy race to win, we will go out and do our best. He is a class 3yo as he has shown by winning two Gr1's."
See the L'Ormarins Queen's Plate entries here
When quizzed as to what would be his likely Sun Met ride, Randall said that the picture in that regard would become clearer after the L'Ormarins Queen's Plate Festival.
"Big races sort the men from the boys. Some horses come through others don't. Mr De Kock is the master in plotting and planning so I will leave all the decisions in his hands and focus on riding good races."
At the age of 32, Randall is living proof that jockeys need time to find their feet and get themselves focussed. Having one of the best jobs with one of the most powerful attacks in the country certainly helps.
After his elder brother Ryan had baled out of the SA Jockey Academy due to a bout of serious home sickness, Randall took up a challenge that he could make it. It took some time for him to actually look back on the 'bet' that he took with any satisfaction.
It feels like a million light years away to 14 January 2003 when the tentative apprentice Simons took his first ride to the start.
Over 100 rides later and following a move to Joburg, Simons was still looking for that icebreaker.
His first winner came on Gun Salute for Tony Nassif at Turffontein on 20 March 2004.
Randall ascribes his improvement to local Riding Master Robert Moore, who assisted him and built up his confidence.
He was well supported by Paul Matchett and Mike de Kock early on – and his first two Gr1's came for these two trainers.
"I have always enjoyed riding for Mr De Kock.  In fact the best horse I have ever ridden was one of his. I rode the brilliant Igugu to three wins in her first four starts, including a Gr3 success."
Randall's recent teaming up with the De Kock yard came about by virtue of Anthony Delpech's injury and may have also been influenced by Callan Murray's move to Hong Kong.
"Bar one or two other big yards, it has to be the best riding job in South Africa. We have the horses and the owners – and the best trainer in the country. It is a privilege for me to be associated with a top team," he added.
Kevin Howard is Randall's agent. We asked why he needed an agent if he was attached to a powerful stable.
"Kevin does a great job finding me rides where there are no De Kock runners. A jockey's agent is a tough job, believe me! And if I am serious about my goal of gaining a top ten position on the national log this season then I need to ride as much quality as I can."
Does he have a sponsor?
"No, it is not something that I have considered. But if I'm riding Gr1 winners, hopefully there is a corporate out there who may want to support me!"
As to his immediate plans, he says that he is keen to do the very best job he can for the De Kock team. He has ridden in Dubai and would love to gain some international exposure again one day.
"Having a young family, one needs to think more of stability and there is plenty of time left to chase global goals when the boys are a little older. For now, I will enjoy riding the winners and lifting my own game."
As for the Simons family Christmas plans, Randall and Vash will be taking their sons down to Durban.
"It's Zachary's birthday on Boxing Day and he loves the beach. So that's where we will be," laughed Randall.
Any final thoughts on last Saturday?
"Two things I learnt. Soqrat really is top-class. And next time rather fly down the night before!"
‹ Previous
More Marshall Magic