Phumelela's recently appointed Sports Betting Executive Rob Scott says his move from horseracing's shop window to the engine room of the game poses some of the greatest but also most exciting challenges he has faced in his thirty years on the retail interface.
"I don't believe a bull in a china shop mentality is the way to go. I have been behind Vee Moodley's desk for a matter of weeks now and, while I have been on the Phumelela Executive team for some time and understand many of the dynamics and issues facing betting, I don't want to be implementing and changing processes merely for the sake of impact. Let's not forget that Vee was a vastly experienced hands on manager who

intimately understood the various aspects of the betting machine. I want to try and bring a fresh new perspective – but only to add more genuine value," says the 47 year old Bloemfontein – born MBA graduate and lifetime clothing retailer who has horseracing running in his blood.
He hails from a well respected South African racing family, with both his late brother and uncle respected trainers while his father, Tony, was a steward.
Rob's black and white silks have graced the winner's enclosure in both KZN and Gauteng for many years, even though not as prominent these days as they were in years past.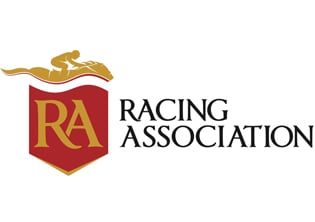 After six years on the Racing Association Board, his new appointment at Phumelela presented a potential conflict of interest and he resigned from the owner body board earlier this month.
"It was a privilege to serve on the board of the RA and I was fortunate to work with some of the most passionate people in the racing industry. But due to my new position in Phumelela, I will not be able to wear both hats. I know the RA will go from strength to strength and I wish the incumbent Board Members all the best," he said on his resignation.
Before his appointment as CEO of Tellytrack, Rob worked in various senior management positions for the now beleaguered Edcon for more than two decades.

"Clothing retail management entailed long hard hours and extensive travel. I was ready for a change and we did well out of it. The business itself was doing well but in a tough and competitive market, you can become the victim of strategic decisions that don't pan out. We have seen many examples of it here and abroad. I'm sad to see what is happening at Edcon today and I hope that the recapitalisation efforts work. It is an old established family brand that has been on the SA retail landscape for much of our lifetimes."
As a result of an employment constraint, he was unable to apply for a permanent position and took up a contract for a year to head Tellytrack.
"I loved it. The dynamic environment, the people. The fast-paced horseracing vibe around me. I was in my element. I was then tasked with turning the Publishing Department around and making it profitable. It's a work in progress – and we are making strides to improving the product."
'Happily divorced' in his own words, Rob is proud of his three daughters Keelan, Erin and Sinead.
The Johnny Walker Black drinker, Tottenham Hotspur supporter and all-round football fanatic, whose closest associates affectionately label 'Fat Boy', was educated at CBC in Bloemfontein and Queens High in Gauteng.
His infatuation with horseracing began at an early age.
His Dad was heavily involved with all aspects of racing from training to breeding in the Free State. His late uncle George was the leading trainer in Bloemfontein and another Uncle Trevor was an avid punter and owner.
His late brother Colin was later to train in KZN for many years.
Rob recalls a 'lifechanging' visit to Highdown Stud by Trevor Lange and his Dad to look at a few horses for Colin and Lucky Houdalakis that was to change the course of his life – mostly for the best!
"I ended up buying twelve horses and the rest I guess is history," he says with a broad smile.
A keen punter, his earliest memory of a betting coup was on his own horse, the talented Dynasty gelding Sage Throne, who he had acquired off the Graham Beck Dispersal Sale, and who he backed in from 25-1 to win his maiden.
"We were brave then! Today I am a lot more pragmatic and sensible! I enjoy a bet naturally but find that my work keeps me so involved that I often miss actually sitting down and studying form."
While he is still finding his feet in his new office, he says that the success of the Summer Cup day earlier this month was a good example of what could be achieved with a professional approach to the marketing.
But we suggest that bums on seats and fashion don't necessarily equate to the all important driver of improved betting turnovers.
"Last year you may recall that the Cup was rain delayed to the Sunday. We were 15% up year-on-year on that day and 8% up on 2016 – which is a more realistic measure as Sundays don't work as well for feature days. So we can't complain about that. But market research tells us that casual visitors on the big day often live under the misconception that one needs information and major knowledge and skill to have a bet. That may be true for the seasoned punter but we need to take the fear out of that experience and we have an exciting betting concept that we hope to introduce on Sun Met day."
He also adds that the overall experience on the big day needs to cater for the regular punter and the visitor. That is in terms of the desired facilities, the comfort and the overall appeal.
"Regulars don't necessarily want music playing over their commentary. They want to see what they are used to. We need to embrace our regulars and casual punters and accommodate them all. I like what I see the way Gold Circle do things on July Day with the tote operators and we are looking at improving the raceday experience and giving the customer what they want."
An early priority is also the establishment of a loyalty programme to reward punters and efforts to build trust and loyalty in the tote.
"The model is a simple one. There is no skulduggery on the tote. The takeout is laid down and the more favourites win and the more punters that collect, the happier we are. But items like carryovers may require a higher profile of communication and transparency. There is nothing to hide. But we need to apply our minds to ensure the customer knows and understands what's going on. We can run them over peak periods advised well in advance from the 25th to the 7th. A carryover is the punter's money, after all!"
He went on to add that a structured incentivisation programme is also very important.
"Ironically, market research tells us that punters are very brand loyal – despite the whinging and moaning! Look, that may well be because of convenience factors – like, for example, being used to people and systems. But we need to reward support. We want to implement it from the high-rollers down to the man in the tote who spends his R6. Our recent in-store activations to our core market – our lifeblood, the small punter – worked well. A cap, a voucher, a small gift. People appreciate it and we can see it talking in the stats,"he adds.

Rob concedes that staff attitudes and knowledge have to be improved.
"Upskilling our staff is another massive priority. We absolutely have to have the right people in the right jobs at all levels. It's no good having a nice outlet and exciting racing and the staff are not warm and friendly. We need to learn to listen to our customers and treat them like we value them. Just like owners, without the punter we have no business."
The long-running and costly Bookmakers dispute around the open bet is another high priority item in the Scott 2019 diary.
"I am determined to lay this saga to rest as soon as possible. We have a few good ideas to bring bookmakers to the table on a basis of reciprocal benefit. When we argue, racing is the loser in the long run and I hope that we can sit down, bury the personal animosity – if that even exists – and reach an agreement where we can protect his business and remunerate the bookmaker at a competitive level to place the bet through the tote."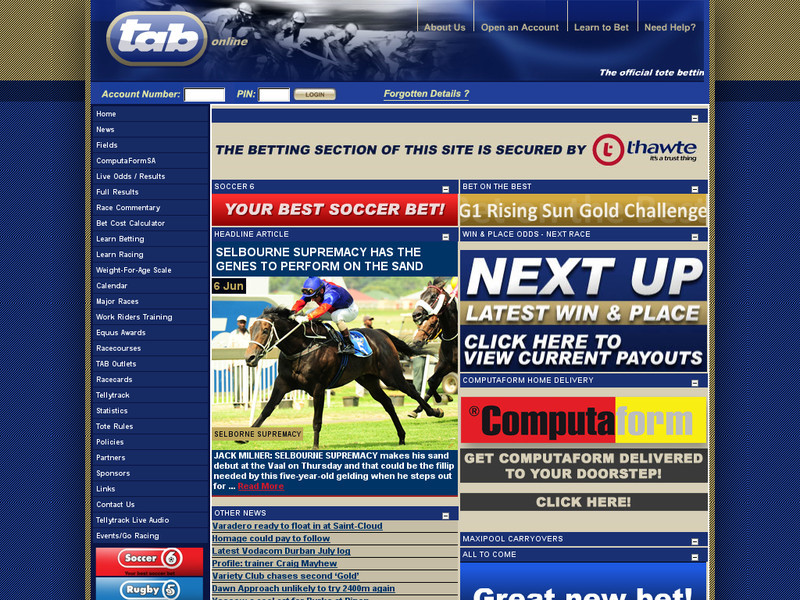 He closed by saying that he felt that the industry could be in for a watershed year in 2019.
"We live in trying but exciting times. There were massive changes in many sectors this year. New people bring new hope and new ideas. I hope that we can all work together and give everybody a chance to have his or her say in making this game great again. Talk to me. Hold me accountable. I am happy to meet and chat with anybody if racing can benefit. Thanks to the Sporting Post for what you guys do. We don't always agree – but that's not important! Here's hoping that we all have a great 2019."
‹ Previous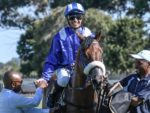 Nothing Simple About Simons!