Terrance Morgan Millard was born in Cape Town on 15 December 1929. He inherited a love of horses from his Welsh father and young Millard rapidly progressed from ponies, to bunking school to ride Cape Hunt horses for local owner, Miss Mulvihall. A show-jumper, horse dealer, Cape Hunt jockey and amateur trainer, Millard made his way into the professional ranks in 1954 and saddled his first winner on 27 November 1954. He retired at the end of the 1991 racing season and the intervening years produced some of the most memorable racing moments on the South African turf.
Millard produced a terrific number of champions over his career, but had a particularly deft touch with fillies and he produced the likes of Taima Bluff, Tecla Bluff, Devon Air, Enchanted Garden, Ecurie, Olympic Duel and Empress Club, to name but a few. He trained no less than 9 Cape Fillies Guineas winners, including the very first running of the race – the 1969 Benson & Hedges Cape Fillies Guineas – with a filly called Cilaneum.
Cilaneum was a chestnut filly bred by the Birch Bros. She carried Millard's grey and black silks and was piloted to victory by Bert Abercrombie. Mr Millard recalls "It was exciting to win the first running of the race and even nicer that I had her on lease. She was a typical Birch filly – sound as iron and beautiful to train. And she took a lot of racing. I was doing okay at the time, but to have a filly like her that could earn regularly was wonderful. She won me a lot of races, I was very lucky to have her. She had a very short burst and then she'd stop, so she had to be held up and only asked at the very last minute. She was perfect for Bert to ride and he got it exactly right and they won the first Fillies Guineas. Two weeks later was the Paddock Stakes which was going to be very difficult for her as she was more of a sprint/miler. Because of the weights I got Duncan Alexander to ride – he was a lightweight that rode the same as Bert. He rode a wonderful race and put her head on the post at precisely the right time."
He teamed up with Abercrombie for his second win in 1974. This time it was for Tony Kalmanson with the Godfrey Gird-bred Kendal Green, who would go on to become one of Varsfontein's foundation mares. The Millard-Abercrombie team were back again the following year, with the Cohen-bred Party Time. The daughter of Filipepi ran in the Millard silks and has also become a stud book mainstay.
The 1977 winner, Artist's Pride was owned by Abe Swersky and ridden to victory by Basil Marcus. Incidentally, Millard also saddled the second past the post in Fast Piece. The 1979 winner was Wild Ash for owner-breeder Paulie de Wet and she later became the dam of Met winner, Wild West.
1983 heralded the start of the Felix Coetzee years when In Camera beat home What A Beauty by 2.75 lengths. The best story is probably from 1984. That year Millard trained the first three past the post. The winner, Flying Snowdrop, had been purchased for Graham Beck in the USA. Being bred to Northern Hemisphere time, she was 6 months behind her local contemporaries. Nevertheless, she developed into a big, strong filly and Millard mentioned to Beck that he thought they could win the Fillies Guineas. Beck said 'I don't believe it'. Millard responded 'I'm telling you, she can win.' To which Beck replied, 'If she wins the Guineas, I'll kiss your backside in the middle of Adderley Street'. Flying Snowdrop duly won by 0.75 lengths. Asked what happened about Adderley Street, Millard responds 'I'm still waiting!'
Millard won it again for Beck in 1986 with the Argentinian import, Bimbina and then for the last time in 1990 with 'the Iron Filly', Olympic Duel.
Mr Millard was 61 when he handed in his license and has always ruefully said that he retired 5 years too early, but as most people find out all too quickly, retirement is usually busier than working life. Horses were never far from his mind and he continued to make buying trips to the Argentine for his son Tony and son-in-law, Geoff Woodruff. Not wanting to impose too much on the next generation's fledgling racing careers, he found a new passion in Hackney ponies. It's a little known fact that Terrance bred Sea Lodge Lady Joyce, one of the best Hackneys ever to be produced in South Africa, who is now a champion in Holland and the UK and was recently sold to the USA.
A lifetime in the saddle had caused major wear and tear to his back and at the age of 77 Millard underwent major back surgery. After living in Clifton for a number of years, he decided to relocate to Sunset Beach in Table View. "I did most of the move myself, because I knew exactly where I wanted to put everything. I'd just about finished when my back went again and I ended up in hospital. It was tough, let me tell you. Joyce was gone and I was in hospital and in such awful pain. I was ready to give up on life. Luckily I had one of the best specialist physicians around. I still don't know how, but he got my medication sorted out and got me back on my feet."
He checked himself into an old age home where he was resigned to seeing out the rest of his days. "I gave away just about everything I had and just wanted it all to be over with. But that's not the way life works. I put my house on the market and I'd actually sold it. The agent rang me on the Friday to sign the papers and I still don't know what made me do it, but I said I'd sign on Monday. I rang Paddy (Kruyer) to take me home to fetch a few things and when I got there, I decided I wasn't going back. During our chats at the hospital, my doctor used to say to me 'Terrance, you need to get yourself a good filly.' I gave it some thought and decided I might know someone."
Terrance first met Nola Rathbone in 1948 when she came down from Joburg to jump in the Rosebank Show. Terrance says Nola won everything in sight – although she's quick to interject that he still won the championship. It was the beginning of a lifelong friendship that spanned marriages, children and eventually the loss of both their partners. On 11 November 2011 Nola came to join Terrance for two months "on a trial basis!" she jokes. She's been there ever since and the two are the most marvellous companions.
And Nola has talked him into horses again. "When I first arrived, the rule was 'no horses'" she laughs. "Then I wanted to get a little horse and I went away for the weekend and when I came back Terrance had bought one! We have lots of fun together."
Terrance still takes a very keen interest in breeding and racing. He enjoys going to the sales – either to offer his opinion when requested, or just as a bit of fun for himself. He recently picked up a yearling half brother to Secret Of Victoria and has a few in training with Paddy Kruyer.
‹ Previous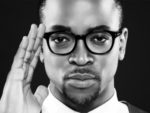 Maps Maponyane