While the life of a professional jockey has its pros and cons, Sporting Post's newest flagbearer, and one of KZN's most in-form jockeys, Tristan Godden says he wouldn't change his career for anything.
The son of the Zululand harbour town of Richards Bay has been in a rich vein of form since donning the Sporting Post flag alongside Athandiwe Mgudlwa and Calvin Ngcobo, just a matter of weeks ago.
His current win strike-rate of 15% is a sign of things to come and his terrific Hollywoodbets Greyville Sunday double for his 'favourite' owner Laura De Haast, and trainers Peter Muscutt and Carl Hewitson, kept the momentum going.
"I suppose it's dangerous to label favourite owners as I have been blessed with so much support from such a wide diversity of racing people," laughs Tristan as he tells us of his target of a minimum of 50 winners this term.
He is very excited about his second position behind Keagan de Melo on the jockeys log for the Hollywoodbets Sizzling Summer Challenge 2022. The Hollywoodbets Sizzling Summer Challenge sees a total of R1 million on offer to owners, jockeys, trainers and apprentices, with the competition coming to a close on 30 December.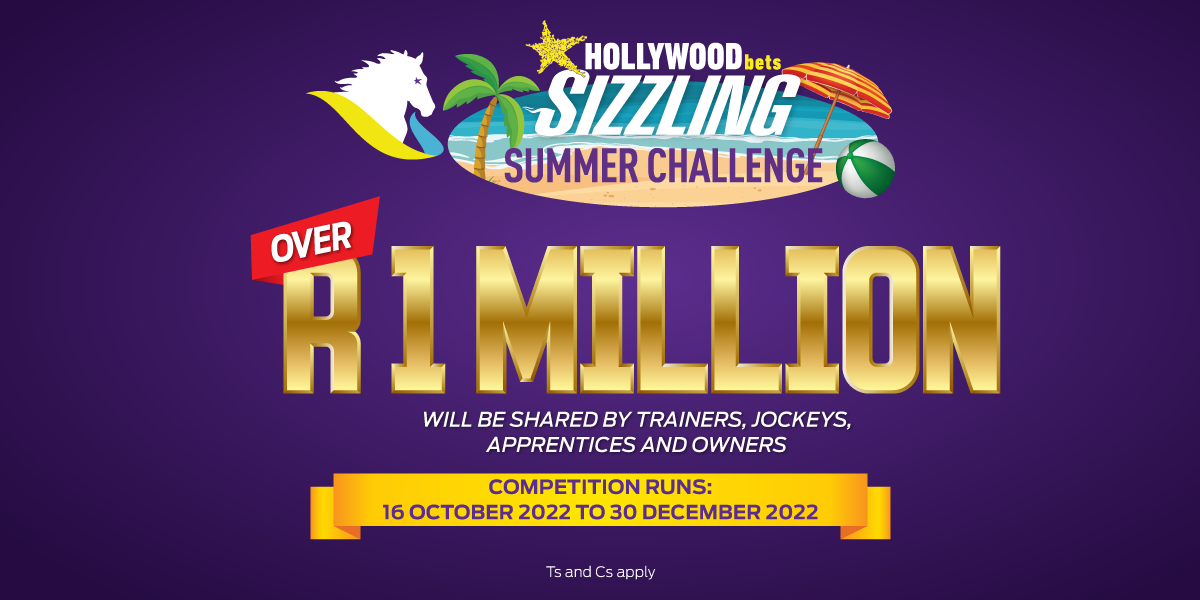 "It's a fantastic initiative and all the jockeys are watching the boards. It creates some interesting competition and fun for ribbing each other. I'm chasing Keagan (de Melo), who is riding so well."
Tristan was out for 3 months with a fractured clavicle sustained at Summerveld in February when a horse he was working sadly suffered a heart attack.
"That really set me back but I am feeling great and am getting some solid support, particularly from the likes of top trainers like Peter Muscutt, this season. I am enjoying life and that's important to be in a positive frame of mind to ride winners," adds the avid fisherman, who lives on his own in Hillcrest.
The thought of an office job doesn't appeal to the 26 year old, who has certainly made giant strides and matured into a rider of great strength since his first ride on the Yogas Govender-trained Moon Frost for Plattner Racing at Clairwood Park on 15 September 2013.
He recalls that Mathew Thackeray and Shadlee Fortune also  had their first rides that day.
"The race itself is a blur – it all went so fast – I just remember coming up for oxygen in the last 400m. I couldn't breathe. It was a very different experience."
He also remembers his emotionally charged first win at Clairwood on 11 May 2014. It was on a horse called Secret Traveller for Kumaran Naidoo. Tristan tells how he was almost in tears in the post-race interview and it's a moment that he will never forget.
Tristan explains that eight years on, his professional life allows him to stay fit and enjoy some of his hobbies.
"Don't be fooled. It's hard work and it's dangerous work. We are up and about when most folk are still sleeping. And that ambulance is always on our tails. But the rewards are terrific for those that put in the hard yards, and I still get time to go and drop a line in the water or play a video game to relax. I'm fortunate that my weight is consistent at around 54 kgs. So I can also enjoy the experience of visiting and enjoying restaurants!" he laughs.
Tristan lives on his own and has no plans for marriage or kids yet. Establishing his career is his main focus.
"Racing has treated me well and now I am backed by the Sporting Post – so that's exciting. But I have items on my professional bucket-list. For example, I am determined to ride my first stakes winner this season."
We asked him if staying loyal to KZN racing is not limiting him? In the off-season it's pretty quiet and during the SA Champions Season all the hotshots and big-hitters are in town.
"This is my hometown, but I would love to travel if the opportunity arose. I have never ridden in the Western or Eastern Cape, and those are two more bucket-list items!"
So Peter Muscutt's raid on the Cape summer season could yet create a great chance for Tristan to break the ice in the Mother City?
"We haven't discussed anything yet. But I would be on the first plane if I get the call-up!" says Tristan enthusiastically.
Beyond chasing as many winners as he can before the clocks turn on 1 January 2023, Tristan says he won't be taking any breaks, beyond driving the two hours up the North Coast to his family in Richards Bay for Christmas. His Mom is a schoolteacher and Dad owns an engineering business.
"It's always great having the family around the table for Christmas. As difficult as it is with Mom's cooking, I won't be overindulging and will drive back early the next morning for the Boxing Day racemeeting."
In closing, Tristan asked that we mention his 'Durban parents', Summerveld owner-breeders, Marius and Gill Mostert.
"There are so many wonderful people in racing, but I have to mention Marius and Gill. They are so kind and hospitable to me. It's my home-from-home and I enjoy popping in at their place. Absolutely wonderful people!"
‹ Previous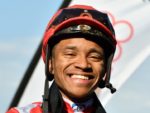 Kaidan's A Rocket Man!