South African national log-leading jockey Warren Brian Kennedy reflects back on 2019 as a life-changer of a year.
He got married, had a daughter, rode his first Gr1 winner and has not been headed in the chase for his maiden national championship title.
2020 hasn't started half badly either.
Warren, aka 'Wagga', recently became a Winning Form-sponsored rider and is looking forward to being an ambassador for the popular brand, and for racing.
A journeyman who became a championship contender. That's the likely title of the Warren Kennedy renaissance saga.
And at age 39, the Hillcrest resident says he has never felt better.
If Uruguay number eight Diego Ormaechea could score a try – even if it was against Spain – at the 1999 Rugby World Cup having already turned 40, Warren says there is nothing stopping him picking up his first national title at an age when most of us are suffering the wear and tear, facing a midlife crisis and generally questioning the meaning of it all.
"I'm feeling good and am fit and strong. Confidence is the ultimate race-riding elixir. It's a whole different ball-game when one is contented in life and riding winners. I have always enjoyed good support from loyal trainers, but am now making more of the right decisions and things are falling into place. I'm thrilled to have been given the Winning Form opportunity – I was keen to link with a sponsor who is well established and involved in the racing game," he adds as he chats to the Sporting Post ahead of another busy week.
Warren has been engaged to ride Eyes Wide Open in the Sun Met and Temple Grafin – both for Glen Kotzen – in the Majorca Stakes next Saturday.
He finished a decent fourth on Eyes Wide Open in the 2019 July, where he had to ease off the heels of the winner Do It Again at the 250m marker.
Kotzen said at the time that owner Hugo Hattingh had made the sporting decision not to object.
But the Paarl conditioner also felt that one paragraph of 30 odd words in the official report had hardly done the incident justice.
"In terms of the American rules, it would have been worth our while to object as Do It Again could have been considered for disqualification. But the South African rules dictate that we would have to show that, but for the interference, Eyes Wide Open would have finished ahead of Do It Again. I am not suggesting my horse could have beaten Do It Again. But I'd estimate the incident cost him a length," he told us at the time.
Warren says that it's an honour just to have a ride in one of the country's great races.
"He is a course and distance Gr1 winner and the Kenilworth summer course straight suits him beautifully," adds Warren, who says that he will be doing his best in a strong field.
We asked him whether his recent rise to prominence has made any difference in his life.
"Not materially or emotionally – I'm still the same person. But I get the feeling that more people recognise me at the airport and in public places. I also know now how a guy like Anton Marcus feels as the public on course now ask about practically every ride I'm on. But that's the price and pressure of the position I'm in, and I try to project a positive image of the sport in every environment I find myself in," he adds maturely.
Warren has ridden 141 winners per 22 January at a strike rate of 18%. His statistics make for interesting reading – 375 places at a strike-rate of 50%!
He is almost 40 winners ahead of East Cape champion Greg Cheyne, and over 70 ahead of Cape star Richard Fourie.
He looks virtually unstoppable.
He tells us that his goal is to try and surpass the 300 winner mark. Anthony Delpech holds the SA season record at 334 winners.  Is that in danger?
"I'd really be very happy to achieve my personal target of 300 winners, to be quite frank. My intention is to assess my position in April and then make a decision as to whether I should travel more and also further afield. I have enjoyed success in the Eastern Cape and may even look at the Western and Northern Cape. This opportunity doesn't present itself often given the enormous depths of talent in our jockey ranks. So I need to do my very best when I have the winning post in sight," he adds modestly.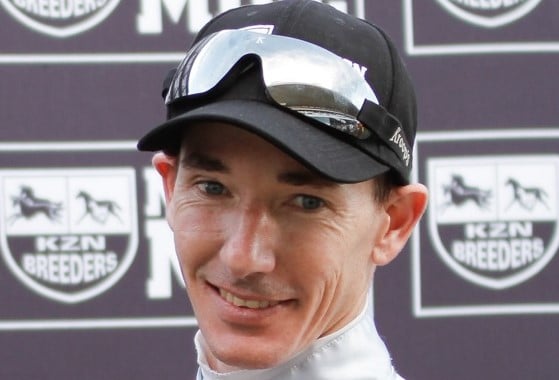 Warren already spends a lot of time in the air and confirms that he flies with whatever carrier is available.
"Mango, Kulula and SAA are much of a muchness to me. I am enjoying the hard work and commitment, even if the travelling is pretty taxing and keeps me away from Barbara and Jamie more than I'd really like to be. But I do ensure that I spend all of my free time with them."
As to the demands of being a father, he says he is 'absolutely loving it'.
"Jamie is not even eight months old yet and she is sitting up and crawling. And Barbara has been a star Mom with the help of my Mother-In-Law. So I have had things quite easy so far. Wait till she starts walking and really gets mobile!" he laughs nervously, but clearly proudly.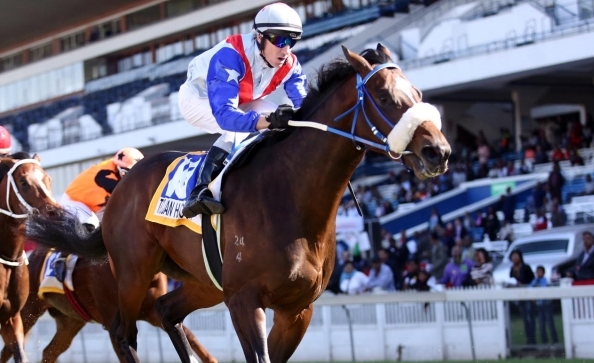 A natural lightweight at 51kgs, Warren, a son of a jockey, signed up at the SA Jockey Academy in 1995 and came out of his time in 2000.
He has walked a long road since he weighed just 28kgs and was threatened with the boot if he didn't bulk up.
His move to the then newly opened Port Elizabeth academy changed his life.
His first winner was for the late Oom Nic Claassen in the Lady's Pendant at Fairview on 15 May 1998 on Coded Missile.
His fortunes began changing for the better when joining the Gavin van Zyl operation at Summerveld a few years ago.
He was the sixth surviving Van Zyl stable jockey, but became the longest standing.
That was a sign of his ability to absorb and learn.
A top former jockey, Gavin van Zyl is on record, summing Warren up:
"When he joined us he was prepared to work with me in becoming what I was looking for in a jockey. We were going to start from a point and make it a work in progress and iron out certain aspects. One of Warren's strongest points is that he doesn't get offended – even with criticism or on the occasions I have had to jock him off. He has never sulked and has been prepared to stick it out for the long haul. We have thus been able to build together. He has always had the talent. He was silverware, but just needed polishing. It has been rewarding to see him grow in confidence as a rider."
It was towards the end of the last season that Warren decided he could lift his game and have some fun chasing a national title.
The season ended on a high. He rode six of eight winners at the Vaal on 4 July . Then scored his first Gr1 win, riding the Gavin van Zyl-trained Gabor to victory in the Thekwini Stakes at Greyville on eLan Gold Cup day.
Warren enjoys  the continued support of Gareth and Gavin van Zyl and others in KZN, and importantly of the powerful yard of Paul Peter and others in Gauteng.
"Nobody can do this without the backing of top owners and trainers. I am in a fortunate position and am thankful to the loyal support of so many people who make my success possible. It starts at home with my family, to the hardworking stable staff and the trainers, to the owners who invest and pay the bills, and to the punting public who love the game. I hope I can do my bit, with Winning Form, to build racing up again," he adds.
The Stats Don't Lie! 
Just look at this improvement!
Warren finished in 28th place in the 2014/2015 season with 39 winners at a strike rate of 6,2%.
In the 2015/2016 season he rode 67 winners at a strike rate of 8,8% for 17th place.
In the 2016/2017 season he rode 84 winners at a strike rate of 11,9% for 17th place.
In the 2017/2018 season he rode 79 winners at a strike rate of 10,6% for 14th pace.
Last season he broke through the 100 winner mark for the first time, riding 139 winners at a strike rate of 12,2% and finished 7th on the log.
‹ Previous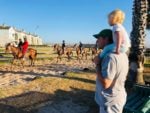 JR's Time To Move Mountains