Bank payment holidays. Lockdown. Social distancing.
Like the rest of the world, these were foreign terms to Winning-Form sponsored jockey Robert Khathi before 2020 came along and turned his, and all of our worlds, upside down and inside out.
Say 2020 has been good to you, and you will get a skew look from most. How could anybody have foreseen a year that has changed the way we live – and the way we think?
But the Umlazi-born Robert Khathi says he half felt it in his then 'broken' bones that things were going pear-shaped after fracturing his left arm when unseated from a full of beans Twice As Sleek at Kenilworth on New Year's Eve.
"I thought, hang on! I knew I was happy with the way 2019 had ended. I arrived at the final racemeeting of the year upbeat.  I am in my prime and enjoying great support. Things were looking up. I was riding winners. We were only wearing masks to fancy dress parties in those days. The family had just enjoyed a fabulous Christmas. Life was good. Then, I fell off. If I knew then that was only the start…"
Robert was booked off until end of March. That inconveniently overlapped with the racing lockdown.
It turned into a desperately trying time for the young Blouberg-based father of four.
His wife Simone doesn't work as she is a domesticated private 'Uber driver' to school and ballet and soccer lessons for the Khathi quartet – aged from 10 years old to 9 months.
"We weren't alone. Thousands of South Africans didn't know what tomorrow would bring – some didn't know where their next meal was coming from. It's a stark blow in the emotional solar plexus, when, as a Dad, a Husband and a professional sportsman, you start doubting everything about yourself. Failure is a word that kept flashing in front of my eyes."
The normally full of chirps rider with the colgate smile described in a personal note on Facebook how he had endured days and nights of 'stressing and crying alone in corners and became miserable'.
He had been off for six months as his left arm bone took time to heal properly and lockdown ripped his finely honed professional life calendar off the wall of his neatly appointed home.
"My Doctor thought I might have to have another operation. But I never gave up hope that I would ride again."
Then things turned around on Youth Day, 16 June.
Robert broke the ice and won at Kenilworth for trainer Mike Robinson on the smart colt, Sudden Star. It was his first winner of a long year.
"Sudden Star shone a light on 2020 and life and hope surged through my veins again. It was like I imagine it would be winning the Met and the July on the same day. I wanted to jump for joy. I was so thankful to my family for standing by me and giving me the courage not to give up. And to my Doctor and my Physio for their expertise and encouragement. Also to Michael and Luella Robinson and their loyal owners for the opportunity," he says emotionally.
And then at a wet Kenilworth on Sunday, Robert followed up on Tarantino, for Suzette Viljoen and Justin Snaith.
"It was very wet on Sunday. But the jocks committed to sacrificing space and a wide berth for safety. We got through the day. All of the guys are both hungry and humbled after the past few months. If the lockdown has had a positive spin-off, it's that we are all humbled and blessed to be back earning a living," he adds sombrely.
Robert says that he is proud to be working as a member of the champion team in Cape Town.
"Justin (Snaith) is a great competitor and one of the best trainers I have ever worked for. As for Richard Fourie – what a wonderful human being and a colleague. I'd go to war with the man! He has never been greedy or inconsiderate. In most stables the top jockey gets the big rides. That's the way it works and Richard does – but he will also stand back and give me a chance. Like in Tarantino's case. I ran second on him at his second start. So I got the chance and it worked out."
It's been a progressive nineteen years for Robert, who along with his brother Sandile, joined the 2001 intake at the world renowned jockey training centre alongside the likes of Randall Simons, Chase Maujean, Sihle Cele, Lance Pagel, Sean Veale, Beth Martin and the sadly late Chris Puller and Sylvester Mtshali.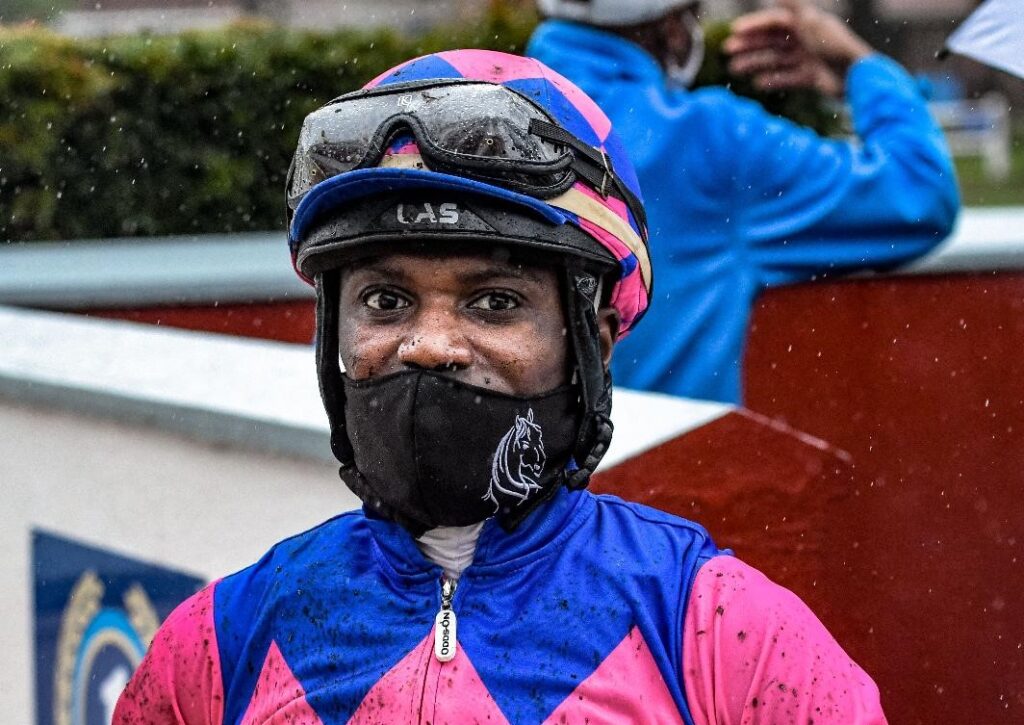 Chris Puller was a special friend to Robert and was a future brother-in-law of Richard Fourie, his present day Snaith team-mate. "A beautiful family," he adds emotionally.
Robert rode his first winner for the late Cyril Naidoo at Clairwood on 22 December 2002 aboard Teeny Bopper.
A polished rider, the busy Dad is one of the most hardworking men around and his international experience – gained in Kenya where he won three of the 'majors', in Bahrain, and in the pressure cooker of Mauritius for the Shirish Narang stable, for whom he won a Gr2 on a horse called Hillbrow – has rounded his skill set.
"I love this job. I wouldn't trade this life for anything," he says.
‹ Previous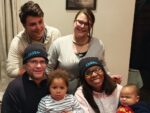 55 Not Out!