Gulf Racing Club, active in the UAE, South Africa and Australia, have purchased two exciting racing prospects in Argentina.
Three-year-olds, Athan and Condor Pasa, will be aimed at racing in the UAE and trained by up-and-coming Fawzi Nass at his Grandstand Stables in Dubai.
Described by Gulf Racing Club as 'The Jewel in our Desert Crown', Athan is a colt by the now deceased Orpen, who sired no fewer than 12 champions in eight countries, and 67 group winners in total.
Athan brings some top-level form to Dubai and is an ideal candidate for the cash-rich three-year-old series races recently introduced to the UAE programme.
He has a UAE rating of 97.
Athan, progressive as they come, has raced three times for a win and a place. He had a warm-up run over 1200m in May 2023, finishing on the heels of the leaders, before slamming his opposition in a 1400m contest in June.
This was followed in late July by an eye-catching second to the unbeaten Intense For Me, a race in which he found top gear late and would arguably have won if it was over 1600m. Race replay here. The form was franked when Intense For Me won a stakes race in his next start.
Condor Pasa, also sired by Orpen, is a lightly raced gelding with an impressive physique. He was dubbed 'The Sportscar' by his trainer thanks to his good looks and his blistering dirt workouts.
He was gelded after being a little shin sore on his unplaced debut in May and then, early in August, produced a promising fourth place in a race in which he needed the outing – it had to be squeezed in before starting quarantine procedures for Dubai.
The race replay shows that he jumps with fantastic speed, moves up to threaten the winner, and then gets understandably tired in the last part of the race. With race readiness he would have finished second and may even have won.
Syndicator Kurt Felix of Gulf Racing Club said that Athan and Condor Pasa will be syndicated in Dubai, but that South African investors are welcome to take shares. Gulf Racing Club is offering 50% shareholding in both, with 5% of Athan available at $6,000 and 5% of Condor Pasa at $4,250.
Felix commented: "Athan is a horse with multiple seasons of racing in the UAE ahead of him. He is a Dubai Carnival quality horse and there are several suitable races for him. For his ability and the level of races he will compete in, he is a great price. A horse of this rating from the USA or Europe would command four to five times the price."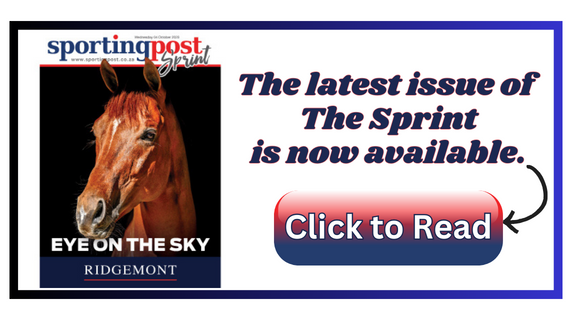 "Condor Pasa, as a lightly raced three-year-old, is perfectly set up for a season in the UAE. He can start as a maiden and work through the divisions, enjoying many racing seasons in the Middle East. As a dirt horse, he has Saudi Arabia as an option after the Dubai Carnival, before returning to Dubai as a four-year old."
He added: "Both runners have arrived safely in Dubai. They are out of quarantine and have settled in to their new surroundings. Ideally, we'd like to get both going with preparation runs in November. We are delighted with what we've seen and we look forward in anticipation to their desert debuts."