Gr1 Sprinter/Miler (MR 117)
by Champion Sire WESTERN WINTER
from Gr1 family of Nania, Set Afire, Royal Chalice, etc
First crop are yearlings in 2020

Pedigree

Pedigree Evaluation

Advert
Suitable mares for Red Ray could include
kin-relatives with backgrounds as found in Tudor Minstrel, Mixed Marriage (Gone West, Sharpen Up, Kris, Diesis, Pole Position, Known Fact, My Earl); Aimee (Blushing Groom, Jallad, Rainbow Quest, etc. – widespread); Averof/Foveros; Ab­ernant (widespread, but notably Golden Thatch (Goldmark), Thatching (Restruc­ture), Derring-Do (Jan Ekels, Roland Gardens, Popcorn, etc.); Court Martial (widespread, but notably Elliodor (Model Man), Capture Him, Lords, Welsh Har­mony (National Emblem); Drum Beat; Mexico (Harry Hotspur); etc.
kin-relatives with backgrounds as found in Gr1 performers sired by Royal Chalice, notably descendants of Kit Kat (Mexico x Seal Kitten, the latter close kin to Beylic in Captain Al's bottom-line, both by Field Master with Hyperion and from Fam. 6 – thus leading to Captain Al), descen­dants of Sara's Warning (closely kinbred dam of Noble Destiny, Gypsy's Warning, Royal Prophecy, etc), descendants of Party Time (widespread), descendants of British Pride (leading to Malta/Cockney descendants), etc.
kin-relatives with backgrounds as found in Port Wine's sire Plum Bold, by Bold Ruler, leading to Complete Warrior (Captain Al), Jungle Cove (widespread, but notably sisters Jungle Class/Classy Play (their dam by Jan Ekels), who lead to Legislate and his sire Dynasty, and also to Roxy Café (by Royal Chalice, dam of Gr1 Roxanne by Western Winter, in turn dam of SW Sting Operation by Captain Al) – Roxy Café is sibling to Going Astray (by Foveros), dam of Lady Curator (by Pas de Quoi), dam of Gr2 Lion In Winter (by Western Winter)); also in this context Futura, by Dynasty, whose grandam is by Western Winter, and 3rd dam by Golden Thatch out of a Plum Bold mare; and Oratorio, who is from the same female line as Plum Bold and whose grandam is by Alydar and thus doubled up on the female line.
STUD FEE: R7.000
R2.000 nom + R5.000 Live Foal
BIRCH BROS – Vogelvlei Stud
PO Box 28, Dordrecht 5435
COLIN BIRCH
C: 082 828 7055 | T: 087 550 1399
SYD BIRCH
C: 082 415 3910 | T: 087 5501398
[email protected]
‹ Previous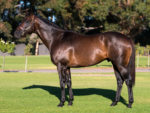 Rafeef (AUS)