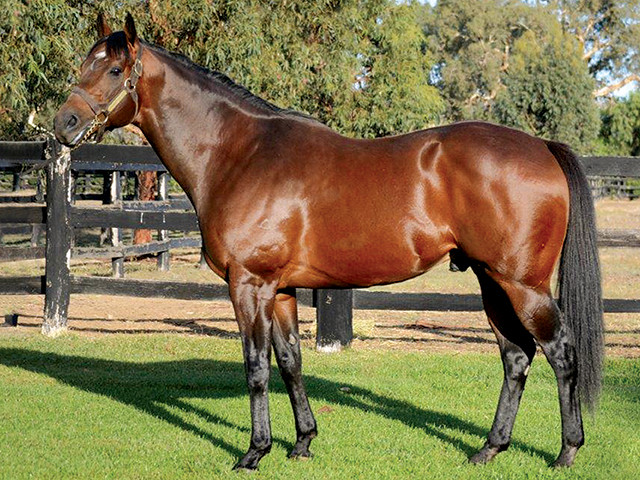 Multiple Gr1 placed sprint/miler (Timeform 120)
Sire of Gr1 winner in Australia (Timeform 121)
By Champion Sire & Sire-of-sires REDOUTE'S CHOICE
Gr3 winning dam is out of FULL sister to Champion Sire CENTAINE

click for Pedigree

click for Advert
Suitable lines for Time Thief could include
Centaine (available through imported mares), Vain (Fanatic Dane!), Todman (Jallad, Seventh Rock), Palestine (Jallad, Tara's Halls, Woodborough, Tamburlaine, Antonius Pius);
multiples of Perfume/Lavendula (notably Dynasty, sire of Blake from the same female line as Time Thief, but widespread – My Babu, Joy, Turn To, etc.);
Buckpasser (notably Northern Guest, Danehill, but widespread); etc.
(posted 2015)
STUD FEE: R12.000 +VAT
R2.000 nomination; R10.000 Live Foal
NADESON PARK STUD
Hassen Adams
C: 083 279 0000
T: 028 050 0648
PO Box 51121, Waterfront 8002
[email protected]
More stallion information on Time Thief
‹ Previous
The United States (IRE)