Frankie Dettori has abandoned his plan to retire later this year and is to extend his career indefinitely as a full-time US-based jockey.
Speaking to the Racing Post this morning, Dettori revealed the success of his farewell tour had convinced him there was still time to open a new chapter in an extraordinary career that will now take him to California, where his primary motivation is to secure a fancied mount in the Kentucky Derby.
The 52-year-old confirmed he intends to say goodbye to British racing on Qipco British Champions Day at Ascot next Saturday – but he also admitted he could not rule out the prospect of returning to the royal meeting and other major European racing occasions.
Dettori's long-time ally John Gosden had hinted that the three-time British champion jockey was not about to retire following Inspiral's victory in Newmarket's Sun Chariot Stakes on Saturday, fuelling rumours that Dettori is now able to talk about.
He told the Racing Post: "I didn't expect this year to be so successful. I feel I like I still have to get it all out of my system, so the obvious choice for me is to move full-time to America because I had such a good time there over the winter. I'm going to be based at Santa Anita but I'll also do a bit of stuff on the international scene in Dubai and Saudi Arabia when available.
"We have been working on this for the last few weeks but I wanted to dot all the Is and cross all the Ts before saying anything. We've now sorted things out at home. The kids are settled, our house has been rented and I've got myself a visa, which was the big concern. It was a long process to get that but we've got it now. We are good to go."
Dettori explained that it was his experience at York's Ebor festival, where he tasted big-race success in the Juddmonte International on the Wednesday before winning the City of York Stakes and Sky Bet Ebor on the Saturday, that made him realise he should commit to riding in 2024.
"I started thinking about this after York," he said. "When I set out my stall to retire, I didn't expect to have one of my best years for a long time, probably the best I've had since 2019. I thought my rides would fizzle out and that I would slowly head towards the sunset. Instead, I've been in demand and that has triggered this decision. As a result of the success I've had this year, I now feel that I'm not ready to stop yet.
"I'm still looking forward to saying my last goodbyes at Ascot on Champions Day but then we'll move to southern California just before Christmas for our new future. It's all about being a freelance in the States but I hope to be riding for everyone, just like I did when I went out there at the end of last year.
"It could be three months. It could be three years. I don't know. It depends how it goes."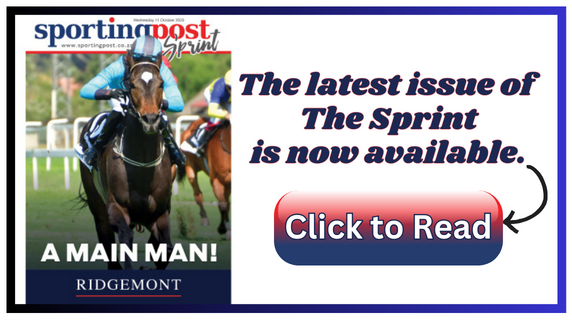 Asked if that meant there was the possibility of him riding at Royal Ascot next year, Dettori said: "I accept that's a question but at the moment I can't see any further than the Kentucky Derby. My goal is to get a decent ride in that. I therefore can't answer the question yet.
"In the past, American jockeys have come over to Royal Ascot to ride for people like Wesley Ward. It would all depend on how it clashes with the American calendar. I am committed to going to America and having a proper go at it there. I can't be going backwards and forwards between America and Britain like a yo-yo. That would be impossible.
"I'll tackle the question of riding in Britain again closer to the time. I can't say yes, I can't say no because I don't know. We'll see."