This Sire Is No Longer Active

First Crop of yearlings 2017
 THE CONFORMATION
"As good looking a colt as I've taken to a sale." John Slade, Maine Chance Farm.
THE CLASS
Winner of 9 races from 1200 to 1600 metres, and more than R15million. Four Group victories, 2 Group Ones, and 13 Group performances.
"My one regret is I didn't have him at Royal Ascot to take on Black Caviar." Champion Trainer Pat Shaw.
THE CRITICAL FACTOR
From the sireline that produced Bel Esprit, (Australia's leading sire of winners in 2013), and Val Royal, sires respectively of World Champion sprinter, Black Caviar and current Argentinian star, Taifas.
Like Bel Esprit, Val Royal, Zalaiyka, Oscar Schindler, Sleepytime, Ali Royal, Bullish Luck, Eyeofthetiger, Express Way and Centaine, a son of World Champion racehorse Royal Academy, sire of 170 Stakes winners, including 27 at Group One level.
From a six-time Group-winning dam of 100% winners.

Pedigree
Suitable lines for Ato could include
– Spy Song, notably through Crimson Saint and Locust Time. The latter is dam of Liloy and grandam of Rambo Dancer. Crimson Saint is grandam of Storm Cat (widely represented in SA through sons, notably Giant's Causeway who is sire of Atso Gr3 placed half brother Another Giant) and of Overlord. Crimson Saint is third dam of Goldkeeper. Spy Song also appears in the female line of Camden Park (sire of Jay Peg), whose 3rd dam Who's To Know is very close kin to Bonnie Kiltie and Garden Clubber (noted above).
MILLSTREAM FARM – Western Cape
Jan Mantel, PO Box 196, Robertson 6705
Enquiries: Jan Mantel
T: 023 626 1325
F: 086 622 2529
[email protected]
Best Rated Offspring - Ato (Local SA only)
horse
wins

(SW)

places

(SP)

stakes
AR
Chijmes 15c
5 (1)
4 (3)
R 752,362
111
Charlie-Fox 15c
1 (0)
7 (0)
R 185,925
86
Assisted Take Off 15c
5 (0)
6 (0)
R 244,725
86
Queen Of The Dance 15f
0 (0)
1 (0)
R 18,625
82
Kelloholm Lad 15c
0 (0)
4 (0)
R 57,000
77
Hey Jude 15f
1 (0)
9 (0)
R 229,725
77
At The Opera 15c
3 (0)
8 (0)
R 207,000
73
After The Order 15c
0 (0)
1 (0)
R 26,250
72
Easy Ginger 15f
1 (0)
1 (0)
R 94,250
71
At The Office 15c
2 (0)
5 (0)
R 138,937
70
‹ Previous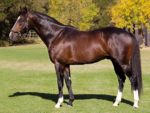 Alado (GB)