The dangers of riding racehorses at high speed, combined with possible criticism from owners, trainers and punters, and often the need to maintain the weight necessary to establish a career and earn a living, means that the life of a professional jockey is hardly as glamorous as many of us would believe.
Racing is often seen as having lagged behind other sports in accepting the importance of jockeys mental health.
But there is always always hope that research and renewed conversation about it can bring about real change.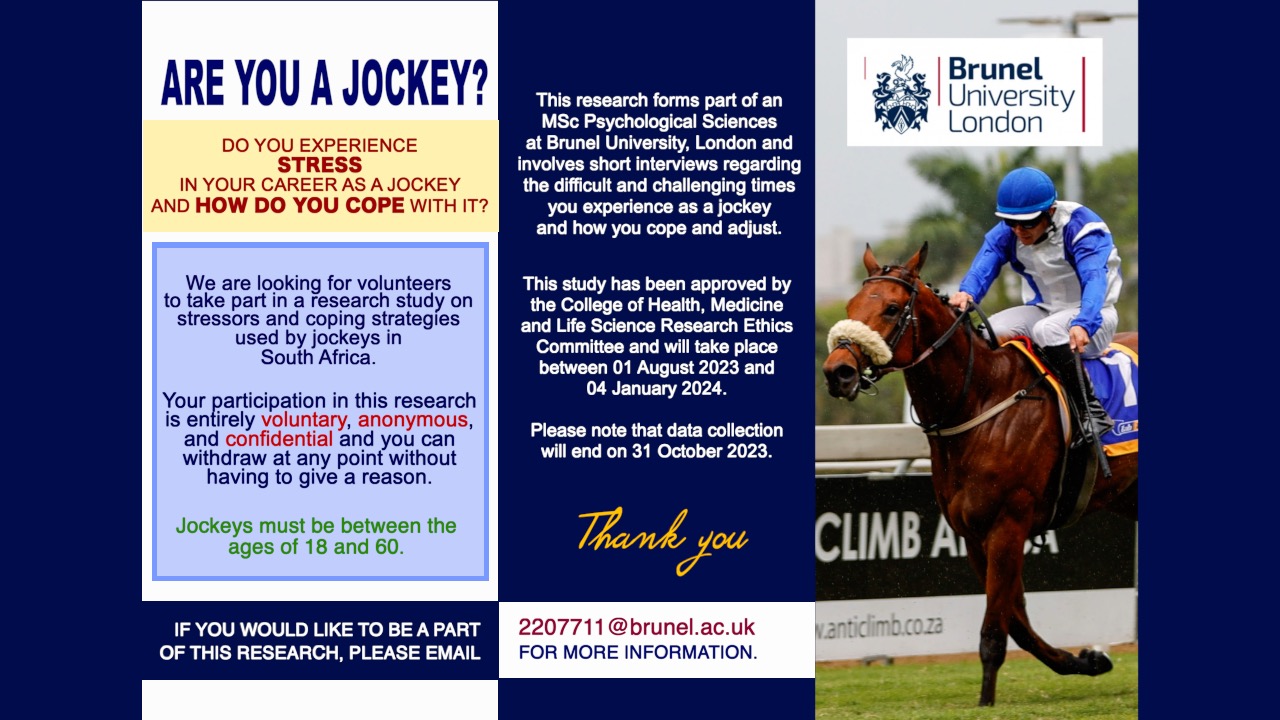 As part of her MSc in Psychological Sciences at Brunel University, London, well-known horseracing media personality Michele Wing is currently looking for volunteers to take part in a confidential research study about the perception of stressors and coping strategies used by South African jockeys.
Michele's study has received ethical approval from Brunel University College of Health, Medicine and Life Science Research Ethics Committee, London.
Participation in this research is entirely voluntary, anonymous and confidential and participants can withdraw at any point without having to give a reason.
Jockeys keen to contribute can email [email protected] in strict confidence.