Last weekend's feature results certainly fired shots ahead of the season. But did they hit the ratings target? 
Our in-house handicappers have revisited the Graded races and, giving credit where we believe it's due, also wonder whether the NHA will live forever under their cloud of inconsistency?
The numbers tell the story, but you be the judge!
Allied Steelrode – Onamission Charity Mile (Handicap) (Grade 2)
NHA: "PUERTO MANZANO has seen his merit rating increase from 123 to 125 after winning the Grade 2 Allied Steelrode – Onamission Charity Mile (handicap) over 1600m on the standside track at Turffontein on Saturday 28 October.  The Handicappers were of the opinion that BLESS MY STARS made for the ideal line horse here, leaving her unchanged on a mark of 119.  The only other increase was for runner-up COUSIN CASEY, who was adjusted from 122 to 123."
SP COMMENT:  The first six home finished with 1.35 L. franking the definition of a handicap where everything should have a chance.  The disappointment of the race was the front-running top weight, DAVE THE KING (126) carrying 61.5 kgs to the winner's 60.5kgs, and who ran about 4 kgs below his rating.
The Handicapper took the middle two of the top six to rate the race, so the top two went up 1 kg and ½ kg, while 5th and 6th ran 1 point short of their rating.  
An excellent result for a handicap with many horses winding up over short of their ideal distances.
Betway Graham Beck Stakes (Grade 3)
NHA: "MAIN DEFENDER remains on a rating of 121 after winning the Grade 3 Betway Graham Beck Stakes for three-year-olds over 1400m at Turffontein on Saturday.  Here it was 3rd placed GIMMEANOTHERCHANCE who was deemed to make for the best line horse, leaving him unchanged on a rating of 108. It must be borne in mind that the top two runners here, conceded 2 and 3 kilograms respectively to their rivals. This explains the significant difference in their ratings over their rivals for 3,25 and more lengths superiority.
In rating the race this way, MAIN DEFENDER only achieves a rating of 119 hence his unchanged rating, SANDRINGHAM SUMMIT was increased to 121 as his performance was calculated to be better than the winner due to the greater penalty, he received at these weight terms for being a Grade 1 winner.
The specific race conditions do not permit increases of more than 4 pounds for the placed runners. Accordingly, THE AFRICA HOUSE had to be capped at a rating of 98 despite actually running to a higher figure. "
Race Conditions
Weights : Colts & Geldings 57.0 kg and Fillies 54.5 kg
Additional Penalties:
Winner of a Grade 1 . . . . . . . 3kg
Winner of a Grade 2 . . . . . . . 2kg
Winner of a Grade 3 . . . . . . . 1kg
The winner of this race will not incur a penalty of more than 8 Rating points. Placed horses will not incur a penalty of more than 4 Rating points.
SP COMMENT: It's a pity that we can't resist tampering with race conditions.  In hindsight, the weight conditions changed only one result, and that was poor SANDRINGHAM SUMMIT who had to give MAIN DEFENDER 1 kg and he got beat 0.05 L.  It's really hard to deny that the 1kg probably cost him, certainly in handicapping terms. The balance carried 57 kgs and were at least 3.25 L behind.
The capping of ratings on the other hand will prejudice anyone who meets THE AFRICAN HOUSE, FIRE 'N FLAME or RICHARD THE FIRST in a handicap as they will be well in from 1.5 kgs to 4.5 kgs. 
It raises the old question: why fiddle with handicap ratings in black type races?  All that happens is one or two horses get favoured against the majority of battlers.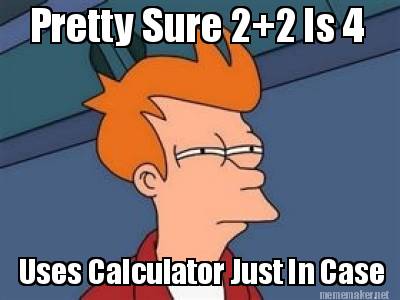 HSH Princess Charlene Starling Stakes (Grade 3)
NHA: "EGYPTIAN MAU has had her rating picked up from 105 to 110 following her win in the Grade 3 HSH Princess Charlene Starling Stakes for three-year-old fillies over 1400m at Turffontein on Saturday.  Here it was runner-up WHITE PEARL who was considered to make for the best line horse. The Handicappers believe that WHITE PEARL would not have run worse than the 109 she achieved in her last start and as such used that mark of 109 to rate this race. In doing so, WHITE PEARL goes up from 105 to 109.
The specific conditions of this race do not allow for an increase of more than 4 pounds for placed runners, LET'S GO NOW was only adjusted to a rating of 95 from 91 despite actually achieving a higher rating."
SP COMMENT:  This is definitely a mmm ratings outcome!
The same conditions as the BETWAY GRAHAM BECK applied to this Gr3 for fillies, so the (9th finisher) carried 60 Kgs and all the rest 59 Kgs.
The result of the first 5 (all within 3.75 L) were runners rated 105-105-91-98-87. 
So far so good.  If we say the winner by 0.40 L beats the runner up by +1 point (106 vs 105) then 3rd equals + 9, fourth equal +2 and fifth is another line (1-2-5 basically running as expected.  With three line horses you would get  new ratings of 106-105-100-99-97, pretty nifty!
However, the second finisher, WHITE PEARL, who was capped in her previous start with a maximum adjustment of 4 points: so MR 105 instead of 109, got a run here with no benefit from the cap – so what's the point?
Then both WHITE PEARL and winner EGYPTIAN MAU go to 109 because ignoring the capped rating, they use the rating specifically not to be given, the so-called 'pencil rating' as the line. 
Now you just can't make this up!  Either apply the bogus cap, or dump the rule capping rule in high stakes races, but fiddling is just an inconsistent methodology, it's unscientific and most of all, unfair..
And then beyond irony, the third-placed LET'S GO NOW (91) is capped to 95 instead of the 100. With 3 line horses you would get 106-105-100-99-97, pretty nifty!
This is unbelievable.  If the Handicapper was not handcuffed here by rules – which are ridiculous – you would be telling them to grow up. 
Ask yourself how this is fair to none graded horses (if) next in a  handicap they have to meet capped runners!?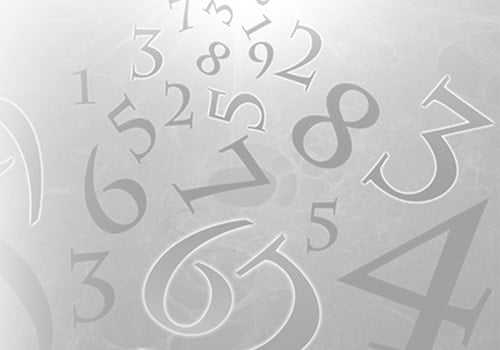 Cape Classic (Grade 3)
 NHA: "The hugely progressive QUESTIONING has had his rating raised from 91 to 111 following his win in the Cape Classic over 1400m at Durbanville on Sunday.  It was 3rd placed GREEN WITH ENVY who was used as the line horse, leaving him unchanged on a mark of 101.
 Runner-up SNOW PILOT was raised to 105 from 95 after beating, the 101 rated, GREEN WITH ENVY at level weights by 2.25 lengths.
 GREETING MY MASTER and TENANGO were increased to 95 and 94 respectively so that they meet on correct Handicap terms with GREEN WITH ENVY and ZIL MORRIS in future handicaps, furthermore, their ratings will now also place them in the correct order for elimination purposes.
 The following horses received ratings drops, JUST VAR from 94 to 90 and PARATROOPER was dropped to 96 from 97."
SP COMMENT:  In contrast to adjustments made in the 3yo races upcountry, the Handicapper rated the Hollywoodbets Durbanville running of the Cape Classic by the book and to the precise point!
It turns out that the conditions of the Cape race were identical to Gauteng, except for no 'capping' in the classic warmups down there. 
It's nice to see proper sportsmanship rather than soppy wishy-washy action, and long may it last because you can't build a strong population by catering to poor ability!  And which spectators want to watch that anyway?. 
So again looking at the top 6, the Handicapper picked the middle two as the line so (QUESTIONING) first and (SNOW PILOT) second went up 10 kgs and 5 kgs, and 5th and 6th a full adjustment of 5 kgs and 2 kgs respectively. So in points, the Cape Classic saw changes: +20 +10 0 0 +10 +4, a total of 44 points!
As aggressive as this may be, these Cape contenders are well below their peers in Johannesburg, by a good 5 to 10 kgs, so come the Hollywoodbets Cape Guineas, the locals will have to dig deeper this time around!
Interestingly, the two previous winners of the Cape Classic, TRIP OF FORTUNE and CHARLES DICKENS, came out with MR106 and MR 115 each, and reached 125 and 132 subsequently.