Star sprinting mare Seradess has sold for A$700,000 at a special stand-alone Magic Millions Virtual Sale at the Gold Coast.
An unbeaten stakes winner at two and triple Group winner at three, Seradess was purchased by the online bid of Victoria's Highway Farm.
The mare was a A$50,000 purchase for co-trainer Mark Kavanagh from the Mill Park Stud draft at the 2020 Adelaide Yearling Sale.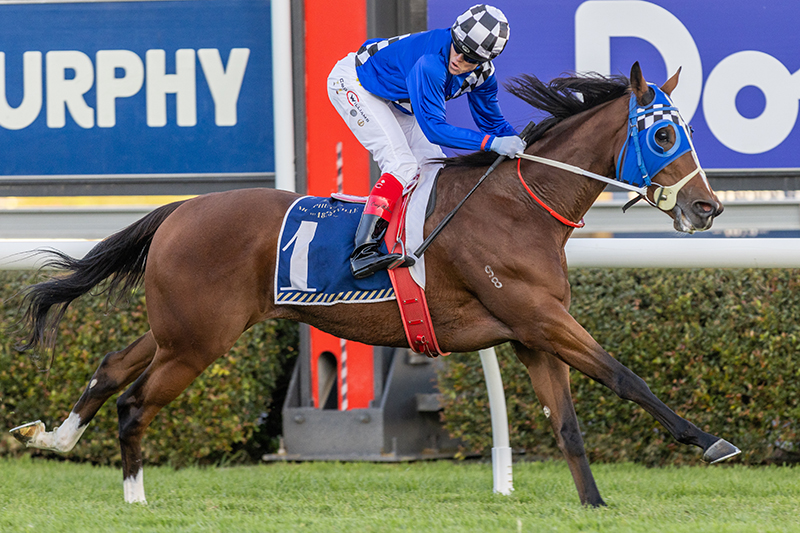 She boasts the impressive record of five wins and four placings from just 19 starts and earnings of over A$558,000.
"There's mixed emotions for sure," part owner Tom Paine said. "She took us all on such a wonderful ride."
"We are very happy with the result and in particular the efforts of Magic Millions for the way the sale was conducted and the marketing machine."
Paine and a large number of his fellow part owners met up to watch the virtual sale from Adelaide this afternoon.
"A team of the owners met up at the Seven Stars Hotel in Adelaide city to have lunch and to watch the sale."
"All of the owners are over the moon with the sale – she's been such a great filly for us from the start of her career."
"We really want to thank Mark and Levi Kavanagh for getting the best out of Seradess and for me the link with Mill Park and (breeders) Harry Perks and Sam Scaffidi is special."
The former part owners of Seradess will be closely watching the breeding future of the Astern mare.
"She's heading to a great home and she joins a wonderful broodmare band. We will be excited to learn who she will head to in the future," Paine added.
The virtual sale today for Seradess was the second such auction conducted by Magic Millions for a star mare in recent weeks.
Recently the Group One winning Gold Standard mare Sheeza Belter was sold for A$1.35 million, again to the online bid of Highway Farm.
"The virtual sale process is quickly establishing itself as a popular and transparent new way to sell quality bloodstock," Magic Millions Managing Director Barry Bowditch said.
"With Sheeza Belter and now Seradess we have been able to present two high class breeding prospects to the market and they have been well received by potential buyers."
"To provide the vendors and buyers with a live auction style of selling in a new virtual format is proving a successful way of doing business," Bowditch added.