The National Horseracing Authority's media release of 14 September 2023 regarding the Tony Peter lidocaine positives has evoked a wave of reaction on our media platforms.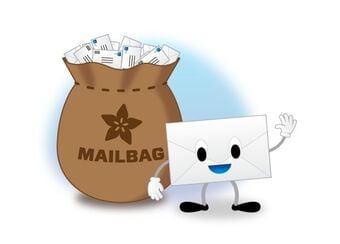 The Sporting Post Mailbag has received an open letter from Bronson Nassif of Johannesburg South.
The purpose of this open letter is to put forward to you, the racing public, my personal opinion and knowledge on the current situation regarding trainer Tony Peter.
I find it totally unacceptable and unfair to be singling out one trainer, a young man (28) who had his first runner on the 5 January 2023 for prohibited substances labelling it 'DOPING', when in fact the medicines used by many if not all trainers/vets, worldwide are perfectly legal when administered properly.
I think that the NHA should have been given time to conduct and conclude their investigation, like they do in almost all cases, and get a verdict before any bombshell news had been dropped. In most cases these transgressions by trainers are unsensationalised posts that very few even get to read.
Why has the NHA , the media and everyone else sensationalized a reporting error on Tony's Vet's part, and yet the other 20+ cases already found guilty by the NHA , have not even reported on by the media, let alone sensationalised in the manner of this case?
Something is very, very wrong over here. People need to stop thinking like sheep (or hounds baying for blood). Their collective "moral outrage" needs to be directed where it belongs!
I can name a very long list of trainers that have been charged with prohibited substances in the last racing season and the current one.
Tony's vast improvement of certain horses from Cape Town and his fantastic statistics are not going down well with certain trainers as they are getting shown up by a younger more hard working trainer.
Is there a personal vendetta against Mr Peter, fuelled by other regional sectors of the industry?
Why not get your biggest owner to shout from the rooftops about this particular so called 'doping scandal' which is no different to any other transgression we have seen in the past.
I for one thought that the NHA doesn't get influenced by Racing Operators and is an independent policing/governing body for horse racing in South Africa. As the racing public I think we need some clarification on that particular matter.
The name calling, shaming, and the verbal abuse of Mr Peter and his family by some of Sporting Post readers is totally unacceptable and uncalled for. The persecution is unwarranted.
In conclusion, I suggest we let this situation take its course and wait for the final verdict from the NHA and then let us have our say on the matter once we find out how severe the transgression is.
The opinions and thoughts expressed in this letter are solely the writer's, and do not necessarily reflect those of the Sporting Post or any associated entities.
Ed – It is worth noting that the NHA changed their policy with regards to issuing press releases on prohibited substance matters with effect from 1 August 2023. This was published on the www.sportingpost.co.za website on Friday 15 September 2023.
The Sporting Post rejects any suggestion of sensationalizing any matter, more those regarding positives. We, like many fans who engage on this site, love horses and earn our living from the sport. News of this nature, and the associated noise, can be hurtful and damaging, beyond the confines of our community.
There was an unprecedented reaction to the NHA /Peters release on social media on Thursday evening from our readers on both 'sides' of the current debate. We issued a request on the thread that respect be shown to all individuals and that logic, science and justice be allowed to take its course.
We do not condone 'verbal abuse'  by anybody. Our  website comments are moderated, and while Facebook exchanges can get heated, we do monitor them.
We offered the Peter family an opportunity on Monday to have their say, and this offer was declined. We respect their decision.