Some decades ago, the South African racing diet consisted of Condition Races and Handicaps.
Condition races were mainly Plate races, a concept pioneered by the OTA in the Cape. Plate racing embraced Maiden, Novice, Graduation and Progress Plates, where weights were set according to races won, with a sex allowance for fillies and mares.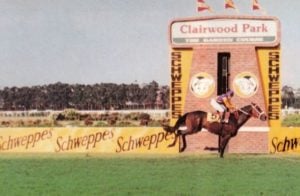 Handicap racing varied from racing centre to racing centre, and even within racing centres.
This was because individual racelubs (of which there were many) happily employed their own handicappers, each with their own set of handicapping rules and views. This inevitably led to anomalies, which owners & trainers were free to exploit.
In time, the desire to have a more centralised handicapping system led to introduction of Race Figure handicapping. This wasn't handicapping in the true sense, but an merely extension of the Plate racing concept. Instead of having fixed penalties for winning races (usually 3kg per win), the official handicapper used discretion to decrease or increase the penalty.
Horses would all start off with a base figure, which then was increased over time according to performance and the handicappers impressions of that performance.
Race Figure handicapping allowed the horses 'to go through the divisions', and ensured that the better horses won the most races, and that horses of a certain level of ability could win a number of races that related to that ability. The system inherently catered for rewarding excellence.
A Race Figure was in essence a reflection of a horse's progress in time, and not of a horse's inherent ability, which does not change over time.
Race Figure handicapping was therefore quite different from handicapping in the traditional (English) sense, where performance is measured irrespective of races won and where weights are set according to (apparent) inherent ability of the horses, in combination with Weight-for-age allowances.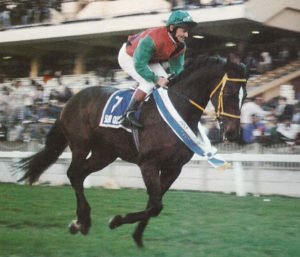 Traditionally, many of the major races on the South African calendar have been handicap races.
This had grown historically out of a need to cater for the wide difference of ability among relatively few horses at the top of the racing ranks. To have major events at level weights would have meant that the same (best) horses won everything, with a negative effect on betting and general interest.
During the late 'Eighties, controversy grew over the use of Race Figures to set weights for the major handicap races. They were not a true reflection of ability, and hence major handicap race winners were not always the 'deserving' winners.
The Jockey Club recorgnised this problem and established a Handicapping workgroup, with a large number of members drawn from all layers of the racing industry. The committee bumbled along for several years without any apparent progress in making recommendations. This was due entirely to a complete lack of understanding by committee members of what traditional (English) handicapping encompassed.
It wasn't until the Jockey Club invited seasoned English senior handicapper Geoffrey Gibbs that finality was reached. Gibbs was sufficiently scathing in his report on Race Figure handicapping for the Jockey Club to recommend swift action, and introduce 'real' handicapping with Merit Ratings.
Progress & Retro
In the process of implementing this radical change, the major mistake was made to drop the Race Figure concept from the programming calendar altogether.
Race Figures, as outlined above, fulfilled the real need for the better horses to win the most races.
Merit Rating handicapping could not do this, simply because it was designed to make things equal for all.
It wasn't long before there was revolt in the ranks.
The better horses found their place in the handicap far too soon in the eyes of many, and winning opportunities diminished.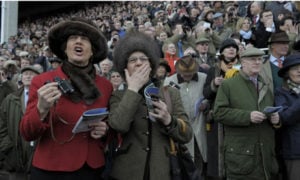 Accustomed as the masses were to the Race Figure 'progress' opportunities, Merit Rating handicapping failed to pass muster.
That this was a result of a lack of proper programming diet of MR races vs. Conditions races (the RF races) no one seemed to realize. Again, a solid understanding of what 'real' handicapping represents lay at the base of the troubles.
Lobbying by interested parties (trainers especially), led to the introduction of 'rules' which influenced what the official handicapper could and could not do. This in turn caused the MR handicapping system to be poisoned by anomalies. Once in the system, their effect took time to work itself out, if at all.
For every exception rule a knock-on effect ripples through the system, and prejudices or benefits unexpected parties. The inherent fairness of the handicapping system was severely compromised by 'rules'. That the rules were made by parties without any understanding of the system, and were based on unproven or airey-fairy assumptions, only made matters worse.
The latest round of Handicappers Protocols, dated October 2009, does nothing to alleviate the real problems. If anything, it will simply continue to poison the bloodstream.
Solution
The ideal racing program must consist of a balanced combination of Merit Rating races (real handicaps) and Conditions races (Maiden and Plate/Race Figure races, or any other races with conditions relevant to specific situations – let imagination run wild. A modern system of Race Figures for Conditions races could easily be computerised.
With this scenario a trainer will have the option to run (or avoid running) in handicaps, with any of his horses at any time during the course of a horse's career. An option which at present is not available.
Condition races can ensure that the better horses retain winning opportunities, and 'go through the ranks'.
Handicap races will ensure competitiveness especially in the lower ranks, providing earning opportunities which otherwise would not exist.
Conditions races will give punters opportunities to find winners by studying form (and use Merit Ratings), the 'mindgame' aspect of racing.
Conditions races should provide a high proportion of shorter priced winners, which benefits the racing operators because of the lower 'churn' factor.
Handicap races should help racing to retain the 'surprise' factor, which makes for unexpected windfalls for punters at times, and helps retain interest.
Official handicappers should be left alone to do their job, without abnormal restrictions.
It is unreasonable to ask a man to climb a tree and then tie his hands behind his back.
Handicapping works within set rules, but is nevertheless part art, part science.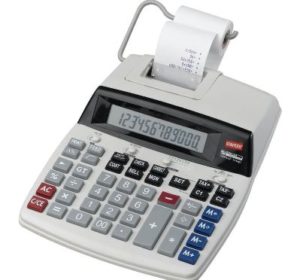 To be able to handicap takes extensive hands-on experience, to appreciate the intricacies and pitfalls of the system. The uninitiated should not be allowed to interfere in this process.
Handicappers are not infallible, and mistakes will be made. A process must be in place to help rectifying such mistakes as soon as possible, before they find their way into the depths of the system. This probably means a second tier of appeal, or alternatively a system like the Australians have.
Australia has in 2009 introduced 'real' handicapping for the very first time (!). Their approach has been to outsource the rating of horses to a private company, which passes its ratings on to the official handicappers, who then take a final decision as to whether accept or amend the ratings. This is in effect is a second level of quality control on ratings.
The essence of this submission is an appeal to overhaul the existing race programming procedures, and to retain the integrity of the 'real' handicapping system without undue interference.
‹ Previous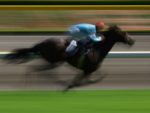 12 Things Every Punter Should Know