While he has fallen marginally short of the legendary Stanley Amos' magical retirement mark of 65, Gqeberha-based jockey Shannon Devoy has decided to call it a day after a lifetime in the saddle.
"We should never overstay our welcome! I have enjoyed a great innings. But at 64, I'm feeling the years and definitely not getting any younger. It's time to go, although I would probably have stuck it out another season if I had access to some better-quality rides," Shannon told the Sporting Post in a brief chat on the eve of the Springboks-Tonga game on Sunday evening.
Born in Durban, ironically in a house overlooking Hollywoodbets Greyville Racecourse, Shannon tells us that he did not qualify through the SA Jockey Academy.
"They rejected my application as they felt I would likely get too big. I was determined to become a jockey though, so I packed my bags and travelled to the East Coast of America and did my time in Maryland. Dave Byrnes, who recently passed away, and I became firm friends in that time," he recalls.
On his return to South Africa from the land that forged the legends of the likes of Secretariat, Seabiscuit and War Admiral, Shannon rode on the Highveld and in KZN, and fondly remembers the late 'Uncle George' Scott.
"He helped me a lot. Uncle George had my back. It probably wasn't the best career move I ever made as I wasn't used to the practice of phoning trainers for rides, you know. I found it demeaning, in a way. Where I learnt my trade, you rode the work and the trainers put you on."
Shannon has ridden his fair share of smart horses over the years. When asked to nominate the highlight of his career he says the 1997 East Cape Horse Of The Year Fighting Beat is the best East Cape horse he has ridden.
"I was Hekkie Strydom's stable jockey in those years and rode many winners for him. The highlight was winning three in a row with Fighting Beat," he recalls.
He also won the PE Gold Cup in 2012 on the Corne Spies trained Campo De Santana.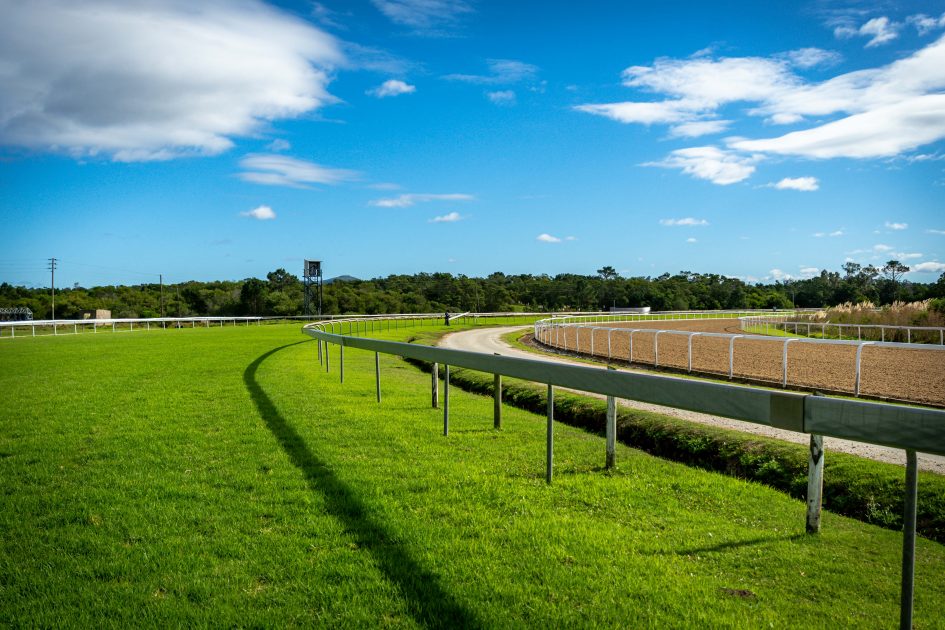 "Can I just mention that I am disappointed that the distance of the Gold Cup was reduced from 3600m to 3200m. It is a tradition that this was the longest race in the country. And then it was just changed."
He has enjoyed some great support from his brother David and sister-in-law Margaret Devoy, who reside in Australia, and have invested considerably in local racing over the years, particularly with the Jacques Strydom yard.
A father of three sons, who themselves have not gotten involved in the game, Shannon has lasted this late in racing life as he has not been too hard hit by injuries. Other than KZN soldier Deryl Daniels, Shannon is one of the few riders around with hip replacements on the cv.
"I underwent three hip revisions as race-riding is obviously a lot more stressful and taxing than walking around. And I have always had trouble with my lower back. I also had a successful shoulder operation. But yes, I am blessed with not having suffered too many injuries."
Has racing changed over the years?
"I would say definitely so. It's become more of a dog-eat-dog game. Wasn't this known as the 'Friendly City' once upon a time? But that's 21st century life too, I suppose."
On ideas for racing, Shannon suggests there could be more proactivity and out-of-the-box thinking. He cited an example where he made a proposal to the local racing authority a few years ago, that he felt would be beneficial.
"In the Eastern Cape we have a number of horses with back issues. So, I suggested we construct a mile straight track at Fairview. Consider the spectacle of the straight 1600m, coupled with the panoramic views from the grandstand. The cost would have been nominal. We had the rails at Arlington, and it would have just been a case of laying it out and putting down the turf. But nothing came of it, sadly."
So where to now for the man who lives with his wife Debbie in Fern Glen?
"I want to get more involved with my church. I find that extremely fulfilling. And then I need to do some road-running. After riding forever, one gets used to watching the diet and staying fit. I feel like I have already put on a bit of pudding!" he laughs.
And now that he is a pensioner, will he be a regular at Fairview?
"I had a bad car accident in 1999. I was out of the saddle for six years. I never saw a race in that time. I will undoubtedly miss the good people, but don't see myself here every Friday. Please allow me to thank all the folk that have been there for me over the years. I hope South African horseracing prospers. I really do."