For any of us that have ever been in a dark hole, the prospect of seeing the sunshine again may often have appeared bleak. But former SA Champion Apprentice Deryl Daniels is a man who has converted the 'nevers' into 'maybes'.  And he is out to start all over!
A recovering alcoholic with a cross-addiction to crack cocaine, Deryl, who has not ridden in races since December 2017, has turned his life around and makes an extraordinary comeback to the saddle in KZN in the next few weeks.
Chatting to the quietly spoken 45 year old is an inspiration and experience for anybody who has ever encountered even a brief sense of hopelessness in their life. And who hasn't?
In April 2018 Deryl, once half affectionately labelled 'Jack Daniels' for obvious reasons, was suspended for a year.
The National Horseracing Authority was castigated at the time for their lack of empathy and insensitivity in their handling of the matter by leading international trainer Mike de Kock, who suggested that the writer of the official media release at the time 'had no integrity and no empathy for his fellow human beings, and should be ashamed.'
"I was in a very dark hole back then. But ironically that was probably a turning point in my life too. I was amazed that, despite my behaviour and actions, there were folk who actually loved and cared. It just needed me, myself, I, Deryl, to make a decision to change my life. But I couldn't do it on my own. I really couldn't. Five years later I have so many people to thank, I really do," he told the Sporting Post in a candid chat on Sunday.
Today Deryl tells how he had to change as a person.
"As I speak to you today, I feel great. This is the best version of Deryl Daniels ever! I weigh 55kgs. I ride around 15 horses in work at Summerveld in the mornings. My friend Paddy Wynne and I run 10km a day. I am going to tackle the Comrades in 2024. I'm so excited to get back to race riding. And the best thing is, I honestly and truly don't feel like a drink!"
Deryl joined the SA Jockey Academy in 1992, in the same class as Brandon Morgenrood, Donovan Yeo, Piet Botha and Barend Vorster. He loved the horses and the thrill of race riding, and found he was actually quite good at it. He was crowned SA Champion apprentice of 1995/96. His international cv is impressive and includes Hong Kong, New Zealand, Macau, Dubai, Kuwait, Singapore, Korea, Malaysia, Mauritius, to mention a few!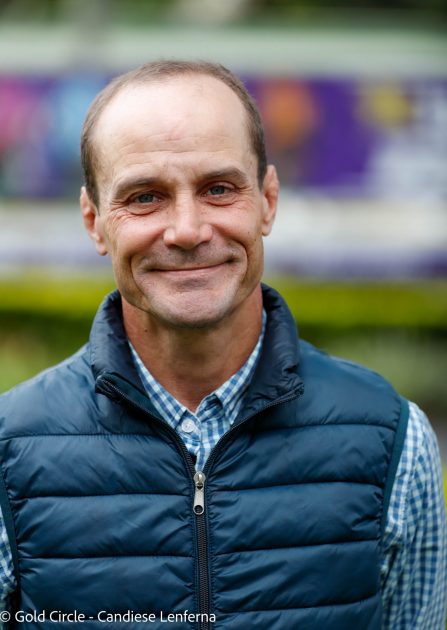 At the age of 18 the then young apprentice Daniels was an innocent bystander at the shooting attempt on trainer David Ferraris, a series of bullets missing Deryl by inches. He couldn't sleep with the lights off, for years after the shooting.
The young man with the strict upbringing didn't touch alcohol and drugs either as a teenager. In fact he was nearing 21, and riding the crest of the proverbial pop-star wave, before he was even tempted.
"I don't ever want to look for excuses. I don't need to. This is all about taking responsibility. But as a young jock I was doing better than I ever had. I had money, so-called 'friends', admirers. It was one big party. The adrenaline and shallow adulation is surreal. As I told you previously, it's an intoxicating high and a loaded gun in naïve hands. I am not on social media at all today. And I still can't stomach the smell of coca-cola. It's a time travel trigger back to those crazy days," he reflects as he wonders how different it may have been with a mentor in his life like the legend Andrew Fortune – a man who has provided an ongoing pillar of support for Deryl over the years.
When asked about other triggers, Deryl, who has never married and has no children, openly explains that emotion was a major core platform for him.
"It may sound crazy to some people, but feeling hungry, angry, lonely or even hot, could trigger the need. I'm older and more mature, and thankfully I have the right people around me now. I really have the most wonderful support," he adds.
The Deryl of early 2018 has come on in leaps and bounds.
"You cannot imagine how amazing it was for me to talk to the young apprentices at the SA Jockey Academy about a year ago. I shared my experiences and journey. It was a no-holds barred account of what happens when you choose the wrong company, think you are invincible, and make dumb decisions," he recalls proudly as he fast forwards to the present.
Deryl spent time with his parents and sisters in Vanderbijlpark after being suspended. He was also keeping fit on the hardly-used family treadmill, while riding work for Ash Fortune and Clint Binda.
"I love my family. But it wasn't the right environment in view of the dynamics. And then came the call from Peter Muscutt. It was 2 days before Christmas of 2019. I was back at Summerveld and felt that I really could dig myself out of the hole. I wanted to turn my life around. I really did."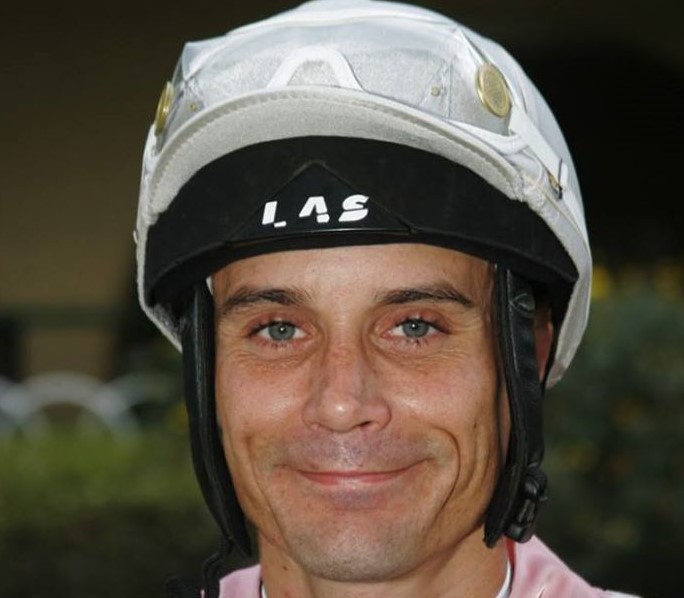 Deryl was introduced to Mike Shaw's Project Exodus, which offers realistic and accessible strategies to address substance dependence.
"Project Exodus has been a lifechanger for me. I have always been a Christian and the philosophy revolves around honesty and accepting God. If ever I am feeling down or feel the need, I can make the call. We are also online every evening between 19h00 and 20h00. Nobody is judging anybody. We all talk openly. I even lead discussions sometimes. They have literally changed my life," he adds enthusiastically.
Deryl says there have been so many people along his long road back and is reluctant to mention names, but cites leading owner Mike de Haast and his wife Laura as other leading lights in his recovery.
"I had a hip replacement over two years ago. I was in agony. Mike sponsored the operation as I didn't have medical aid. What do I say? The kindness and generosity on my journey back has been mind boggling."
Deryl lives on the De Haast-Viljoen farm 2km from Summerveld with Sigi Sauter and her Mom. He enjoys the short trip to work and back on his motorbike.
As we reported previously, for a man who has touched both sides of life's silver coin, Deryl is adamant that despite some mind-blowing blunders and gross errors of judgement in his 26 years in the saddle, he doesn't have self pity  – just serious regrets about the good people in the game that he has disappointed.
And he says he is now ready to return to the saddle and believes that it's never too late.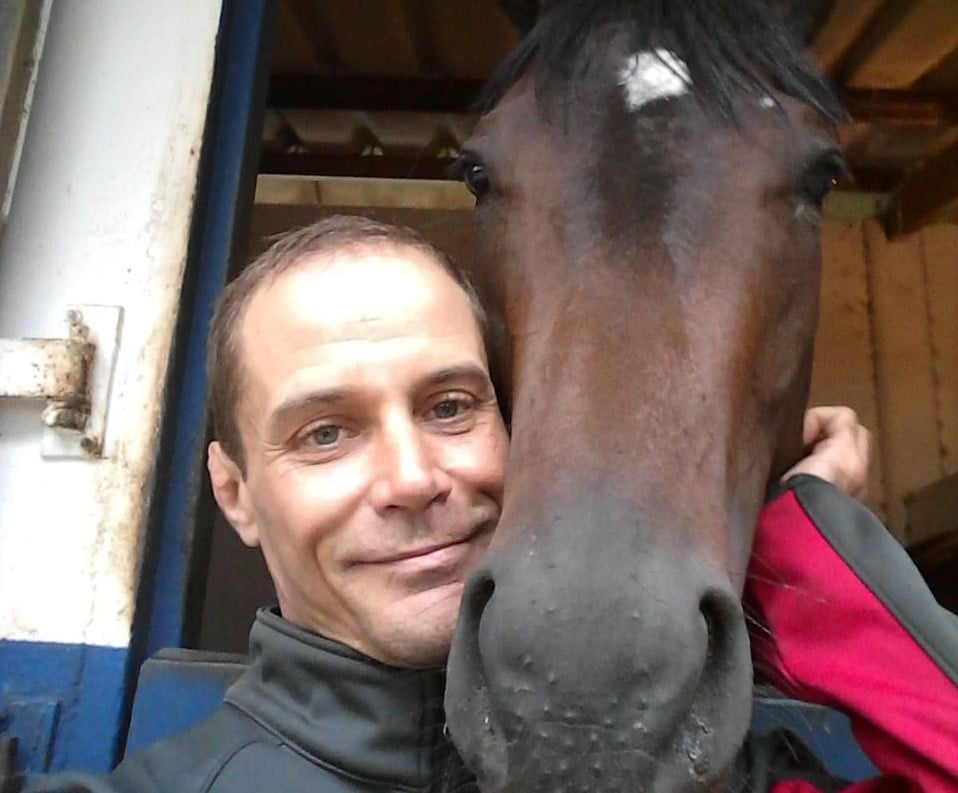 "I have lost so much in my life. The material things like homes, cars, boats are neither here nor there. But it's the family and friends, and those that haven't judged, but chosen to support me, that I want to show what I can do. And I owe this to myself, also!"
Deryl says he has worked hard to do as much work as possible in the mornings at as many yards as possible.
"The trainers have been supportive and encouraging. I have done my time off. I have fulfilled the requirements. I still provide the urine samples to the NHA, for example. It's part of my licence renewal. I need to show the folk that have supported and helped me through this that I wasn't a waste of time and a failure. I must have seven years left at least, and am determined to make this work and cannot wait to get back racing."
Project Exodus suggests that abstinence is not the goal, it's the beginning. Please read more on www.projectexodus.net. 
‹ Previous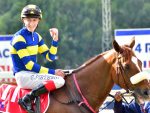 First Stakes Winner For Gabriell