With 5 Summer Cup titles – 3 of them consecutive – already jostling for space in his trophy cabinet and a 4-pronged arsenal for the 2016 Summer Cup, we chat to Geoff Woodruff about the possiblity of a Fabulous Fourth.
'The Guv' started his Summer Cup collection with El Picha in 1999 and followed up with another Argentinian-bred in Eventuail in 2002.  His current run kicked off in 2013, when he triumphed with Yorker, but in the style of the great maestro, Terrance Millard, also saddled second and third past the post with Master Sabina and Tellina and very nearly had the quartet as the gutsy Killua Castle mounted a huge run and finished a short head 5th.
Memory lane – 2013
Geoff recalls "It was a near perfect lead up for all the 4 horses.  We didn't have a particularly successful November Handicap day.  We'd had a bit of a virus and their bloods weren't quite right, plus we'd had a bit of skin disease which isn't a big deal, but I find it does affect performance.  Anyway, they were all just coming out of it at that meeting and Yorker finished 5th and Killua Castle ran 3rd.  At that stage we weren't sure Yorker stayed and there was a lot of conjecture whether to go for the Merchants or the Summer Cup.  Anton Marcus wasn't sure, but Derek – and credit to him – said 'it's the Summer Cup and you go there for the main race, not the Merchants.'  So Anton decided to ride him stone cold, like he doesn't stay."
"On the day, I was watching all my horses and they were all qute close in the running. You know your colours very well and I remember trying to look in 3 places at once.  I recall thinking 'this is promising' and hardly wanting to breathe – you just watch the screen and hope.  Robbie had been caught 3 deep on Master Sabina and had to run wide.  Anton got a dream run down the inside – it's what you call luck in the running and Yorker had it in buckets that day.  When they were over the line, I could see first, second and third and Killua was just pipped, but each and every one ran a great, great race.  Looking back on it, Yorker was very well handicapped for the race – so much so that Anton was a half over I think, which just shows you.  He went on and later on finished second in the Met and won the Horse Chestnut and Presidents Challenge at WFA.  I think if he'd stayed around for that year's July, the way it unfolded I think he'd have been a huge runner."
You hope for it but you never expect a result like that.  I think what made me most proud was when Terrance was straight on the phone from Cape Town to say 'well done, well done, I'm so proud of you'.  It made me feel so good to hear that from someone I've always looked up to and admired all my life.  It was almost surreal, but absolutely wonderful."
2014 – Louis The King
Next came Triple Crown champion, Louis The King.  "Louis'd got hurt in the July and it was a bit nip and tuck trying to get him ready.  He ran 3rd in the November handicap and I was pretty certain he was going to run a very big race in the Summer Cup.  You always went to the course with Louis knowing he was going to give you everything and I must be honest, we did fancy him to win.  We were joking afterwards with Akash Aucharuz (who was on the second placed Killua Castle).  He was so sad he hadn't won, but he'd been 100-1 in the betting and Piere was close to favourite.  I said, 'I think I might have had to wear a tin hat if you had won, they'd have thrown bricks at me!' but it was a great result.
2015 – Master Sabina
Last year the plaudits went the way of Master Sabina.  "If one can have a favourite feature race winner, that would be right up there," says Geoff.  Michael (de Broglio) was overseas, but he was in touch every single day.  Master Sabina is such a special horse to us – he's absolutely beautiful and has a wonderful temperament and we just love him.  Michael bred him and he's withstood adversity himself.  When Louis won the previous year, Master Sabina had to be scratched, but I think he'd have given Louis a very hard time.  He was SO well going into that race and then we saw the tendon that Tuesday – it was terrible.  So often a tendon means the end and one wonders 'do they ever come back from a tendon and make a complete recovery', but touch wood he has.  We caught it in its infancy when there was just a slight swelling, so there were no core lesions and it's healed very well.  I must say, it was far from ideal prep going into that race.  We felt we still had him a little fat – he's prone to being a bit overweight – but we knew his ability and I think it was only that that got him there.  It wasn't a great training feat on our part, the horse did it himself."
"I must be honest, I think this year he's in a much better place.  He's trimmer, fitter and he's jumping out of his skin.  He's 7 going on 2!  I think he must have the fittest groom in racing.  How Amos stays on his back while he bucks and performs I have no idea, but if he doesn't behave like that, I worry.  He's very very well and I would expect him to produce a good run this year.  Gavin is one of my favourite riders and knows him well.  We'll hope to settle him midfield.  If there is a good pace, you can come from further back, but we don't want to give him a mountain to climb in the straight."
Deo Juvente
"Deo Juvente was one of our pics from the CTS 1 that year. He was a little long in the back and he's not got a great action because of it, but he's very very fast.  He's won from 1400-1800m, he's finished a short head second in the Summer Cup and he's relatively lightly raced – I think he'll have his day.  He's a big strong horse and I think he'll carry weight.  He's also got a terrific character – he'll snap and lay his teeth and ears back at you, but if you go up to talk to him, he'll put his ears forward.  He's a funny horse, like one of those grumpy people that you get to know who turn out to be quite nice.  He's a really honest, reliable horse."
"Anton and I go way back to when I was still an apprentice to Ralph Rixon, so we know each other well.  Anton has ridden Deo Juvente before, but not in a big race.  The 8 draw is probably spot on for him – he can sit where he's drawn, not run wide and put in his run when he's ready.  It won't matter to him whether they go fast or slow – he gets 2000m well, but has got quite a good turn of foot."
"We ran him in the Spring Challenge just to get him going and he's stripped very fit and well for this race.  We've just taken the bloods and they're looking good.  All the pieces are falling into place."
Anthony Delpech on Master Switch
"Anthony has ridden Gr1 winners for me and we've had quite a bit of luck in features together.  Master Switch is a very good handicapper and his last win was beating Master Sabina.  He was more ready than Master Sabina at that stage, but probably needed to win that race to get in.  It didn't come as a surprise that he won – I rate him and think he's a very good 2000m horse and he loves the Turffontein standside track.  The last time he ran over 2000m on the standside track, he won by 4 lengths, so he's very good and with the weight he's got, I think he'll be competitive.  He's a Jet Master and he's 5 now, he's relatively lightly raced and has matured into what a Jet Master should mature into, so he's in the prime of his career.  Whether he's good enough or not, we'll find out.  He's drawn wider out, so Anthony will have to look for the best position he can.  We don't want him running handy as he doesn't run that way, but I'll leave it with Anthony – he'll know what to do."
Master 'n Commander
"Alec Forbes is riding Master 'n Commander.  I don't think Alec has ever ridden for me, but I like him and I like his horsemanship – he's a very good lightweight rider and has good experience.  He's one of the under the radar jockeys, but if you watch him ride, he's very good."
"Master 'n Commander flopped badly in the Victory Moon, but it was a race that just didn't go for him at all.  We did quite fancy him, but he got trapped 3 wide and got exposed at the front of the field in a slow run race and that wasn't ever going to suit him.  I knew after they'd gone 2 furlongs this wasn't going to work and it didn't, so he faded rather tamely," he says philosophically.
"He's another little horse that has got to be ridden for cover, he's got to sit off the pace and once again, I think Alec will know what to do.  I will tell him how I think the horse likes to run and leave the race to Alec.  I'm not on their backs when they leave the stalls and very rarely has a race unfolded exactly as you think, so I don't like to tie jockeys down to rigid instructions.  Whether it's fast or slow, they've just got to try and ride the horse according to the style they prefer.  I'm very pleased with the help I've got from the saddle this year."
Four in a row?
 

And perhaps even a double for Master Sabina?

"Look, I'd be lying if I said I wasn't thinking about it, but the law of averages has got to be against us.  I'm trying to think of it as just another Summer Cup and we've just got to keep our heads down, do our work and get the horses into the race in the best possible condition we can have them.  We'll have to leave the rest to Lady Luck.  After all, racing is all about luck and one could say we've had quite a lot of extra luck the last few years."

As they say, he who dares…
‹ Previous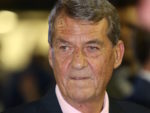 Neil Bruss