Dainfern College graduate Ryan Munger has made a flying start to the new season at the top of the SA Champion Apprentice Jockey log. He has ridden more than double the amount of winners of his nearest rival and looks set for a bright future in the saddle.
With a 'few distinctions' on his matric certificate and regional colours for cricket, he has shown early that he has both the innate temperament, strength of mind and natural athletic ability to set the world alight in one of the toughest professions on earth
What is your name and age
Ryan Munger and I am 19 years old
Do you have a nick name?
I don't have one that I am aware of but most people call me by my surname
How long have you been riding?
I started my apprenticeship in 2011
When do you sign your papers and come out of your apprenticeship?
I will be out my time at the end of 2015
Do you still enjoy a weight claim?
At the moment I claim 1.5kgs
Who is the toughest senior jockey to bump heads with in a tight finish in your experience?
There are a couple of those! I'd have to say S'manga Khumalo. There have been a few instances where I've found myself finishing second to him.
Describe Ryan Munger in a few words
I'm very placid and a generally positive person.
I enjoy all sport as well as keeping up to date with the latest news around the world.
What you see is what you get, I'd like to think.
When not riding and working, what is your relaxation option?
I enjoy a good game of golf when I get the chance.
I also don't mind a day catching up watching the weekend's cricket, rugby and English premier league.
I often find myself watching racing as that's my passion
You are getting rave reviews about your riding ability. Does it ever feel like the attention is going to your head?
No not really – I just try and take it as a compliment and a positive encouragement and move on. I believe I am only as good as my last ride and know that I must focus on achieving my goals.
All I can do is try my best – however confidence is obviously an important trait
Tell us about your upbringing and schooling .
I am blessed for the kickstart of my solid upbringing and very grateful for everything my parents have done for me to make me the person I am today.
I attended a private school called Dainfern College before joining the South African Jockeys Academy in grade 10.
I am proud to say that I was quite a good cricketer too and made it all the way up the ranks to play regional cricket.
Were you a star student at school?
I did fairly well in school and managed a few distinctions in my matric finals.
I wouldn't say I was a star student exactly, but when it was time to work I did and got good results
Do you hail from a racing family?
Yes – jockey Stuart Randolph is my mother's brother . That is, he is my uncle.
What triggered your move to become a jockey?
Having an uncle as a jockey was naturally a huge influence.
From a young age I always wanted to be a sportsman and having the right physique and physical atibutes for a jockey, I gave it a shot and never looked back.
And I enjoy competition and love winning!
Did you slot in smoothly or did you take time to adapt to the rigours of the SA Jockey Academy?
It took some time to adapt to the hard work , early mornings and rigorous lifestyle, but once I got into a routine and made friends I really enjoyed it.
Where are you based now and who coaches you?
I am now based in Johannesburg and my riding master is Gary Waterston.
Who do you ride most of your work for?
I try and ride work for everybody and show my face around as much as possible.
Are you attached to a stable?
Yes I am.
On the Highveld Mr Dominic Zaki has provided me with most of my support since my move to Johannesburg and I am loyal to him.
In Kimberley Mr Human is a big supporter of mine. I do try and accept rides wherever I can though, as the more riding for me the better.
Who is the best horse you have ridden?
By far, it would be Mr Zaki's Precursor.
Tell us about a high and a low of your short career so far.
I suppose the high that comes to mind is riding my first treble. It was a great achievement for me.
The low would have to be breaking my leg in my 2nd year. That set me back quite badly.
Who was your first winner and describe the moment as you recall it.
It was on a filly called Nordic Lass for Mr Dennis Drier.
The moment is frankly indescribable! To this day I can still remember the race vividly and the hair on the back of my neck still rises when I think about how I crossed the line in front for the first time.
Turf or sand – what is your preference and why?
I prefer racing on the turf. It's much more forgiving as you can win from anywhere.
On the sand it's very difficult to make up ground from behind and the kick back is horrible.
You travel to Kimberley on Mondays. How does the Flamingo Park track compare to the Vaal?
It's very different.
It's a much lighter and faster track that's not forgiving.
I have seen a few fancied horses from Gauteng raid there and often they just can't adapt to the track.
Do you feel jockeys market themselves properly and do you have a sponsor?
I feel some guys have got the hang of it.
I am in the process of negotiating a sponsor and hopefully in the not too distant future, everything will be finalized
What are your goals in the short term?
To be champion apprentice for the 2014/2015 season and win a feature race in the upcoming Gauteng season.
‹ Previous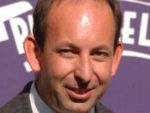 Corne Spies