There is plenty to be positive about investing in horseracing in South Africa, says a leading international bloodstock consultant who will be attending this week's Cape Premier Yearling Sale.
Call him clever. Call him astute. Call him lucky. The vastly experienced Lars Kelp has made a flying start to his association with racing in this country and has proven himself to have a deadly eye for a good horse.
"What I paid for Varlo,  I would have paid for a donkey in Europe," he said matter of factly after his Dean Kannemeyer-trained colt had won the Need For Speed Sprint a few weeks ago.
Kelp also enjoyed what he called one of his proudest moments when his Greys Inn filly Peach Delight won the final race on L'Ormarins Queen's Plate day a fortnight ago.
"Having a winner on a big day anywhere in the world is a highlight for any owner. It was a special moment at Kenilworth that I will cherish," he says.
Luck
Kelp has purchased eight horses since attending his first breeze-up sale last year. If they have run they have earned.
He has been a lucky owner by any standards.
"Yes and no," he laughs.
"Nobody talks about my world record for bad luck with ready to run race draws! Our Kahal filly Kosava, who is with Mike De Kock won first time out and then ran unplaced in the Emperors Palace Ready To Run Cup after pulling a wide draw. Then I went to the beautiful Lanzerac Hotel and drew 16 for their Ready To Run Stakes for my poor Varlo. Thank heavens he made amends next time by winning!"
Why South Africa?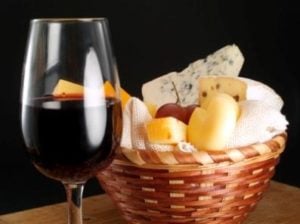 "This is a beautiful country and there is great quality and value here. This is a real land of opportunity as I see it. Consider the cost of keeping a horse in many other places. Try 60 euros per day in Europe- or 2000 euros per month. In Scandinavia it costs in the region of ZAR 30 000 per month to keep a horse. Overall in Europe I reckon France, besides its excellent food and wine, is the best place to race based on the cost-stake ratio."
He says he is well aware of the export protocols and restrictions affecting South African horseracing, but says he doesn't believe that can last forever.
"Contrary to what many people may say or think, you have a great product in this country and the sport is very professional. You have top jockeys, trainers and breeders. What about a possible link up with say a market like China? Can that be more than five or ten years away?"
How will he be approaching the CPYS?
"We can all open the catalogue and pick the likely top ten. But the simple trick is finding the best horse you can buy for the money that you have."
Lars says he works from the physical specimen and then 'gears up the catalogue page' within the confines of his budget.
"In the highly charged sales environment it is easy to get carried away. It requires great discipline when you feel that the Gr1 winner is walking around that ring and you are just a few thousand rands away from buying him."
Who Is Lars Kelp?
Few men boast Lars Kelp's diverse spectrum of experience.
The 50 year old Daniel Craig lookalike grew up near Copenhagen, the son of a trainer, from a long line of racehorse trainers.
Lars had his Dad's blessing to dump his school text-books and leave school. He became a champion apprentice jockey when most kids of his age were more interested in other boys and girls and going to movies.
"I loved horses and believe I had the right competitive attitude required to make it. Sadly my weight got the better of me by the age of 20 and I had to hand my licence in. That was a real blow as I had major ambitions," he laughs.
The former champion Scandinavian flat and National Hunt rider also rode for Martin Pipe at Cheltenham and Aintree , where he managed an eleventh place in the Grand National.
His riding extended to international stints in America, Australia, Brazil and Hong Kong, before the weight bogey overpowered him.
He also worked for top US trainers John Kimmel, Kay Jensen, Frank Whitley and Todd Pletcher, and for Charles Milbank in Chantilly.
Trained For Two Decades
He held a trainer's licence for twenty years and trained numerous top-rated horses, such as Glenlivet, in Scandinavia and Germany.
He is also an acknowledged  specialist in hoof treatment and chiropractice, a skill learned from world expert Ian McKinley.
"You can imagine I have an opinion when I don't believe somebody is doing things correctly," he said half-seriously.
Lars became a full-time bloodstock agent in 2008 and has already purchased Group 3 and Listed winners.
His best buy to date must be the Dante Stakes winner Libertarian for Elaine and Karl Burke, who Lars bought for 40 000 pounds and who won the Gr3 Dante Stakes, before flying up for second behind Ruler Of The World in the 2013 Epsom Derby under William Buick.
"William was born in Norway, so there is a sentimental association that we enjoyed. Only a few more strides. We have watched the dvd a few times over!"
Lessons In Life
Thirty six years of hands-on experience and a life dedicated to his passion for horseracing have taught Lars Kelp a few things.
Pragmatism, financial prudency and straight talking are three of them. That is why he starts by choosing his trainers and the people he does business with carefully.
"An owner doesn't want the wool pulled over his eyes and mutual respect and honesty between himself and his trainer are vital," he suggests.
"If I feel my horse warrants a change of scenery or different training methods, then I want to be able to pick up the phone and tell the trainer without any guilt and side-shows," he says.
"That is why I enjoy Mike De Jock and Dean Kannemeyer.They are professional and straightforward men."
Impressions
We spoke to Kelp just after he had returned from taking a few clients to the Milnerton training centre to look at horses.
We asked what sort of impression the centre creates for overseas visitors after the glamour and beauty of Kenilworth Racecourse on L'Ormarins Queen's Plate day.
"All roads lead to Rome! Believe me – racehorses can be trained in many places.  Milnerton is not pretty and reminds me of East Germany. But people can see for themselves what is produced in training on those heavy tracks.  And the results speak for themselves, don't they?  Both Dean Kannemeyer and Joey Ramsden have trained many Gr1 winners from that centre."
‹ Previous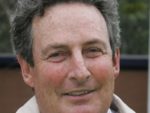 James Goodman