The Erasmus name is steeped in horseracing and LEON ERASMUS (53) has flown the flag high since obtaining his trainer's licence in 1990. He has averaged just over 50 winners per season for quite some time and believes that his total career winners have exceeded the magical 1000 mark. Being based on his farm, near Vereeniging with his 86 horses, allows Leon to give extra attention to his thoroughbreds. He rates his loyal team as possibly being the best in the land in terms of hard work and dedication and the yard reaps the rewards thereof, with continued success. Last season the Leon Erasmus stable turned out 62 winners which placed them 14th on the National Trainer's Log. Leon has high hopes for his son of Bezrin, JIMMI CHOO, who has won 3 out of his 7 starts, including a victory in the Listed Storm Bird Stakes. The gelding has quickly developed a high merit rating and will no doubt be aimed at feature races on the Highveld in the coming months. We will be following the Leon Erasmus stable with keen anticipation in the new season.
What is your name? Leon Johannes Erasmus.
What is your star sign and birthdate? I was born on 25 April 1960 which makes me a bull (TAURUS), a "blue bull"!
Where were you born and where did you grow up? I was born and raised in Randfontein.
Where do you live? On my farm, near Vereeniging.
Tell us about your family? My wife is Marie. We have 3 children. David (32), Johan (26) and Tharien (22).
Do you have a 'nickname'? My nickname is "Loon".
Favourite food? I love FOOD.
Favourite drink? My favourite drink is coke and I also drink a mix of black and rooibos tea.
Favourite music? I love pop and country music.
Favourite sport? I love watching rugby and boxing.
Who is your favourite author? I am not big on reading except for the Bible and Computaform.
Which is the characteristic about yourself that you like most? I think my best characteristic is honesty. Loyalty is also important to me. I am a hard worker and I believe you must work for what you want. I am not a complicated person-what you see is what you get.
Which characteristic about yourself do you like the least? This may not be a bad thing but I hate crowded places.
Is there anything the public don't know about Leon Erasmus that they would be interested to know?  Probably the fact that I don't like crowded places.
Are you interested in soccer? Not really. Apart from boxing and rugby my interests all lie with horses and racing.
Favourite holiday destination? Any place in the 'bosveld' is a favourite holiday destination for me but we often go to Natal for a holiday as the kids love the sea.
Where did you go to school? Randfontein High School but I hated school. Often when I was supposed to go to school I would walk straight past the school gates and go to the stables. In those days trainers T. L. Steyn and Nic Claassen would allow me to work in their stables.
What sort of student were you and what did you really enjoy studying? As can be seen I was not a good student.
What tertiary education did you attain? After school I went to college and attained my NTC3 and thereafter went to the army for two years.
Tell us about your background and how you became involved in horseracing? I was born into a racing family. My father was the best horseman I will ever know and everything I know about horses I learnt from him.
When did you take out your trainers licence? I had become a diesel mechanic and after about 10 years a man named Ray Botha approached me and asked me to become a private trainer for him. I was given my trainers licence in 1990. My first winner was Abstracter in Bloemfontein. I was so excited that I ran through a glass door to lead him in which I did with a huge lump on my forehead. Good horses that I trained then included Never Give Up, Dancing Blues and Correspond.
Where are your stables? On my farm, near Vereeniging.
How many horses do you have right now? 86.
Tell us about the team which assists you in your yard? In my opinion the team I have is the best there is around. My workers are experienced, dedicated and are all hard workers. My right hand man is David. He has been with me for more than 20 years. Most of my team have been with me for more than 20 years. That is the reason we can offer potential clients honesty, loyalty, consistency and a team who know what they are doing.
Tell us what the farm has to offer? On the farm I have a very soft 2000m sand track and a 1400m grass track. I have starting stalls. 'Mad' horses quickly calm down and become sweethearts in the loving and calm atmosphere on the farm. I am planning to put in a swimming pool in the near future.
You have a successful relationship with Sherman Brown. Is he your stable jockey?  Sherman is our number one stable jockey. Hennie Greyling recently joined the yard. I must say that they are not only our stable jockeys but they are also our very good friends. Sherman is like family to me. A more sincere and honest jockey than Sherman will be hard to find.
JIMMI CHOO looks to be a very decent sort in the making. Tell us how you acquired him and tell us about his owners? Jimmi Choo was bought at the KZN sale. He is owned by Johan Botha who is a passionate horse owner who loves the game very much. He is well known for his happy and lengthy interviews when his horses win.
What are your future plans for him and what do you think his maximum trip will be?  Jimmi Choo's racing future is in the hands of the handicapper. Right now he can only run in feature races. I guess this is what happens to all good horses. I think Jimmi Choo can go up to 1 400m.
How highly do you rate him and would you say he has a big feature win in him? He has great potential and we will take it race by race.
Which other horses do you think could do well for you? King Scott has ability but must learn to jump. Stavinsky and Power Jet have ability while Wellesley will soon be running again and I have high hopes for him. I have two unraced Mogok fillies which I like very much.
Training racehorses is becoming more scientific by the year. How do you manage to keep up with all the advances being made? I talk to as many knowledgeable trainers as possible and read all the literature on the subject that I can.
It is very noticeable that trainers are using treadmills, hot walkers and swimming pools to get the best from their horses. Do you have any of these mod cons? I will soon have a swimming pool.
A hot topic amongst the racing fraternity is the feeding of horses. Have you changed your feed and method's in recent times? Feed is a big part of winning races. I have been feeding the same food for years now and I get the best quality that I can. I buy directly from the farmers, in bulk, to keep the cost down.
Which do you consider to be the best horse you have trained? That is a tough question but I would single out Never Give Up who won 4 out of 4 for me before being sold on. Virtuosity was a horse I rated very high but I believe the handicapper rated him too high and destroyed his future.
Your recent venture to KZN very nearly brought you a nice feature win. Do you think you will be raiding more frequently in the future?  If I have the horse, or horses, to raid, I certainly will.
With the cost of training becoming really expensive do you have any ideas as to how to keep the costs down? I buy feed directly from the famers and I transport my own horses. Training from my farm, ensures I don't have the extra cost of renting boxes. This all helps to keep the costs down.
Do you have, or intend having, a website to keep your patrons, and prospective patrons, up to date with what goes in your stable? I believe that word of mouth carries a great deal of weight.
What would you say are the advantages of having a horse in the Leon Erasmus yard? Honesty, loyalty and an experienced and dedicated team watching over the horses.
What are your short term plans for your yard? I aim to win as many races as possible, especially feature races.
What are your long term plans for the stable? Obviously I would like to win one of the main feature events in the country such as the July or Met.
How many races have you won in total? I have not kept count but I have consistently won 50 or more races a year which means that the total is in excess of 1000.
How many feature races have you won? Not sure of the figure but I have won more than 10.
Which feature races must you still win to complete your CV? Luckily I have won quite a few but, of course, the aim is to win one of the 'big ones'.
You are a professional trainer and make your living by it but what else keeps you passionate about being a trainer? The desire to find that champion horse.
Did you watch the two great horses, Frankel and Black Caviar, easily beating their opposition? Yes! What phenomenal horses!
Do think the general public were inspired by watching horses like them in action? No one could watch them and not be inspired. Unfortunately, they are few and far between.
After being involved in racing for a good number of years have you any suggestions as to how to get more people to come and watch racing live at the race tracks? I would say that it is very important to make people as comfortable and as happy as possible once they get to the racecourse.
When buying horses, either young or old, do you pick them yourself or do you have 'experts' helping you? I like to spend as much time as possible at the sales looking for the best babies.
Which of the current South African stallions really excite you? I like Captain Al, Spanish Harlem, Western Winter and Silvano.
With trainers and owners looking all over the world for top horses do you have any plans to go overseas to buy? From the results I have seen I think buying South African breds is probably more profitable than going all the way overseas to buy horses.
Which of your horses have you earmarked for the August Stakes and the Emerald Cup? Depending on the draws they get, I am hoping to run Nice Stride, Power Jet and Stavinsky.
Which horses do you have high hopes for during the Gauteng Summer Season?  My main hopes are Power Jet, Stavinsky, Jimmi Choo and Go Indigo.
Do you ever have a bet on a horse or is your enjoyment limited to training the winners?  I occasionally have R10 each way on a horse, just for fun, but the stable is not a punting stable and I don't have any big punters as patrons. I think the quickest way to go down, as a trainer, is to be involved in punting.
Do you ever have a braai or special day with all your patrons in order to foster a feeling of togetherness amongst all your patrons? Yes I do. I am sure that when many of my owners get together for a braai it is a good bonding experience. We are all in it together.
Does the old maxim, "Behind every successful man is an equally successful woman," apply to Leon Erasmus? "Yes Sir"!!! Add the wonderful kids, owners and a great team of workers with THE LORD above leading us, because we cannot do it without HIM.
‹ Previous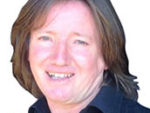 David Nieuwenhuizen