In 1993 at the tender age of 23, Anton Marcus steered Dancing Duel to the first of the champion jockey's five Durban July victories.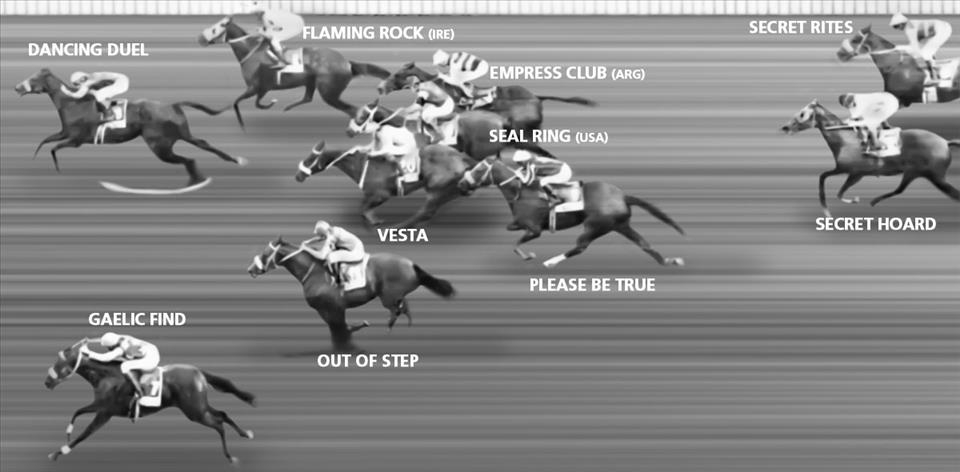 Thirty years later, the champion, some labelled 'Superman', was the mentor behind 24 year old Soweto-born Kabelo Matsunyane, who was celebrating a defining moment in his own fledgeling career, as he rode Winchester Mansion to victory in the Hollywoodbets Durban July on Saturday.
The Durban July has a mystique all of its own.
And a knack of scripting fairytales and some will say, after Saturday, certainly, it's own share of drama.
None less so than the story of the talented Winning Form-sponsored rider who has emerged from a tough upbringing on the streets of a township that grew from the shantytowns and slums that sprung up in the dark days of the migration of labour into the urban zones of our beautiful country.
The middle child in a family of five, the extremely polite Kabelo moved to the Vaal at the age of 13 with his parents, and older sister and younger brother. Mom and Dad kept the wolf from the door and traded in clothing, but never enjoyed the comfort blanket of formal employment.
Kabelo proudly tells that he supports his family today as a nominal token of appreciation to model rock-solid parents,  who never had much, but gave him and his siblings the very best that they could.
"I could never repay my debt to my family. They and my girlfriend are my biggest supporters. They have embraced me during my lows, and cheered for me at my best," he adds emotionally.
Fobbing off our plaudits, the modest Kabelo, extraordinarily in just his second season as a fully-fledged jockey, tells the Sporting Post that Saturday was only the beginning and this week it's back to the bread-and-butter racing that keeps the wheels turning.
Tagged 'The Magician' because of his preference of wearing white gloves, Kabelo muses that life is probably a combination of a lot of luck, timing and opportunity.
"Mr Brett Crawford's son James liked what he saw in me, and the turning point, in hindsight, was him giving me the opportunities at their Gauteng satellite yard.
That was a year ago. Today I am on cloud nine with my maiden Gr1 success and my first Hollywoodbets Durban July trophy in my hand.
That is at an age where so many across South Africa haven't even been given the opportunity to secure even a basic job! I need to digest it all still. God is good and he has been very kind to me," he adds.
Asked to tell us about the build-up to his life-changing strike on Saturday, Kabelo says it started to gain intensity in the week when he took some valuable wise counsel from five-times winning Durban July champion Anton Marcus, one of the great South African riders of the modern era.
"Anton Marcus is one of the world's greatest riders and I am very privileged to have been able to draw on all of his wisdom and experience.
He told me that the first thing is to treat the July like any ordinary race. He said that I mustn't let the occasion get to me. Also that before I get a leg up on my mount, that I had to breathe deep and become one with my horse.
I also meditated for a short time in the parade ring. I shut out the noise out and followed his instructions to the letter!
I could go into great detail about his valuable tutorial and psychological briefing and would like to thank Anton Marcus who basically rode my mental race with me in the days prior to the race."
Asked to talk us through the actual final stages, Kabelo says that he kept feeling that the lion-hearted Winchester Mansion had plenty in reserve.  
"I was quite surprised when Mr Strydom flew past us on See It Again. I thought the great jockey, who we all look up to with enormous admiration, either had plenty in hand, or may even have gone a bit early. But with the Marcus magic in my head, I didn't panic. I knew my mount has the guts and courage, and he still had something in reserve. His one ear tweaked back too – he was really not into getting beaten by a younger champ!"
Kabelo says that Winchester Mansion also has a tendency to lug in.
"So when we drew alongside See It Again I knew that Mr Roberts' horse was my mount's guide, and that my horse would thus not be looking to drift towards the rail. I also placed my crop in my left hand.
When See It Again bumped us, I then sort of knew he was in trouble. A million thoughts – 'Out Of This World' thoughts you might say – passed through my mind as we hit the line. This wasn't real. Right now as I speak to you many days later, it's still feels fuzzy and surreal!" he laughs.
Kabelo, who is resident in Oakdene in the South of Joburg, goes on to say that the victory was made more special as it was a first Durban July trophy moment for Brett Crawford and his terrific team, as well as for owner and breeder Gaynor Rupert and her Drakenstein big-hitters.
"I have so many people to thank in my journey to Saturday 1 July 2023.  The Crawford team.
Mrs. Rupert and her professional team. My sponsor's Winning Form. Hollywoodbets for putting on such a great show. Then my parents, my girlfriend, and further back to the people that gave me the chance when the press didn't call me, as you have done today:
Mr. Clinton Binda
Mr. Paul Matchett
Mr. Stuart Pettigrew
Mr. Mike de Kock
Mr. Sean Tarry
Mr. Garth Puller
Mr. James Maree
All the owners who buy the horses and pay the bills.
The SA Jockey Academy gave me the technical grounding to live my dream and earn a living from a dream profession.
This is sounding like an Oscar acceptance speech! But what about the horse and the groom?
Behind the bright lights, it's a tough thankless job done by so many people who never get their pictures or stories in the newspapers or the attention that I am getting right now," he added with a lilt in his voice.
Earlier in the afternoon, Kabelo booted Crimson King home for trainer Brett Crawford in the 'consolation July', the Gr3 SplashOut 2200. This was his 100th winner of the season!
Winchester Mansion's sensational victory comes five years after the then greenhorn Kabelo's first winning ride on the 18-1 Craig Mayhew-trained Heywot at the Vaal in June 2018.
It was only his sixth ride under the rules, but it was a watershed in the young man's career.
Watch the reply here:
Asked where to now, Kabelo says that when the legend Garth Puller shook his hand after the race on Saturday, he gave him some sage advice.
"Mr Puller said that I must keep my head down and keep up the hard work. I intend to do exactly that and step up my game further. Wasting this once-in-a-lifetime opportunity is not what I am going to do." 
All the emotions of the post-race:
‹ Previous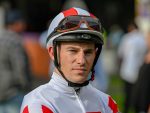 Craig's Ready For Take-Off