Champion Legal Eagle only shed his maiden in March and still went on to become one of the leading 3yo's of his generation.
A man who spends plenty of time assessing the strength of his opposition, Dean Kannemeyer feels that we shouldn't be jumping in too early to pass judgement on the vintage of our current classic crop.
"It's early days in the overall scheme of the season and when we get a few of these early left field results and they are seemingly beating each other often in the various centres, we tend to label it an average crop. That said, reflecting back on some of my really smart Guineas winners, I don't believe  that this is the strongest bunch we have ever seen," says the man who has been to the Cape Guineas winning well eight times – three as assistant to his late Dad, and five for his own account in seven glorious years between 2005 and 2012.
We asked him what kind of equine athlete it takes to win the Guineas.
"Let me say that no ordinary horse ever wins the Guineas. If one looks back over the years, you know that if you have a Cape Guineas winner then you have something to look forward to. In the old days the Guineas was run on the Milnerton near bend. So it was a 600m back straight, 400m around the turn and then the longest ever 600m for any jockey up that straight – usually into the bared teeth of a howling south-easter. It required a mix of speed and stamina – the classic combination for any serious racehorse. Good gate-speed and a decent jockey, who understood the conditions, were also valuable weapons of war. I don't feel those basic requirements have changed dramatically since the race was switched to Kenilworth 27 odd years back" he adds.
On Saturday Dean saddles the Vercingetorix gelding African Warrior, a Gr2 winner raced by the yard's enthusiastic owner syndicate.
The hardy bay gelding, described by Dean as a bit of a 'tough guy for his size', was bred by Boland Stud and was purchased for just R100 000 at the KZN Yearling Sale.
He is out of the one-time winning Jet Master mare, Allez Afrique. Dean feels that with his style of racing and on breeding, he will stay the mile.
"I'm not blowing my own trumpet, but I feel I placed him well in his 2yo season. Everything went according to plan and we got the optimum out of him without overracing him or extending him too much. His first run as a 3yo in the Matchem was an excellent effort in that company at the weights. He was only 2,25 lengths off One World – and we saw what a gutsy performance the latter put in on Saturday in the Green Point Stakes."
But the Gr2 Concorde Cup was not a memorable race and it was to be the first time the Vercingetorix gelding didn't earn.
He failed to show his customary kick and was subsequently found to have strained a hindquarter muscle and is now back on track.
"We treated him and I gave him a few days off work. He was given a blow out on the cinders over the past weekend and stretched out nicely. He is very well and while it won't be easy, I feel he has some work to do match them, he could prove me wrong as he is a really genuine and honest sort – a real toughy and he has a turn of foot second to none."
Dean runs his Milnerton base as his HQ with a powerful yard at Summerveld. He feels that it was one of the best strategic decisions he has made to open in KZN four years ago.
While David Lilley has been a lifetime assistant in the Kannemeyer Milnerton yard, the departure of Barbara Kennedy from Dean's Summerveld base has seen the appointment of the vastly experienced Nicolette Roscoe.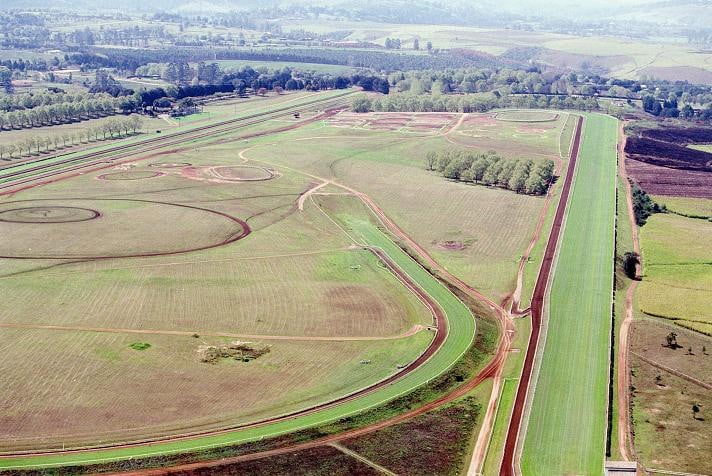 The closure of Alistair Gordon's yard, where Nicolette worked for 20 years, created the opportunity. A show-jumper in her high school years, Nicolette worked for the late Maureen Baitz on her spelling farm at Summerveld after school. She then joined Johnny Dawson, where she learnt the basics before moving on to Alistair Gordon.
"For years we were told by top people in the game that we could never produce the same results out of Summerveld as we did for forty years of coming up from the Cape and being based at Clairwood. In my first year at Summerveld we saddled the July winner and I have sent out plenty to win on the polytrack. It's an asset to KZN racing – some people don't see it like that, I hear. Wasn't Arc winner Enable given a prep run on the all-weather track by John Gosden? I think it's a mindset – the polytrack has saved many KZN meetings that would have been lost. I also feel it is vital to give my owners the opportunity to optimise their earnings opportunities for all grades of horses. In KZN the stakes are substantially healthier and the diversity of opportunity is there. It's a national business structure that works well for us- and, very importantly, for our customers," he added.
Dean says that Summerveld is a 'paradise' to train horses:
"I am not knocking Milnerton as it has been my home forever, but Summerveld affords the trainer a host of options and allows us to fit the need of the individual and apply the solution. So one can get horses fit and ready to win straight off a rest, rather than racing them towards attaining fitness. Anybody who trains out of Milnerton has to beg and borrow to get a grass gallop some days and it is not always convenient. Guys who train out of Milnerton could train horses anywhere in the world. And winter does not make it any easier,believe me," he laughed.
DKR'S Guineas Honour Roll
2005 – Rabiya (Gerrit Schlechter for Fieldspring Racing)
2006 – Express Way (Karl Neisius for Mary Slack)
2008 – Le Drakkar (MJ Byleveld for Est. Late Mrs J Jaffee and Fieldspring Racing)
2009 – Noordhoek Flyer (Karl Neisius for Lady Christine Laidlaw)
2012 – Capetown Noir (Karl Neisius for Lady Christine Laidlaw)
‹ Previous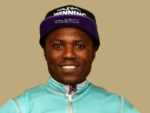 Married With Children – And Winning!