A thrilling feature winner on Sunday and a cracking treble on Monday.

Summerveld veteran Garth Puller is pleased with the form of his string. But the multiple champion's joy has been tempered with deep concerns about daily governance issues in the sport. Like outrageous 14 day suspensions for dangerous riding offences.
In his 55th year of racing, Hollywoodbets-sponsored Garth Puller turns 70 in the spring and still works a 15 hour day, seven days a week.
He clarified a comment from a Sporting Post reader recently, who suggested Mr Puller was a Natalian, rather than a Capetonian.
"I was born at Addington Hospital in 1951. We lived in Woodlands. We had no money. My Dad was a barber. He suffered two clots to his heart and died when I was ten years old. My brother Chris was just two months old when Dad passed. My Mom took us four kids and went back to Cape Town, where she was born. We stayed on a  farm in Philippi. Wally Benjamin got me into the horses and riding. But you know my history by now and this is a story on its own," he laughed.
The 6yo Ishnana's dashing victory in the Listed In Full Flight Handicap at Hollywoodbets Scottsville on Sunday saw Garth enjoy the distinction of being the first KZN trainer to halt the Cape rout and win a 2021 SA Champions Season feature.
The Al Miqdaam galloper is raced by Thabo Mhlongo and longstanding KZN Breeder Robert Smith.
Ishnana was named after a combination of Mhlongo's children's names, Ishmael and Nana.
Garth says the ride by Athandiwe Mgudlwa was the dealmaker, for a horse who is a specialist ride.
"When we give instructions to a rider to drop a horse in and get some cover, it doesn't mean sitting four lengths off the pace. That just means you are four lengths off the pace. Getting cover means getting cover. If you are off the pace but fighting your mount, whose head is alongside the horse in front's hindquarter, that is burning valuable fuel. I said to Thandi (Mgudlwa) that he must position Ishnana's head behind the horse in front's tail. And he must just wait and wait and wait. The gaps will open. And they did. A perfect ride for this horse!" as he confirms that he intends trying the gelding over 1400m.
Garth adds that confidence and support from the trainer is vital to a jockey getting the best out of his mount.
"I stressed to Thandi that he must not panic. I said I wouldn't hold it against him as long as he sat behind a horse and waited till absolutely the last moment. That gave him the encouragement to focus on the instructions rather than the potential repercussions of doing something wrong. And he got the best out of his mount."
Ishnana's victory was even more special on the sentimentality front as Garth rode his dam Bird Strike for breeder-owner Robert Smith.
"I finished second on Bird Strike. I told Mr Smith that if I had ridden her the way I wanted to rather than listen to his instructions, she would have won! Just shows you – trainers aren't always right!"
Garth also pointed out that the Smith crimson and gold silks worn by Ishnana are an antique button-up version, and were originally carried by runner of the breeder's late Aunt Joyce Tatham. She was a leading owner and breeder in KZN for many years.
The Puller stable's treble on Monday at Hollywoodbets included a double by reigning SA Champion Apprentice Luke Ferraris, now a fully fledged jockey, and a winner for Eric Ngwane.
Garth was particularly pleased for Ngwane, whom he mentored from a young age as an apprentice.
Ngwane has only ridden 3 winners this season at a modest strike-rate.
"Eric works hard and really needed the win to lift his confidence. He is a talented rider who just needs the chances. And let's face it, all jockeys are really only as good as the opportunities they get," he says.
On the subject of dangerous and reckless race-riding, Garth gets emotional and animated.
"Forty years ago Chief Stipe Jock Sproule would call the Durban July jockeys in before the race. He'd read us the riot act, demanding we do things properly and ride safely in the interests of clean racing. Like not rushing round the field to overcome a wide draw and then easing the pace, as an example. That's a Stipe who was lecturing the country's top riders. We had respect for authority – maybe it was even fear – but we listened and left the boardroom quivering in our boots!"
Garth recalled that he got two months suspension for his ride when Gatecrasher crossed Distinctly in the 1975 Durban July. He was relegated to third.
"Now there is an instance where the horse had a known quirk of going left. I rode for my life and never looked for trouble. I got two months – that for my first offence of that nature in nine years of riding. Yet two recent Gr1 interference cases saw the jockeys get 14 days. Look at the records. It's a joke – just not a funny one – when you are doing that at Gr1 level and then going off on a two week holiday!"
The veteran says that unless penalties are reviewed urgently, our racing's image will continue to falter.
"Anywhere else in the world, the incident in the Premier's Champions Challenge would see the rider gone for three months – maybe longer. And what do the international guys think when they look at the way we are handling these important aspects with a simple rap across the knuckles? The image of our game suffers. It impacts across the board. But what about the even more important aspect of safety of horse and rider? Does somebody have to die – or do we need a major accident to wake the authorities up?"
As an example to the younger jockeys, and for the sake of the South African racing industry, he urged the NHRA to take a stand on interference and dangerous riding.
"The Jockey Club needs to stand up and be counted. The only way they can do that is ensure the 'time fits the crime'. Instead they introduce rules like no longer permitting the trainer into the hearing if a jockey objects. Not all our riders are sufficiently eloquent or composed to express themselves in the heat of the post-race formalities. I as the trainer have ridden and I know my horse. That's not an unfair advantage – that's just ensuring that the full story is told to support a fair and just outcome."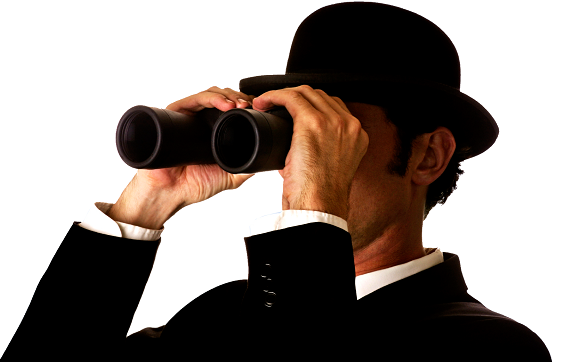 Garth stresses that there are some very good Stipes in the structures, but it was extremely difficult to adjudge the impact of an in-race incident from simply looking at it.
"Unless you have ridden in a race, it is near impossible to understand the impact and effect of even minor interference on a horse in stride with momentum. That recent Vaal incident was outrageous. The offender was leaning across and clearly intimidating the rider on his outside. He would have fallen over if the outside horse and rider weren't there. The question we must ask is how can this be permitted and condoned through minor punishment? Will the transgressors visit the victims in hospital when they are on life-support. Or give their family financial assistance when the breadwinner's career is over for good? I hope somebody in authority is listening!"
‹ Previous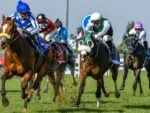 Blame It On Rio!