There can't be too many 62 year old trainers who ride their own work. Turffontein-based 'Billy The Kid' Ruiters is a rare example of such a professional. The fit-as-a-fiddle horseman is also one of the most positive and enthusiastic trainers we have spoken to in a long while.
A man with a bright and youthful disposition, Billy Ruiters' battle against the odds in his close on 50 years in the sport of kings has clearly fashioned his character.
He is particularly proud of his achievements, and his physical state of fitness.
"As an aside, I was at the Department of Labour on Monday. The counter clerk demanded I produce my identity document as she said I wasn't a day older than 38. The more she looked at my ID, and the more I said I am 62, the less she appeared to believe me! It's actually quite a compliment I suppose, and I must put it down to the early to bed, early to rise philosophy. And a life outside amongst horses, while generally doing everything in moderation. Even frugality!" he laughs.
A former assistant to Chris Erasmus who packed up and moved to KZN recently, Billy doesn't pretend that the obstacles of a tough economy, bleak times in racing, and the fact that he only has five horses in his starting string, are not there – he is just determined to change perceptions and make it work.
"I believe I could inspire many! It's a pity that some guys that have gone before have caused problems – left horses to suffer and been reckless. Who knows what drives a man to act like that? But my horses are my children and I have had plenty of guidance from good people and experience over 45 years to make a success of this venture. My nickname 'Billy The Kid' is based on my first name and the translation of my surname – but, hey, I'm no cowboy outlaw or gunslinger at heart or nature!"
The fifth of twelve children born to Emily and Willem Ruiters in the Elandsriver District of Uitenhage, Billy started out life wanting to be a jockey.
But black and coloured applicants were not allowed at the SA Jockey Academy at the time and the eager young man's ambitions were dashed.
"I dreamt of a career as a jockey for many years. And then one day I experienced a lifechanger. I met a trainer by the name of Mr Lynton Ryan at Fairview Racecourse. He was like a Dad to me. He took me under his wing and showed me the ropes. He inspired me and said that I could do other jobs beyond being a jockey. He guided me to become an honest player in the racing profession."
Billy fondly recalls jockeys like the late Jo-Jo Myburg, Domingo De Allende, Martin Shum, Bill Spencer and Claude Walker.
"These were the jockeys I worked with every day. They would teach me how to hold the reins. How to sit on a horse. And how to remain honest to one's morals. I was an impressionable 18 year old when I started in the racing industry in 1976."
An early highlight for the passionate young man was saddling the Jackpot at Arlington, 'way back when'.
"Mr Ryan had left for Durban to help his father Mr Terry Ryan, and I was in charge of managing the PE stables on his behalf. I was also responsible for riding work. Mr Ryan told me to work all the horses myself. The jockeys were a bit peeved off about it. But when the yard saddled the Jackpot that week, everybody was thrilled!"
Today Ruiters Racing is based at Turffontein and it's a humble start in more ways than one, with just five horses.
His neighbours are David Niewenhuizen, Tyrone Zackey and Erico Verdonese.
Billy had his first two runners at Turffontein on 4 April and has his next runner at the Vaal on Thursday.
"Ray Of Sunshine runs in the second race. She was a bit of a dilly filly, but we have worked hard on her behaviour and she should improve on her first run and improve to run a better race."
His founding owners are Juan Moller and Edwin Scheepers.
"I am truly grateful to Juan and Edwin for having the confidence in me to train their horses. And we already got our first lucky break with Hollywoodbets becoming my new sponsors. They have offered to sponsor me with Grooms and my uniforms. Their support is a massive boost because they helped me with my equipment too," he adds.
Billy says it makes him immensely proud to be associated with a leading industry brand like Hollywoodbets.
"My team is so excited, and we cannot wait to receive our new kit and step out in style. What an honour!"
While on the subject of his team, Billy says that dedication and commitment, coupled with a love and knowledge of horses and racing, is what he looks for in a Groom.
"I have been fortunate again to be blessed with loyal staff. Moses has been working for me since I worked for Mr Chris Erasmus. Valentine has been in the racing industry for 3 years and is a hardworking guy. Wellington arrived here in Johannesburg almost 40 years ago and has been in the industry ever since. One cannot buy loyalty and experience!"
He goes on to point out that the racing industry can be beneficial to fighting the national scourge of unemployment and sustaining many households.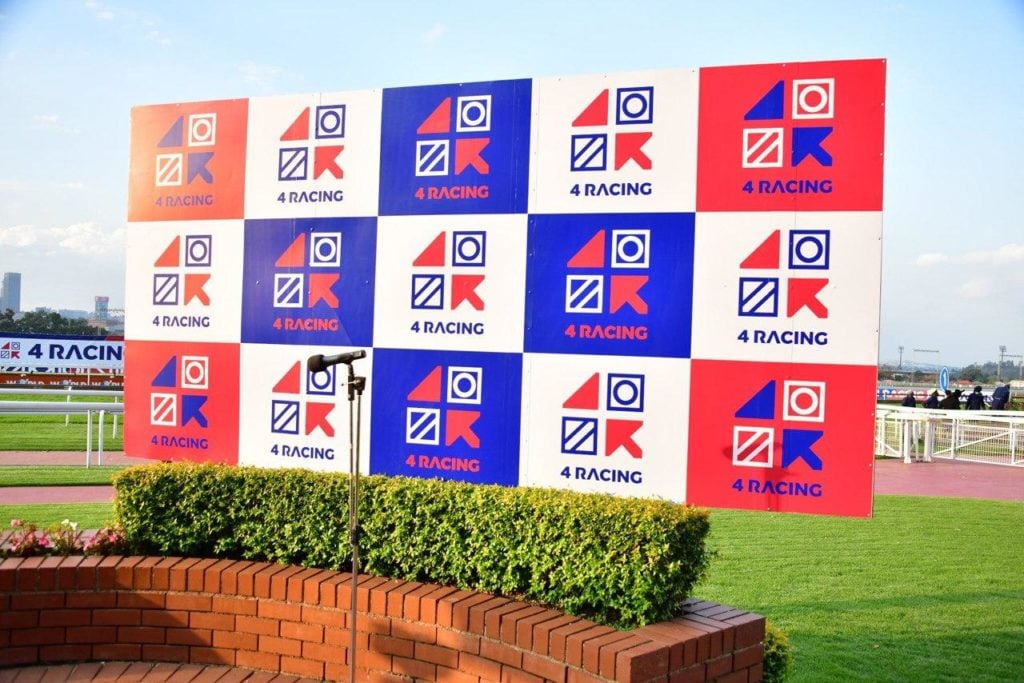 "Things seem to be improving with 4Racing on board and we need government on our side. Racing is a major contributor to the economy."
When taxed on his corporate philosophy, Billy proudly states that Ruiters Racing stands for professional horsemanship and a dedication to the horse and the industry.
"I keep reminding myself that my success would be my way of acknowledging and thanking each and every person that has supported and helped me along the way."
He certainly has walked a long road since attending D.S Kroneberg Primary School and then graduating to David Livingstone High School in Uitenhage, where he participated with passion in rugby and marathon running – two sports that embraced his competitive fighting spirit.
Billy married Johanna Ruiters in 1994 and today they have 7 children and 12 grandchildren.
His eyes brighten when he talks of his family.
"I am truly thankful for my family and their support through my journey. Things haven't been easy but we are here today and are proudly watching our grandchildren grow up. Family is a blessing. Professionally, I would dedicate my success to my mentor and inspiration, Mr Lynton Ryan and also thank all of the jockeys that played a role in my life. My legacy will hopefully reflect my journey and the support of all the people who played important roles in my life."
Billy has empty boxes to fill and his fees are reasonable – please give him a call or whatsapp on 071 287 9705.
‹ Previous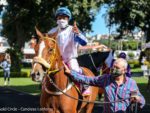 'Dangerous Riding Has To Cease'