A chance conversation at a tote near the famous Southern Suburbs canine-shaped roundhouse the Spotty Dog in Tokai in the early 1990's provided Etienne Braun with a relatively inauspicious start to horseracing ownership.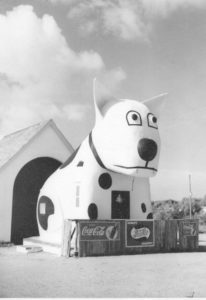 Twenty eight years later, the Bishops graduate and successful businessman-fisherman reflects back on a rollercoaster ride that includes multiple international Gr1 success, a Cape Met winner – and his 401st winner on Saturday!
The Cape Town-born resident of Silverhurst Estate in the leafy upmarket Southern suburb of Constantia has been married to Pauline for 23 years. Their son Cameron (20) is studying sound engineering, while their 18yo daughter Natasha is in matric at Reddam.
Whether it's business or horses, the family man has always adopted a prudent and realistic approach to investment.
"Owning horses is not a hobby to pursue with one's eyes closed. If you write off your capital outlay upfront and accept that it's going to provide you with thrills, disappointments and an opportunity to meet some wonderful people along the way, then you won't be let down – and you are bound to have a great experience," says the 56 year old wisely.
Etienne's first horse Captured Donn was bred by Doc van Rooyen's parents.
The son of Capture Him was also probably one of the slowest he has ever raced. But it's really not a bad idea to have started with a  slowcoach, as he has picked up the tempo and raced some bombs over the years.
And while Captured Donn, after a few uninspiring double digit distances off the winners, only survived three runs or so, Noordhoek-based Mike Stewart was to provide Etienne with his icebreaker on 30 October 1993.
The late Alan Levy rode the Centenary filly Mooning to victory in a modest R16 000 Fillies Maiden Plate to get the Braun streak under way.
On Friday, Fairview trainer Tara Laing saddled Etienne's 400th winner when the Just As Well gelding Aranjuez trounced his opposition for an easy 3,75 length victory in a 2000m Pinnacle Stakes.
"Aranjuez arrived as a three-time winner. On Friday he notched up his tenth win – of which six were piloted by Chase Maujean. And hearty congratulations to Etienne Braun on his 400th winner. I'm so glad I could pull it off for him. It was also my 455th winner as a trainer. And well done to breeder Bruce Le Roux. Today was all for you Nooresh, sleep well my son,"added Tara in a sombre closing reference to the recent tragic accident at the Champ de Mars..
All of Tara's three runners on Friday were for her anchor patron.
"She really is one of the most hardworking and strongest people I know," says Etienne as he reflects back on a tough few years for the lady trainer.
"The Mayfair Speculators wipeout in 2017 was a major blow for Tara. But she has a good team and an indomitable spirit coupled with an iron will to succeed. I only have about 8 horses with her, but I'd recommend her to any owner. She gets the best out of a horse and she is so motivated," he adds.
But back to the early days in the 90's.
Etienne remembers two nice horses in Call Me Sunny and Southern Man who he had with Gavin Blake.
"I also had horses with Mike Bass, including the Cape Classic, Merchants and Cape Derby winner Floatyourboat. Then Basil Marcus came along and we connected. I had 80 winners with him, including Gold Cup winner Desert Links and the big boy, Jay Peg of course."
Jay Peg is still South Africa's leading stakes earner of all time – all R40 million plus of it, achieved via his four Gr1 successes in three different countries.
During the 2006/7 season the son of Camden Park completed the unique feat of a Cape season clean sweep of the 3yo features – the Cape Classic, the Selangor Cup, the Cape Guineas and the Cape Derby.
In the care of Herman Brown junior, Jay Peg took on the world and went abroad to win the US$5 million Gr1 Dubai Duty Free at Nad al Sheba on 29 March 2008  under a superhuman riding performance by Anton Marcus.
Six weeks later Jay Peg added the US$2 million Singapore Airlines International Cup at Kranji to his impressive cv – again under the champion Marcus.
Etienne recalls the difference in pressure between the Dubai evening and Singapore.
"We arrived as 50-1 hopefuls at Meydan and got the thrill of our lives. In Singapore he was favourite and we felt the pressure. But the thrill was just as great in the end!"
Jay Peg was no great shakes at stud, but he had galloped his way into the hearts of his owners and today he enjoys a wonderful semi retirement at Hemel 'n Aarde, where he still covers a mare or two as the mood takes him.
Basil Marcus' move to Singapore in 2010 saw Etienne on the hunt for a new trainer. This led to his powerhouse association with the Snaith Racing Team, that continues today.
"Justin hadn't been training long then and in the ensuing eleven years we have had 178 winners together. I like to have the majority of my horses with one person. I believe in loyalty. And I enjoy the approach and down-to-earth nature of the team."
Etienne cautions about breeding and racing.
"I still keep a few mares. But as rewarding and enjoyable as it is, breeding is a very emotional hobby. One becomes so attached to these magnificent animals."
After selling his seafood business Breco in 2017, Etienne says he is 'busier than ever'.
Fish remains at the core of his focus today and he has five tuna vessels which operate out of Hout Bay,
"They fish commercially mainly for export. They are out for up to a month for longfin and yellowfin tuna. Our fish are all caught using sustainable methods by reel or pole."
Then he is also involved with a few racing friends and associates like Nic Jonsson and Bryn Ressell, in an aquaculture farm in East London.
"It's a first in South Africa. We rear Yellowtail and Kob in captivity. It's sustainable and the fish are green listed, as opposed to Kob in the sea which are red listed, as they are under huge threat. We started it from nothing and will do our first harvesting for Woolworths towards the end of the year."
On his thoughts about racing's future, Etienne says that Jono Snaith and the team at Cape Racing have brought about some much needed change at the Cape racecourses.
"New brooms have swept clean. The facilities on course here are much better and the old vibe is back. If we can sort out the stakes, we could be back to something like the good old days!" he adds with enthusiasm.
Of his Vodacom Durban July pick, Etienne says that it's a race that he still wants to win. He feels that Rainbow Bridge's breathtaking victory in the Drill Hall Stakes is the key.
"Eric Sands and Luke Ferraris appear to have hit on a winning combination with this top horse. The 3yo's are an impressive bunch. But I think Rainbow Bridge will prove too strong for them."
‹ Previous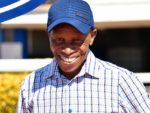 Billy's Young At Heart