The multiple award winning exploits last season of a former Cape Derby winner has thrust Jane Thomas' Far End team into the limelight and seen the Mooi River operation setting the pace as a leader in pre-training racehorses, as well as spelling and recuperation.
A simple philosophy of hard work and rolling up her sleeves – and importantly loving her horses, her staff and her clients – has seen former racehorse trainer Jane Thomas evolve from humble beginnings almost thirty years ago to a respected and leading player in a tough and competitive market.
Next month the 55 year old – we thought she initially mumbled '29 and a bit' –  is off to attend the Goffs Orby Sale in Ireland with power players Jehan Malherbe and Mike de Kock. Jane is excited about the prospect of adding value to a 'top division' team – and also learning.
"One never stops learning around horses. 'Expert' is a title that needs some qualification in the racing and breeding industry. I'd like to believe that I have learnt plenty in my fifty years around these wonderful animals. And it is a genuine honour to be part of a team that have selected and bought champion racehorses over many years."
Jane explained that her responsibility at Goffs would be to inspect the individual lots and to compile a short-list. Although the sales and inspection functions are viewed from a different angle and focus, this goes snugly hand in hand with her role as a yearling inspector grading horses for the TBA.
Far End was born in the year 2000 after Jane had trained racehorses for a decade.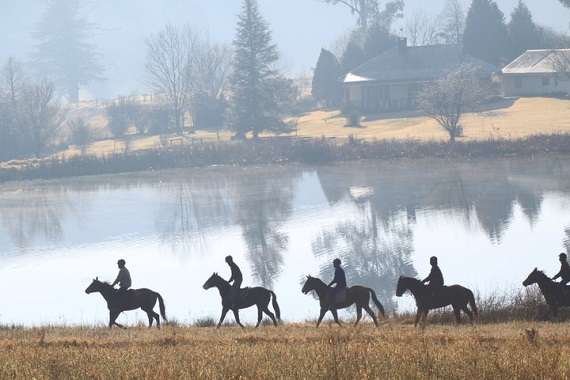 She uses 400 acres of her 1100 acre sprawl of paradise for the 120 odd horses that she is currently preparing. The balance of the farm is leased to a local dairy farmer.
"It's a very seasonal business operation. After the sales the horses come to us and are schooled and conditioned both mentally and physically for the rigors of full training. The prep includes starting stalls conditioning."
She also does the groundwork for the Ready To Run sales.
"One has to be careful that they're not 'Ready To Retire' sales. When you're working with young horses, it's important to keep in mind that you're not just keeping them sound for the sale. The most important thing is to produce a sound, confident horse at the sales for the buyer to see."
Far End is in a beautiful horsey heaven setting. With the backdrop of the snow-capped Drakensberg Mountain range, the nearby Mooi River winds through the breathtakingly beautiful landscape of the Natal Midlands with its rolling hills and lush green vegetation.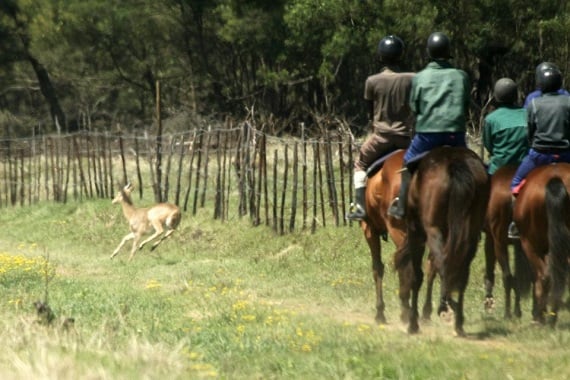 Jane is at one with the Voortrekkers who settled here in 1830 and were so taken by the river and its surrounding scenery that they named it, rather unimaginatively one could argue, Mooi River.
"It's a simple name for a beautiful part of the world and the gateway to the Midlands Meander. We are very fortunate to be able to work and live in a world far beyond the hustle and bustle of everyday city life," she says.
South Africa's champion breeders for many years, Summerhill, is a stone's throw away. Is Far End aspiring to be the mini Summerhill?
"Oh heck no, definitely not. Mick Goss' establishment is a showcase. Far End is far more rustic. We are a working farm. There is mud to play in. There are dogs all over the place. Nothing fancy here – just good old fashioned love, care and attention. It's school and therapy for racehorses. And we love them all," she adds enthusiastically.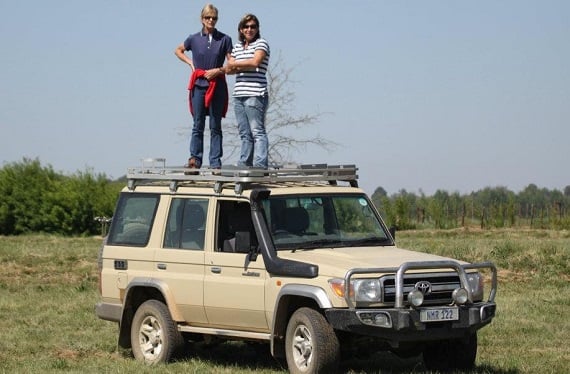 Born in England and after realising that the miserable weather wasn't for her, Jane packed her bags at the age of 23 and set off on an adventure that would see her lay her roots in Africa.
After spending time in the USA, she arrived in South Africa, met a husband and, by her own admission, sort of fell in love with Mooi River. She's been there ever since.
No longer married, but a proud mother of two adult sons – South Dakota based Luke and the adopted Durbanite Mzo – Jane immerses herself in her horses and her business these days.
She says that good horses and good people are the cornerstone of her success.
"Just like it is a lot easier training winners with good stock, quality horses make our name too. And I enjoy support from top players. Fred Crabbia, Dean Kannemeyer, Mike de Kock and Glen Kotzen are big clients. They buy quality horses – which then makes our job easier and the results are there for all to see."
Jane cited 2017/18 Equus Champion Stayer and 2016 Gr1 Investec Cape Derby winner It's My Turn as one of the most rewarding cases she has dealt with in recent years.
"Trainer Dean Kannemeyer started with a broken horse. Owner Fred Crabbia had the patience to let him take as long as he needed. In five weeks It's My Turn won the Derby, the Gold Vase and the Gold Cup. That takes some doing! After the Gold Cup he was sent back to us – he certainly had earned the holiday and enjoyed a month of playing in the mud and having great fun. He went back to Dean at Summerveld last week. He is a lovely horse and he could still make some waves this season!"
She laughed when telling us about her other much loved resident, Singapore champion Rocket Man.
Probably the most famous name to come out of Singapore racing, Fred Crabbia's son of Viscount won 17 races at Kranji, with his standout performances being his record of four Lion City Cups from 2009 to 2012.
"There are no retirement facilities in Singapore so Fred flew his champ back to South Africa. He has settled down well here and enjoys a great life. It's My Turn stole his thunder a bit in his stays with us. I think Rocket Man was happy to see the back of him!"
Jane paid tribute to her staff, the core of which have been with her for close on 30 years.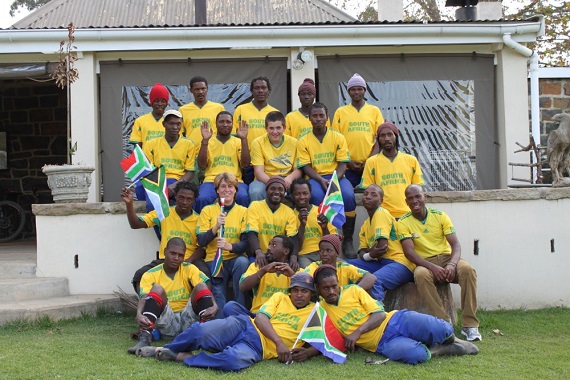 "We have had no labour issues. We look after our staff and pay them well. We are a close-knit team. My long service stalwarts include Lisa Hattingh, my Manager, Laura Meyer, who runs the office, and Stefan Khoza, who oversees the farm and the horses."
Jane sums up the need to be tough and professional in this game.
She should know. She has been around 30 years and enjoys the respect and recognition of her peers.
"Horse people are a bit weird. But we're all exactly the same – we've all got the same glitch in our personality to make us go near a horse!"
And the future?
"We have to be positive and make this work. Times are tough. Diesel goes up. Everything goes up. Racing and breeding are facing tough challenges. But we need to start somewhere. Maybe find ways to reinvent the middle market. Trainers are warming to syndication. That's a start. But let's stop fighting and bickering. I'm in this for the long haul. Maybe other people are cleverer, but horses is all I know!"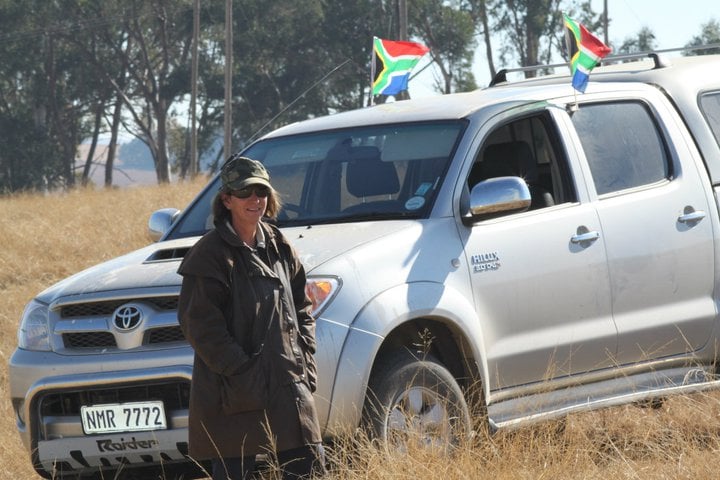 Goffs Orby Action
Jane will be attending the Goffs Orby Sale on 2 and 3 October which will offer a Classic collection of 418 yearlings.
Goffs again proudly presents a catalogue of true strength and depth that has been drawn from the leading nurseries across Ireland, the UK, Europe and the US, resulting in a catalogue of exciting undeniable quality.
It is now available to view online at www.goffs.com.
Epsom Oaks winner Forever Together headlined another Classic year for Orby graduates on the track  and her Galileo own sister is among the stand out lots on offer in this year's catalogue alongside another regally bred daughter of Galileo, the own sister to triple Gr1 winner, Alice Springs. This blue blooded duo feature among six fillies and five colts by the world champion sire and join yearlings by world class and first season sires such as Acclamation, Cable Bay, Camacho, Camelot, Dark Angel, Exceed And Excel, Frankel, Free Eagle, Galileo, Golden Horn, Havana Gold, Holy Roman Emperor, Iffraaj, Invincible Spirit, Kingman, Kodiac, Le Havre, Lope De Vega, Mastercraftsman, No Nay Never, Oasis Dream, Pivotal, Sea The Stars, Showcasing, Siyouni, Teofilo, War Command, Zoffany and many more.
The Orby Sale quality was further underlined with two classy Group winning two year olds in Angel's Hideaway who landed the Gr3 Princess Margaret Keeneland Stakes on King George day at Ascot, and is now among the leading fancies for next year's 1000 Guineas, while Aidan O'Brien's Land Force was the impressive winner of the Gr2 Qatar Richmond Stakes at Goodwood last month.
‹ Previous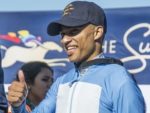 Strong In Hong Kong!