It was 79 years ago that his late Dad escaped the German invasion of Poland and commenced a journey that was to end in the Mother City at the tip of Africa and sow the seeds of one of Cape racing and breeding's most popular modern era foundation families.
Today Paul Garlicki reflects on a life immersed in horses, the success of Connemara Stud and how the game and the underlying industry has evolved – in some respects for the better. But not always so.
After 30 years of breeding champion racehorses – the Sportsworld star La Deportista was one of their first – Paul and Lindi Garlicki run their breeding and boarding operation on a sprawling 160 hectare spread of an almost hidden gem of paradise nestled in the foothills of the Perdeberg, near Windmeul in Paarl.
They are expecting 40 foals to join the 43 mares and 24 odd yearlings that inhabit the magnificent paddocks, with lush green carpets interspersed with splashes of spring flower finery.
It's a wonderfully relaxing place – ask their Head Groom Ace who has been with the family for 39 years!
A stone's throw from their well-known counterparts Varsfontein Stud, Sorrento and the Kotzen family's own 'Southfork' of Woodhill Racing Estate, the Garlicki family residence is a Cape Dutch homestead dating back to 1802.
Paul is 61.
With his wiry frame and sporting his trademark Adidas specs, he frankly doesn't look a day older than somebody 30 years his junior and regularly runs the 12 km gravel road round-trip from the beautiful house to the Voor Paardeberg Road that carries the unwitting world on their daily business past the Garlicki Family's patch of horsey heaven.
It is hardly surprising to hear then that the top showjumper and amateur jockey regularly heads the log in the 60 plus category in the local 5km Park Run.
"I have many 18 and 25 year olds puffing away behind me. It keeps one motivated! I have made a point of keeping fit all my life. I still ride competitively and coach aspiring dressage and show-jumpers. It keeps me busy. In fact, I have no doubt I could ride in another Cape Hunt race if those ever had to return. In fact, I would love to do just that!"
The former Marist schoolboy, who grew up in Plumstead, had the seed of equine passion planted by his late Dad.
"My father was a small-time punter and owned shares in a few horses. It was a chance visit to the Rodeo Riding School in Ottery at the age of 12 in 1969 that stoked the fire. Before I knew it we had five horses and I was experiencing those extraordinary sleepless nights that so many youngsters of that era enjoyed on the eve of the Cape Hunt & Polo Club meetings, which were held in the school holidays."
Paul rode many winners, including the likes of Theo de Klerk's top division stars Mithra and Persian War, as well as the former Cookie Amos galloper Godspeed.
"My first horse was a son of Sympathetic, called Baker Pan. He was trained by Alec Soteriadis and was retired after he threw a jockey that some may have heard of at an international jockey meeting here at Kenilworth. That jockey was Lester Piggott. I loved riding Baker Pan as Lester was one of my childhood heroes."
But it is the first winner that he trained on the amateur flat that holds special memories.
"It was an 800m scurry. His name was Shepherd Boy. They had flag starts. Karen Park just had to hang on for dear life as he took off and ran away to win well! It feels like yesterday!"
Paul was keen to pursue a career in training when he left school and got an offer from Chris Snaith to come and work for the current SA Champion operation at a time when Justin and Jono were in push-chairs.
"I lived in the Northern Suburbs and had to think about the costs and time of travelling across the Peninsula in the early morning hours. By chance, I was giving Graeme Hawkins riding lessons at the time and he was working for Selwyn Simpson at Computaform. Graeme was moving to Joburg and he suggested I take the job. I was keen to join the Snaiths but the better hours swayed me and I joined Computaform."
Paul was at the form guide for 8 years.
He says he loved the work, with his racing passion, analytical mind and bent for statistics making it more of a hobby than a job.
As things happen in the corporate world, Computaform was undergoing change and after agonising over the decision, declined the offer of a transfer to Johannesburg, Paul found himself retrenched after 8 years of employment.
He then joined the SA and Cape Turf Clubs and worked in the scratchings department – a time before many of the NRB personnel of today were born.
"The jockeys used to pitch up and watch the scratchings and hustle for rides. Glen Hatt was young. I remember Andrew Fortune entertaining us. Those were great days and we somehow got the cards together with a lot of hard work."
After 30 years of breeding high quality racehorses, where does Paul see the sport's future?
"I know it may sound corny or cliched, but this game needs heroes. It's  crazy, but when I was riding Cape Hunt races, even the bank tellers acknowledged me. In those days people knew Michael Roberts, Mazarin, In Full Flight. Racing was in the mainstream and we were respected. I am not sure what has gone wrong, but should we really be blaming alternative entertainment and social media?"
He suggests that stars like Lyle Hewitson, S'manga Khumalo, Muzi Yeni and Aldo Domeyer are marketable commodities and should be in the forefront of a revival strategy.
"Lyle is so eloquent. He is so talented. He is a walking billboard for horseracing. Bling and Muzi, as well as Aldo, are remarkable talents and real characters in their own right. We need to stop preaching to the converted and get our stars out there. My son – a mountain biker – was in GQ magazine. He was interviewed on the Dan Nicholl Show. That reaches a wider audience. Gives credibility to the sport. Gets people interested. Instead the only time racing ever reaches the media mainstream is with bad news – animal cruelty or corporate sensation."
Paul said that he felt that while it was no silver bullet, twilight meetings at Durbanville with live music was also a way of creating a respectable and desirable destination.
"I read the Riaan van Reenen interview in Sporting Post. He has made some really good points. Durbanville is a perfect venue. It has ambiance. Plenty of parking. It is central.  Maybe run a jackpot of four races, get a nice band and some decent food. So then one appeals to the punter, the family and the casual visitor. Why aren't we trying it and making it a value-for-money and enjoyable outing?"
Connemara Stud have over the years proven very competitive, pacing it with the powerful and bigger studs on average earnings per runner (aepr) stats, as well as percentage winners to runners.
Currently Connemara are second nationally on the aepr figures and all of the top 30 studs have lower winners to runners percentages!
"It's not a fairy story, but it is very difficult being a breeder and maintaining one's head above water today. It costs an average of R100 000 plus the stallion service fee to get a horse to sale. Probably 50 horses out of 400 at the recent national sale made a profit. Look at the gross for the sale and you will quickly see that breeders are subsidising the racing industry on a massive scale – probably R20 million will be the figure for that one sale."
Paul says that top Gauteng owner and breeder Roland Bouwer is the financial strength behind their operation and that without men like him and Lawrence Wernars pursuing their passion and investing big money, it would be very difficult to carry on.
"Last year we subsidised our personal shortfall to the tune of many thousands of rands. But it is our love. Our life. Our passion. We don't know anything else – and there is little else we'd rather be doing and nothing more satisfying than producing a top horse and watching them progress from foal to first place."
He suggests that the opening of export markets will naturally be a turning point and could be the lifeline that the industry was looking for.
"When we sit and chat with a beer in hand it all sounds so simple. Not rocket science. But let's get our house in order at home and once the export protocols fall away, we are up and flying. It's not going to happen overnight though."
Paul remembers that his Dad was an ordinary salaried person without family money when he owned horses.
"That lower to middle market recreational owner is disappearing fast. It's economics probably. Let's face it, never have we seen the proliferation of powerful breeder owners that dominate today. I'm not saying it is a bad thing. Without them we'd be in trouble. But the days of growing the audience from a young age like I was fortunate to, appear to have gone for good. Maybe fractional ownership and syndicates are the way to go to bring back the family man and bolster the middle market?"
Stefan Garlicki – Riding High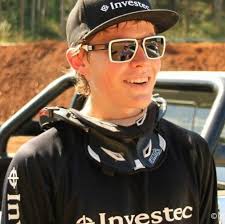 Paul's son Stefan is a chip off the old sporting block.
He is a professional mountain biker, a twice crowned SA Champion, World Cup racer and brand ambassador.
When we met him at Connemara Stud on Heritage Day he was on crutches and on the long road to recovery after a horror crash saw him hospitalised in Germany.
The 27 year old sports star went down heavily during his seeding run at the iXS Downhill Cup in Ilmenau, Germany, in August and broke his femur/hip and suffered a bruised lung.
Read more about his life and achievements on www.stefangarlicki.com
‹ Previous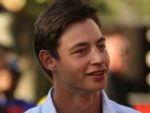 Exploring New Frontiers