Gregory Lex Blank is a wonderful example of a man who met with a serious setback in his career, at a young age, but overcame it with self-belief, passion and the desire to succeed. In 1992 Greg was sentenced to 8 years in prison. Once in prison Greg went about changing the prison to the benefit of all inmates. He eventually served 22 months in jail and immediately went about resurrecting his whole life. Amazingly after only one year out of prison Greg launched his company, Iota Financial Services, on the stock exchange. He had also re-applied for his racing colours  and was back in his passion, horse racing. He also found time to write a book Prison Of Power which became the 2nd biggest selling book after Nelson Mandela's Long Walk To Freedom, at that time. Today Greg says he virtually has a dual career. His so called day job is stock broking and his second job is buying and racing horses and ensuring that he makes a profit in doing so. Along the way he has won 38 Gr 1 races which would be the envy of any owner. Greg's story should be an inspiration to all who take a wrong turn in life's path. We at SPORTING POST found it inspirational talking to Greg Blank and we are sure that all who read this profile will, in some way, be touched by his story.

What is your name and age? Gregory Lex Blank. I am 53 years old.
What is your star sign and birthdate? Virgo, 20th September 1958.
Where were you born? Johannesburg.
Where do you live? Johannesburg, Khyber Rock.
Tell us about your family? I am married to Dawn and we have two fantastic kids named Lex and Ella.
Do you have a 'nickname'? Not that I know of.
Favourite food? Chops and fried eggs.
Favourite drink? I don't drink but if I do then it will be Grey Goose Whisky.
Favourite music? Any music, but mostly contemporary music.
Favourite sport? Horse racing,obviously. I also love watching athletics.
As a youngster you were a very good tennis player. Do you still play socially? No. I played a fair amount until I injured myself and that put paid to my tennis career.
What is your favourite holiday destination? Italy, or anywhere with a beach.
Did you go into the world of finance straight from school or did you study at university? I studied at Wits University and achieved my BComm, HDip(Acc). I harboured thoughts of becoming a Chartered Accountant and whilst serving articles I was told that I was the worst article clerk ever. I left and went to the army.
You have the reputation of being something of a genius in the world of stock broking. Were you always interested and good at working with money and investing etc.? I wouldn't use the word genius, but I always had an affinity with money and I have lateral thinking.
What is your current profession? My day-to-day business is still the stock market. I am also trying to run a business within horse racing (purchase horses and race them) and we are one of the few that can boast an overall profit in that regard.
You were a 'star' performer and your commission was in the region of R1,5 million per annum. This was, and still is, a phenomenal amount to earn. With this money you bought art works, a BlackSteer Restaurant and race horses. Tell us about it? I was the youngest stock broker at that time and was possibly earning too much at such a young age. I was always intrigued by an artist's work and therefore purchased paintings.
On Sunday March 10 1991 you were arrested for fraud and in 1992 sentenced to eight years in prison. When this happened what were your thoughts on your future? It was the worst time of my life. The appeal took three years and the uncertainty was a big strain.
Once in jail you made it your business to improve the quality of life for the other inmates. How did you go about this? I called in some favours from old friends. We ran a tuck-shop and had a band playing during visiting time. The visitors could enjoy their coffee and listen to the music. We tried to create a pleasant atmosphere for the families of the inmates. The Chairman of Orlando Pirates, Mr. Irvin Khoza brought the trophy that his club received after winning the African Champions League and paraded it for all to see and perhaps inspire them. Jomo Sono, the coach of Cosmos brought his team to play a friendly against our team in jail. The famous Toweel brothers (boxing) visited us in prison and gave the inmates motivational talks. I also had a library built so that the inmates could gain knowledge and have valuable reading time.
Being in jail could never be described as a pleasant experience. How would describe your experience and how would you describe a normal day that you had in jail? I wouldn't advise anyone to go to jail. However, my philosophy was always that it could be worse, but I must say that at lockdown when the key turned at night, it gave me a horrible feeling.
About 6 months after you were convicted and sent to prison the offence you were convicted of was made legal. Did you feel you were unjustly in prison or did you accept it in a philosophical way? What I did was wrong at the time and I deserved to pay the price.
On being released from prison, after being there for just less than 22 months, how did you go about restructuring your life?
I served a third of my sentence. I was initially due to serve eight years which got reduced to six years and eventually I served 22 months. I still had to serve three years of parole and house arrest. Quite often my parole officer would stop by in the middle of the night and make sure I was home. It was a learning curve and I carried on. A year later I listed a company called Iota Financial Services on the JSE.
How did you get into racing and tell us about your first winner as an owner?
My passion for racing came from my dad. He was a regular punter and also an owner. He owned horses for 10 years without having a winner but then, fortunately, he had a string of winners. I took small pa's with my grandmother and we would listen to the results on the radio. One day I won the pa straight line 15x and collected R200. This was in 1972 and I thought I had won a fortune! And the rest as they say is history!
It seems that your great passion is horse racing. Did most of your associates in the game welcome you back with open arms? My friends and associates were really fantastic and I soon got back into the swing of things.
When did you get your racing colours when you came back into racing? I had resigned my colours when I was awaiting sentence but I got them back about six months after returning from prison.
How many horses do you have right now and who are they with? Including mares, babies, and racing stock we have about 120 but we are reducing rapidly. Our trainers are Sean Tarry, Mike de Kock, Paul Matchett, Dennis Drier and Lucky Houdalakis.
How do you decide where to place your horses? Most times trainers approach us about horses which they bought and ask us to take them. I am pretty strong on pedigree and if Larry Nestadt and I like them, then we purchase the horse and place it with the respective trainer.
Which was the first horse you won with on your return to racing? North By Northwest trained by David Ferraris (he won 12 races including three Gr 1's).
Mention some of the better horses you have owned? Suntagonal, Young Rake, North By Northwest, Cartel, Oscar Magic, Palace Line and Forward Filly.
Which are the most exciting horses you own right now? Golden Chateau and Link Man (bled in the Queen's Plate) who will be back soon.
The Gauteng season is about to close on the 28th April with a feast of racing. You have EXTRA ZERO competing in the Camellia Stakes? What are her chances? She has done very well for us. She cost R240 000 and has won just over R700 000 in stakes to date. She is unbeaten over this course and distance from three starts. On handicapping she has a difficult task but if you have a ticket you have a chance, as was evident when our other horse Golden Chateau won the Guineas at 100/1 In February.
Do you have a punt on any of your horses when you believe it has a really good winning chance? I am not a big punter but I do have a punt.
Do you find that your racing interests are a good way to relieve the stress of big business or just a good way to relax away from the 'office'? I love being around the racing people at the tracks. If anything, the game gives me more stress, Ha! ha! On a serious note it does help to relieve tension of the business world.
On a personal note do you think there is any way a big owner can break square on the training costs in the long run? No. The stakes in relation to the money spent simply does not allow it. Once the training fees and vet bills and all the other money which must be paid out, are added in, then it is almost impossible to break square on the costs.
Do you have a racing manager or do you handle all your racing business on your own? No. My great friend Larry Nestadt and I discuss most things and make our own decisions.
Like most of us channel 232 on DSTV must be one of your favourites. What do you think of the standard of the presenters on the channel? I think they have improved over the years. That said, there is still room for further improvement. The person at the helm has definitely made changes in the right direction.
Do you, as a viewer, think Tellytrack could improve its standard of the presentation? I have the same gripe as most viewers. I think more time should be given to the lead-in and post-race interviews as the owner deserves the recognition. I think serious consideration should be given to having a separate channel for all non-South African race meetings. In order for a viewer to watch the replays of racing they have to stay up until very late and the working class can't afford to do this.
Are you a shareholder of Phumelela?  No.
Do you gamble at casinos? I am not a casino person. I believe in skill and not pure luck.
What ideas do you have to compete with casinos? Obviously, if we could combine with casinos would be great. But, they have the edge on us in terms of customer care. There is no customer care in horse racing. For all the money that I spend with Phumelela I hardly get anything back. If I had to spend half that money with casinos, I would be getting free holidays and other stuff. The casino's put time, effort and money into nurturing their good patrons. From my experience Phumelela are shocking with their customer care.
As an owner you probably watch racing very keenly especially when your horses are racing. From the outside looking in do you think racing is 'straight'? As any owner I would like to believe that racing is straight. I believe the NHA is doing a sterling job in keeping the game as straight as possible.
Have you any ideas as to how to bring more people, be they owners, punters or generally just those who like to watch horses racing, back to the racecourses? I think racing should be recognized as a sport. Apart from The Citizen who do an exemplary job, the press coverage on racing is generally very poor. We need to make our personalities in racing much higher profile than they are now – Michael de Kock being a prime example of how it should be done.
What are your early fancies for the Derby, Computaform Sprint, Champions Challenge & SA Oaks? For the Derby I like POMODORO very much. To me VAL DE RA looks an absolute certainty in the Computa-form Sprint. I think DANCEWITHTHEDEVIL looks ready made to win the Champions Challenge and my fancy for the SA Oaks is KALAMI.
‹ Previous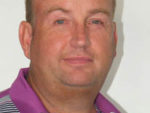 Braam van Huyssteen