He has been away so long, he couldn't find the door to the Turffontein commentary box!
But that didn't prevent the charismatic former pro footballer Smiley Moosa from eventually making an emotional return to the eagle's nest to call two races on Sunday.
It was a low-key and largely unheralded homecoming after a 15 year absence.
For many longstanding racegoers, the return of the 'voice' was also a trip down memory lane and a temporary flashback to SA horseracing's age of innocence – even if that label only really ever existed in the blindness of love and passion in our heads!
The soon to be 66 year old Smiley may also have broken  the record as the most senior citizen to call a race in South Africa.
Ernie Duffield, who passed away at the age of 89 in 2000, is probably the most famous commentator we have had. The veteran broadcaster started his career as a jockey, and was apprenticed at the age of 12. He began broadcasting in 1945 and was honoured by the Clairwood Turf Club in 1995 on the golden anniversary of his first call. Duffield retired in the year he turned 66.
Smiley Moosa's mentor, and a man he tried very hard to base himself on, Trevor Denman, retired in 2015 at the age of 63 after his 33 year stint at the flagship racetrack of Santa Anita in California.
While they were more difficult than finding a winning lotto number, we learnt that KZN legend Craig Peters is 63, Cape veteran Jehan Malherbe is 62, East Cape stalwart Alan 'Bumpie' Schoeman is only 60 – the same age that the late Sandy Bickett retired at.
Smiley Moosa fell in love with racing on a visit with his Dad to Epsom Downs. He was in England on a trial for Crystal Palace and says the bug bit there. His Dad was a punter and everything in the Moosa household had been funded with Place Accumulators and Jackpots.
"Those days the racecards came out without jockeys. I had to sit on a Tuesday and Friday evening copying the jockey names out of the Star newspaper into the book. Being around my Dad, one couldn't help believing that horseracing was the greatest game on earth!"
After starting out in 1987 at Turffontein, following a tape recording and an introduction from Debbie Hawkins with the assistance of Graeme Hawkins, Smiley shared his love and work of soccer and racecalling – until at the age of 39 he hung up his boots, to focus on his racing job.
He enjoyed a great career, even though he remembers Kimberley with less fondness in 1990.
"Bloemfontein was nice, but I needed a shower after races at Kimberley. There was sand in my hair and shoes! But I would love nothing more than to go back there and call again. How life changes. Never say never, they say!"
He is reluctant to talk about the issues that caused the rift between himself and his employers and wants bygones to be bygones.
"What's in the past is in the past. My wife Fiona passed away five years ago. I miss her terribly. I want to enjoy life and hold no grudges. Life is too short. And If I hadn't had those issues, I would probably never have had the privilege of meeting my wonderful friends in Zimbabwe – Paul Rugg and the absolutely warmest hospitable people on earth!"
The year was 2003 that Smiley called his last race at the South Joburg track.
In one of those twists of history that fire up the energetic 65 year old's brain into a free-striding verbal gallop, he is eager to tell that it was Piere Strydom who was the link between the door shutting and opening again.
"My last Turffontein race call was won by a horse called Copper Express ridden by Striker and trained by Erico Verdonese," recalls Smiley, as he points out that the same veteran jockey rode the winner Down To Zero of the first race he called on Sunday.
We asked him to describe the emotion of his return on Sunday.
"Plenty has changed. Yet little has changed. I stood at the lift. I'm not sure it was working. It was all a bit of a blur. Everybody seemed to be greeting me and smiling. I met the guys in the Judges Box after a long time – Norman Pitt and Hennie. Paul Peter and Joey Soma shook hands and welcomed me. Others too. I really shouldn't single out individuals. I felt inordinately welcome and relaxed and excited. I eventually met Alistair Cohen. What a remarkable and self-effacing young man he is – a bright star with an enormous future!"
The man who gave Anton Marcus the tag of 'Superman', says he was spoilt by Phumelela.
"Clyde Basel, who was instrumental in my return for the guest commentary, unfortunately couldn't make it. But I was hosted like a long lost son and was royally welcomed!"
In the build up to his first call in the third race, he was chatting to Alistair and called the horses in the canter past.
"As they circled behind the stalls, Ali kept suggesting I study the colours. I said I prefer to wait till the warning light was on. He was more worried about me messing things up than I was! I have always had this self -belief. It was instilled by my Dad. It gave me confidence on the soccer pitch and in anything I tackled in life."
Two races later, it was all over. The legend had broken the ice.
And then he tells us as an afterthought that the only aspect that may have detracted from the quality of his commentary was the fact that he was suffering from a dislocated jaw, which he will be attending to this week.
"Despite the pain, I enjoyed it. Just like old times. I had to stop myself from bursting into tears. Honestly, what an honour. I know I thanked Clyde and Phumelela in the slow-mo replay. I want to thank them again. They made a young old man very happy on Sunday – and I'm not talking about Alistair Cohen!" he laughed in a reference to the fact that his 66th birthday on 17 November is urban legend and Salusa 45 is not in his medicine cabinet.
"I played in a trial game against the Jomo Cosmos first team when I was 63. I sometimes scare myself with my energy!"
Honoured recently by the Gauteng government as one of our footballing greats, Smiley defied apartheid by playing in the NFL under the name of Arthur Williams.
A star of the original Mamelodi Sundowns team in the 1960s and 1970s, Smiley is sad about the state of Bafana Bafana.
He points to South Africa's monumental triumph in the 1996 African Nations Cup – a matter of four years after the lifting of FIFA's ban of the country – as well as the qualification for the World Cup Finals in 1998 and 2002.
He laments the fact that we  have not qualified for the World Cup again. He says SAFA's 'Vision 2022' policy epitomises a bankrupt approach
"The failure of South Africa to qualify for the World Cup once again should effectively constitute a vote of no confidence in SAFA. Instead they are behaving as though nothing has happened."

"That's a long, painful 16 years ago since South Africa last went through the World Cup qualifying process successfully," he points out, "with automatic participation in the 2010 World Cup only achieved by virtue of being the host nation."
In 2012 he was invited by the producers of the hit movie Slumdogmillionaire to coach Soccer in India. He was feted as the 'Indian Messi' by locals, but he battled to adjust to the lifestyle and returned home after a few months.
Today Smiley, a proud great-grandfather, lives with his son and his wife's son – both Chartered Accountants – in Laudium, Pretoria.
His pride and joy, and life focus, is his thirteen year old Grandson, who he says is the next superstar. He has a trial lined up with Real Madrid and is coaching him every day.
Where to next for Smiley?
"I am available when Phumelela need me. I would love them to open a soccer academy. I enjoy coaching the young people. They are the future."
And on the Soccer World Cup which starts this week, Smiley says Belgium could be the value.
"Their individuals need to click and produce a team performance. If they do, they could win it in my opinion," he says.
‹ Previous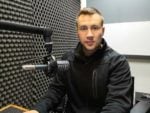 The Power Of Youth