Richard Fourie has just had his July carpet pulled out from under him with the last minute scratching of Elusive Silva, but being the consummate professional he is, he has re-set his compass and is focusing on the job at hand of getting to grips with his new engagement, Horizon.
The first time I chatted to Richard Fourie in any serious capacity was after THAT July win on Legislate back in 2014. It was freezing cold and we had a patchy line, which made things a little challenging. This time, we meet face to face, at a local restaurant in Cape Town and grab a table outside, overlooking the ocean. It's a rare opportunity to study him up close and I get him to tell me 'the Richard Fourie' story, which is pretty remarkable in its own right.
About Richard
The young jockey, who hails from Johannesburg, near the Vaal Racecourse, joined the SA Jockey Academy back in 2001 despite having little experience of horses. "A chestnut was a 'red horse', which tells you just about everything!" he grins over his glass of orange juice. A family friend who was involved in racing first recommended a career as a jockey. Richard went to check it all out with James Maree and then joined the Academy. "Fortunately for me I had Mr Curtis, who is world class. He has so much knowledge and experience and has produced world-class jockeys like Weichong Mawing and Douglas Whyte. He shaped me into who I am."
Another person who lent a helping hand was Michael Roberts who offered Richard a bursary at the Academy. Why was that? "I don't know," answers Richard. "I think it was just a random act of kindness. He gave bursaries to me and a few other guys, which basically covered a year's worth of fees. It paved the way and made things a bit easier."
Starting Out
Richard was Champion Apprentice in 2003/04 and from Durban he was transferred to Cape Town. "It wasn't my choice and when I got here I hated it. It was winter!" he grimaces. "I'd been riding 40-50 winners a season in Durban and here I had one winner in 6 months. It was demoralising." However, sometimes, all one needs is a little luck. "Mr Marcus took me under his wing. He was just starting out as a trainer – it was his third season. At my first meeting for him he gave me 2 rides and both came 3rd. I begged him to keep me on and next time out they both won." The young man was on his way. "By the end of the season, they had 68 winners, and I won the Cape Championship that year with 88 winners. I beat Karl Neisius," he says proudly. "Nationally I had 124. It's hard to get that now because we don't race as often in the Cape, but 125 winners is my goal every season."
His first Gr1 came on the last day of his apprenticeship, winning the 2007 Paddock Stakes on Badger's Gift and beating the mighty Sun Classique. "She broke the course record. Jeff Lloyd (on Sun Classique) just shook his head as he went into the second box," he smiles.
Taking Off
He hasn't looked back. From the Marcus yard he leapfrogged to the Snaith's and that fateful season in 2014, when he suffered a terrible fall from Jet Explorer in the Gold Challenge, but came back to ride and win the July on Legislate. I ask him to talk me through that period.
"Jet Explorer is an amazing horse. To come back and do what he's done is amazing in itself. I tore my AC ligament and fractured my T6. Three weeks later I rode in the July." Asked how he managed such a remarkable feat, he admits he rode in terrible pain. "I got them to inject my shoulder with cortisone, but it felt like I had a knife in my back. But I wanted to ride Legislate. I knew he could win and no-one else knew him as well as I did. I didn't want someone else to tuck him in. I thought there would be a fast pace, but it turned out the slowest July in history and he raced green. After the line I said to MJ I thought we'd won. He said he knows, but he had to try. It's not the way I wanted to win, but if the horse had gone straight, he would have won. MJ and I are good friends and there are no hard feelings. The horse was interfered with 3 times and the race was hard on him. He sustained a ligament injury and pulled up lame. I didn't even get to do my victory canter," he says sadly. It's clear the disappointment still stings.
So why is the July the race everyone wants to win? "Basically the prize money," he laughs. It's what we wake up for. Yes, it's a handicap, but it's the best one you can find. And you get bragging rights for the year," he grins.
July Merry-Go-Round
Originally engaged to ride Cup Trial victor, Elusive Silva and very confident of their chances at the weights, Richard had his hopes dashed when the horse was found lame after the public gallops on Thursday, 22 June. "They contacted me that afternoon and said he didn't pull up great. It's that old tendon injury that's flared up again. They said they were going to scratch him," he says flatly.
When one door closes another often opens. Elusive Silva's scratching meant that first reserve, Horizon, got a golden opportunity. "Justin spoke to Robert Fayd'herbe at the Bass yard and told him I'd be available and not long afterwards they offered me the ride," continues Richard. When we spoke to Candice Robinson last week and reflected on Piet and Vivia du Toit's extraordinary good fortune in having their very first purchase make it all the way to the July final field (albeit until last Thursday as a reserve runner) Candice commented that they are obviously lucky and that she was happy to ride on that luck. As they say, if you want to catch a fish, it helps to cast your line where the fish are. In a race as open as this year's July seems, it certainly won't hurt to have a little rub of the green in your favour.
Although Richard hasn't ridden Horizon in a race, he will be spending time figuring out the gears in the run up to the big race. Richard is a big fan of Silvano and Dynasty progeny, so it's rather fitting that he gets the ride on the beautiful son of Dynasty who is out of a full sister to Silvano. "He's a young 3yo and the older he gets, the better he'll become. He was not a cheap horse, so they must have thought a lot of him," he acknowledges. Elusive Silva had drawn 15, but Horizon will have it all to do from the 18 draw. "He's got a big task at the draw, so we're going to need a lot of luck in running. If we'd drawn in the first 5 or 6, it would have been a lot easier for him, but he's by Dynasty and Dynasty won it from the 20 draw. He's got ability, so we'll just have to see."
Are there any nerves on the big day? "I treat it like any other race. It's just the prize money that's different."
As there is always controversy, we might as well get it out of the way. How is the track holding up? "We run our best horses at Greyville and it's scary. There are patches. It's wet and dry, there are 4 different grasses. I just don't feel it gets enough attention. In Cape Town we have a very good track manager. Kenilworth is world class. This year we've had the drought and with Durbanville being out of action, Kenilworth has had abuse for a full season and it's still standing up. Well done to the boys in Cape Town."
Where To Next?
Richard has a champion apprentice title to his name, successful international stints, a July sash safely in the trophy cabinet and designs to add a second one. But where to after that for Richard Fourie? "I'm enjoying riding for Mr Kotzen and his clients Mr Hattingh and Peter de Beyer. I also ride for Mike Robinson. I'm looking forward to next season and to riding Gold Standard. I've got one champion, I just need to find a few more and I'll be working hard for my sponsors, Drakenstein Stud and focusing on the big races."
"This has really been my first full season and I've got over 100 winners now. I want to try and benchmark 150, which is remarkable for a Cape-based jockey." Does he have an eye on the title? "I don't like chasing titles. You tend to forget what's going on at home and I think you've got to look after your roof. It's important to keep a good balance. So I'll focus on the Cape and then ride in Durban for the season, although I'm obviously happy to travel if an owner wants me to."
But the immediate focus is on 1 July. "I want to win fair and square, not fall over the line and I want to do the thing properly – victory canter and all."
‹ Previous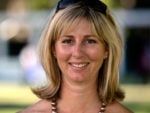 Candice Robinson