Vince Curtis has been involved with the SA Jockey Academy since 1976, meaning he has had a hand in producing every single one of our current senior jockeys. Although he now assists on a part-time basis, Vince recently celebrated his 70th birthday and we thought that merited a nod.
I set off to visit Vince at his home in Big Bay on a perishingly hot, dry Cape summer's day. He warned the turnoff to his complex was easy to miss and he was right. I drove straight past and had to do a U-turn and then ring, sheepishly, somewhere near Table View to ask for help. Vince guided me back, calmly and patiently, staying on the line until he could see me from his balcony.
Vincent Sindin Curtis (the middle name is Latin and comes from his mother, but he laughs and says he hasn't got a clue what it means) was born on 17 September 1947 and grew up in Pretoria, the second of the Catholic family's five children.
An uncle in Durban knew a bit about racing and suggested he consider becoming a jockey. "He took me to Clairwood and I sat outside the fence and watched. He said 'Think about it.' I spoke to a few people and my mother applied for me. They said I looked like a great candidate and asked us to come down and for me to be prepared to stay."
Starting out
"I'd never been on a horse. I'd never been on a donkey! Cyril Buckham was the riding master at the time and told us to drive to the Academy and take a look. There was a horse called Aloe Land who only had one eye. Cyril Buckham said 'This is going to be your horse.' I thought, 'What have I let myself in for? I didn't know they were so big!" His aunt and uncle drove him to the Academy that Sunday afternoon and he started the following day.
Vince started race riding in 1964, mainly for Barry McMurtry, who had horses like Onyx and Kings Men, and other trainers, namely Buller Benton and Hennie Coetzee. "I'll never forget in my second year, Hennie Coetzee approached me and said 'Have you got a ride in the Gilbeys?' I said no. He said 'I want you to ride Know You for me.' When I got back to the Academy, I told Mr Buckham, who said 'Wait, Mr Breval wants you to ride Kimberley Kid. So I had to phone Hennie Coetzee and say I was riding Kimberley Kid. He said, 'No, you accepted my ride,' and put the phone down on me! Mr Buckham said he'd sort it out. He phoned Hennie Coetzee back and when he rang off, he said 'You're riding for Mr Coetzee.' When it came to the race, he told me to jump and give him a smack if he needed it, but to ride hands and heels. And that's how I won." He tells the story matter-of-factly, but there is a faint smile on his lips.
"It was the same year I got a ride in the July. I was walking past one morning and Mr McMurtry said to me, 'Don't you say thanks?' I said, 'For what, Mr Mac?' And he said Night Jar in the July! I rode, but she didn't come anywhere."
He had a few July near misses. The first was Peri-Peri for Tony Furness. "We'd been getting him ready and just before the race he noticed a bit of a tendon, so we had to scratch. It was a pity. Tony was a very good trainer. Whenever he prepped a horse, it invariably won."
On another occasion Vince had been engaged on Storm Signal for Henry Eatwell. "I rode him twice before the July to prep him. A week before the race, he changed the jockey. In those days, you got 10% of the winning stake, so I went to the Stipes and Jock Sproule had Eatwell in. In the end, Garth Puller rode. He made a mistake – he had the horse second last turning into the straight and got beaten a head by Yataghan."
Cape Town
Early in his career, Vince freelanced, spent a few months in Rhodesia riding for Freddy Maisch and then moved to Cape Town to ride for Gael Thompson. "The first meeting I had a winner for Ralph Rixon. I thought 'That's a good start,' but it didn't go too well after that. However, it wasn't all bad, as he met his future wife, Lorna riding work. The couple have just celebrated their 46th wedding anniversary.
Gael moved back to Durban and Vince (with Lorna in tow) went with him, in the dual role as jockey as well as stable employee. From Gael, Tony Furness offered him a job. "Tony put me on the map." He recalls riding in a race where Furness had two runners, Astrius and Lieutenancy. "I was on Lieutenancy and he told me to do what I could. We beat Astrius. I thought we would be in trouble, but Astrius' owners asked me to ride him next time." Other good horses he was associated with are Fitzgerald, Simon Says, Aquarius, Kirstenbosch and Rose Cut.  "We had some great horses."
Different Era
He won on Ocean City for Syd Laird and was also the last person to win on Mazarin. "Bertie Hayden didn't turn up for work one day and Mr Laird said, 'Want a thrill? Come ride Mazarin for me.'" They were getting him ready for a race in Joburg and Vince got to ride him in one of his prep runs. 'Bert was my mate and he told me you can only hit him with your left hand. Muis Roberts was also in the same race. He gave his horse a smack and he was gone. I had a clear run, I gave Mazarin one smack with the left hand and won. In the Joburg race, the jock didn't remember to change the stick over, so he never won."
In addition to riding in an era of great horses, Vince also rode with some great jockeys. "I rode with and eventually for Tiger Wright on his filly, Little Gambler. Charlie Barends also helped me a lot." He tells how Charlie took him under his wing as a young rider and once saved him from a nasty fall. "It was a different era," he states.
From Riding To Teaching
When Vince broke his neck and his arm in a bad car accident, David Cave suggested joining the Academy. "We had been friends at the Academy and he said they were looking for a riding master. Cyril Buckham asked me to come and teach and he showed me the ropes." That was in 1976 and he's been involved with the Academy ever since.
Cyril Buckham remained a friend and mentor. "He rode two July winners. I was really lucky – I learnt from the best. He was a great man and a pleasure to work with. We used to sail together and were great friends. He always said one has to change with the times. In my time, we used to ride a bit longer. Riding with shorter stirrups came when we'd get visiting jockeys for the Bull Brand and the local riders wanted to copy it. We rode with our foot in the stirrup, now the kids ride with just their toes in." Bouncing is another bugbear. "I've never taught it, I don't like bouncing. The only one who could ever get it right is Jeff Lloyd."
However, some jockeys do have an unorthodox riding style, but are still successful. Vince agrees. "Look at Robbie Sham. Nobody rode like him," he points out. "As Cyril Buckham said, you can't teach everyone the same. You have to find their skills and nurture them."
Cyril Buckham retired in 1987 and Vince took over. He'd been pushing to have an Academy in Cape Town and when Patrick Salvage eventually went ahead, he tasked Vince to run it. "I was very lucky to have Tarquin Norval as the welfare officer. He was a big help." Even though he'd been happy in KZN, it's worked out well and Vince and Lorna are happy in the Cape.
Family
Vince and Lorna have three children – two sons, Darryn and Mitchell – and a daughter, Casey. All three are accomplished equestrians, with Darryn ("Fearless," notes Vince) attaining his Natal colours for show-jumping. Darryn has two sons who are excelling at vaulting and Vince says proudly that one of them is showing definite promise as a future jockey.
Casey was the Academy's first equestrian student and also an accomplished equestrienne, winning Sappi Horse Trials and he proudly relates that she once rode at a dressage show in the morning and a Work Riders race at Clairwood the same afternoon.
His other son, Mitchell, had aspirations to be a jockey, but was sadly too big. However, he competed successfully in Show Jumping and amateur racing. He rode as a work rider in USA for 2 years, then went to Hong Kong where one of the highlights was being the work rider for Silent Witness. He now works as a riding master at the Hong Kong Jockey Club.
Retirement
Vince finally retired in 2011, but the Academy still calls on him regularly on a consultancy basis.
Asked what he thinks makes a good jockey, he says immediately, "Balance. Correct balance and good hands – that's how you communicate with a horse. And like any sport, you must want to do to it." It's this indefinable desire and determination that he looks for, particularly at selection time. "If you get a chance in this game, you've got to grab it with both hands." He also stresses that jockeys have got to do their homework and they have to develop a racing brain. "I always tell them to try and ride the horse in work and to do their homework. These days you can watch the replays on computer – these guys have got everything in their favour."
He still believes there is a future in being a professional jockey today, but warns, "It's hard work and you've got to be dedicated, it's not going to fall in your lap." He acknowledges that it is very competitive in the local ranks and is keen for local riders to look abroad for career opportunities.
It's unfair to ask him for his favourites, so I ask for any standouts that he remembers fondly. "Bernard (Fayd'herbe) was a really small kid, but he had natural ability." Richard Fourie also gets singled out. But then he starts reeling them off. "Anton Marcus, Weichong Marwing, Kevin Shea, Stuart Randolph, Piere Strydom, Glyn Schofield, Greg Cheyne – "There are so many." He notes Richard Fourie and Grant van Niekerk as two of the most talented of our young riders. He follows all his students and is very proud when they excel abroad. "I think the best thing is that we are all friends and when I go to races the guys will still come up and say hello. They're all very nice like that."
‹ Previous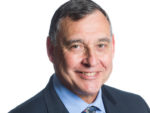 Peter de Beyer