Peter de Beyer's fledgling Black Swan Stud breeding operation currently lies top of the AEPR logs. Articulate, affable and highly principled, Peter bucks the trend that 'good guys finish last'. We catch up with this gentleman of our ranks.
Peter is most easily associated with the wonderful fillies Lady Windermere and Princess Victoria as well as standing Elusive Fort at stud in South Africa, but started out as a punter.
"I like mathematical puzzles and in those days, racing was the only bet in town. Then I got into breeding and I suppose it's also a challenge to try and predict the outcome."
He made the leap when his first filly, El Supremo, retired from the track. "I was looking for a value for money sire and liked Argosy's numbers." He laughs at the memory of phoning to book the service and asking what the boarding fees would be for the mare. Mike Sharkey quickly set him straight and recommended two boarding options. "Veronica Foulkes was more friendly and slightly cheaper," he grins, "so I landed there by lucky accident. Veronica was the first person to help me and I've learnt a lot from her. She's a good breeder and we've become good friends."
"I've found the breeding industry to be astonishingly collegiate – I've had nothing but kindness and help and breeders are generally happy for one another's success," he observes. El Supremo produced a few 'not so good' foals, before he discovered the nick with Centenary after which she produced Ton-Up (he is quick to stress the hyphen), Gold And Roses and Victorine.
Becoming commercial
"The tax man used to allow one to write off expenses, but then they ring fenced my breeding operation and that was when I decided to start selling. So I'd started out racing, then breeding to race, and have now ended up racing fillies to breed," he smiles.
Peter is now a few generations in with some of his mares and takes the approach that one can't create magic in a single generation. He also likes to buy something where he can see the build up of the pedigree and continue it.
"I learnt some bitter lessons along the way. I started by sending mares to unproven stallions and realised I was being caned, so decided I had to do it properly and started investing in stallion shares." He is strict with his broodmare band and the ones that do not perform, do not stay long. "I am fussy about what I stand and try to keep upgrading the herd."
A few years ago, he purchased a small farm adjoining Highlands in Robertson. "Like most breeders, I started small and grew. I've found that with less than 20 mares, you can't run your own show. That's critical mass for me. My business model is to get people who are good at what they do. I do the stats, and leave the husbandry to someone else. My first manager, Jane Gray was a lucky find. She's retired and now I've got Walter Cowe."
Selling
He acknowledges that the sales landscape is challenging. "There used to be a strong middle market where you could sell in the R60k-R120k range and make a small profit. Now you spend at least R100k to produce an average yearling and you're lucky to get R50k back."
"We haven't cracked how to sell racing to the majority of South Africans yet. It's a weakness. I also think there's a lack of appreciation and understanding of the need for marketing," he muses.
"Last year I tried something new and placed horses off the farm in syndicate groups. It's not a slam dunk, but we sold 60-70% which is probably the same as I would have got through sales. It appeals more to the newer / smaller owner. But I always say it's better to have 6 or 7 small shares than half a share in one horse. We could do it last year, because they weren't big name stallions, but they were nice individuals. Now that we've rationalised the sales programme, I'll return to a more conventional route."
He has two lots on the 2018 CTS Book 1, both of which have scored highly from the panel, including an Elusive Fort filly out of Field Flower as well as a full brother to Ernie (who won again in Mauritius over the weekend). The rest of his draft are spread across the other sales programme and he has also kept four for the Ready to Run.
Peter has also found commercial value in racing and then selling geldings to Mauritius as well as to trainers in the smaller centres who are happy to buy horses with a bit of racing left in them at a fair price. "Elusive Singer was sold for R50k and has won R200k to date. At the end of the day, you want them out there, you can't race them all yourself."
Rules
"Lawrence Allem once said to me you can't be an owner and a commercial breeder. For me the jury's still out. I think to do it properly on a commercial basis, you have to have rules. You can't cherry pick your stock – they all have to be made available and you must be fair in your dealings. I'm there to sell. I don't put silly reserves on. I don't feel it's ethical to chase a price. Horses either go or they don't. At the same time, I don't let a nice horse go for a butcher's price and would rather put it together with friends. I try to bring in new people with soft leases – if the bug bites, maybe in a few years, they will buy a horse. I think it's something every breeder can do."
Breeding successes
Thanks to Grand Heritage winner Forest Fox, Peter is in the happy position of being top of both logs on AEPR and with Last Winter looking a lively Cape feature season prospect, he may not have to move any time soon.
Last Winter
The Last Winter story really starts with Field Flower, who was found for him by Stephen Page, along with Betty Burke (dam of Ernie and Freedom Charter). Field Flower won the 2009 Fillies Guineas. "Not one of the fillies that finished behind her won a Gr1 after that, so it wasn't a vintage year, but we'll take it," says Peter affably.
Field Flower's first foal was Mighty Hash by Captain Al and then she visited Western Winter. "I've been a fan since Lady Windermere," smiles Peter. "John Slade prepped him and everyone said he was magnificent, but you never really know until they are in the ring. I got lucky, two owners wanted him. I was watching from the back and the bidding went to R900k and then seemed to stall. Then it got going again and climbed to R1,8 million and I thought this is really nice."
The bidding got going again and the hammer only came down on Dean Kannemeyer's bid of R3,7 million. "That's a huge amount of money," says Peter. "Then the pressure is on a breeder because when someone spends that amount, you want the person to succeed."
Last Winter trotted up on debut as a late 2yo, suffered a slight set-back and sat out the early part of his 3yo career. He came back in May this year to post back to back wins at Scottsville, before relocating to the Cape and winning over a mile at Durbanville on 18 October. "It was the first time I'd seen him since he was a yearling and he looked magnificent. Dean said he was short of a gallop, but he was too classy for them."
"There's a great aura about an unbeaten horse," says Peter proudly. "The nice thing about having a horse with Dean is you know they are not rushed and that he will take his time. I think he has a decent chance of being a good one. He looks a proper horse."
Ups and Downs
While R3,7m might sound an eye-watering amount, it has a certain amount of good karma attached. Peter was keen to return Field Flower to Western Winter and bought a cover at one of the Charity events for R160k. "Unfortunately it was the year he died," shrugs Peter. "I couldn't ask the charity for the money back and the stud couldn't do anything, although they did offer Go Deputy instead, so at least the R3,7m helped make up for it."
Field Flower has since produced a Var filly named Vase (due to debut shortly for Plattner Racing) and has since been visiting Elusive Fort. She now has a yearling (due to be offered at the 2018 CTS CPYS) a foal at foot and will visit What A Winter next.
Racing interests
Peter currently co-owns Final Judgement as well as Elusive Heart with Hugo Hattingh and is part of the partnership that retains Richard Fourie. "We've got a few exciting prospects on the track," he says happily.
Other fun prospects are Silvan Star which he owns with Georgina Jaffee which is still in training. "She's one of those fillies who didn't have much of a 3yo season, but blossomed at four. We are aiming for the Paddock Stakes, but it's not an easy race to win," he admits.
Purchasing
You learn which studs produce good horses. Glen (Kotzen) does his research diligently. We work well as a team. He looks at the physical specimen, I look from the pedigree and stats angle, we have a discussion and where we meet, we'll have a go, but you've got to be prepared to do your homework," he says firmly. "For every horse I buy, I'm prepared to bid on 20. I'm usually outbid on about 10. And there is an element of luck as well. Sometimes you'll go for a cup of tea and miss something you wanted."
Elusive Fort
Lastly, one has to touch on Elusive Fort who retired to stud in South Africa in 2010 (standing at Klipdrif Stud, and owned by a syndicate in which Peter retains a significant number of shares). It's not easy making a stallion, but the son of Fort Wood has been steadily carving his niche.
A notable early success was Peter's homebred Siren's Call, whose dam Siren's Cove was another bought with the help of Stephen Page. From the same family as National Currency, she won a few, but was injured before she got black type. However, she'd proved she had ability. On the strength of National Currency he bought a share in National Assembly, although her National Assembly foals didn't do much. The mating to Elusive Fort produced the wonderful Siren's Call. Peter confirms he sold a share to Gaynor Rupert which brought in a bit of money, but still allows him to maintain an interest. Siren's Call now stands at Drakenstein and has a Duke of Marmalade filly at foot and is in foal to Trippi.
But the stallion has proved popular among the breeding ranks. "His book is full and our shareholders are happy. I'm keen on stats and he is keeping his strike rate well above 50%. And he's improving all the time."
‹ Previous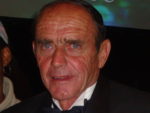 James Maree