The sale of a magnificent equine property within a stone's throw of the Summerveld Training Centre in KwaZulu-Natal has evoked plenty of interest.
It is a rare opportunity that a facility of this stature comes on the market and well-known racing man Luiz Cunha says that the decision to sell has not been taken easily.
Located in a quiet cul-de-sac bordering on a conservancy and private game reserve within the KZN development corridor, the Cunha property is ideally situated and is one of three private properties in Summerveld that has free conditional use of the world -class Summerveld training facilities. It has all the amenities for a private training establishment, pre-training, show jumping or breeding establishment.
There are many more great features, but it really is a patch of paradise quietly tucked away from everything, yet so close to Durban and Pietermaritzburg. It will come under the hammer at 12h00 on Thursday 5 November.
Father and son team, 63 year old Luiz Cunha and 41 year old Dylan, a Gr1 trainer in his time, are both well known in racing circles in the holiday province.
Luiz has a post graduate accounting qualification and runs his own accounting practice. But he admits he prefers his 'main profession' as a racehorse owner! He has owned and bred horses since 1987. Sovereign Man was his first winner in 1989.
Given the fact that Luiz is nearing retirement age now, and wants to be with his beloved wife and grandchildren overseas, while also pursuing his first love of breeding and dispensing bloodstock advice over there, he feels that the time is right and says that he has much to give to the industry.
"Both Dylan and I have always been KZN boys. I am married to Jennifer for the last 42 years and going strong. We have 4 children. Dylan trained and is now an airline pilot. Clinton owns and runs his own pub in the UK. Simone is married to John Nel, an ex work-rider and trainer in SA, and they live and work for Simon Crisford, the trainer with the highest strike rate in the UK. Kirsten is an Attorney and is also in the process of emigrating to the UK, but is still an avid show-jumper in KZN," Luiz proudly tells the Sporting Post.
After school Dylan worked for Barry Hills and Robert Armstrong in the UK before joining Snaith Racing for a few years and then pursuing training for his own account.
He is married to Taryn and they have four 'horse crazy kids',  including Emily, whose stepfather is Gauteng jockey Gavin Lerena.
"So we are a family still very involved in racing and totally mad for the game," quips Dylan, who at 28 was the youngest trainer to win the Summer Cup in the 21st century.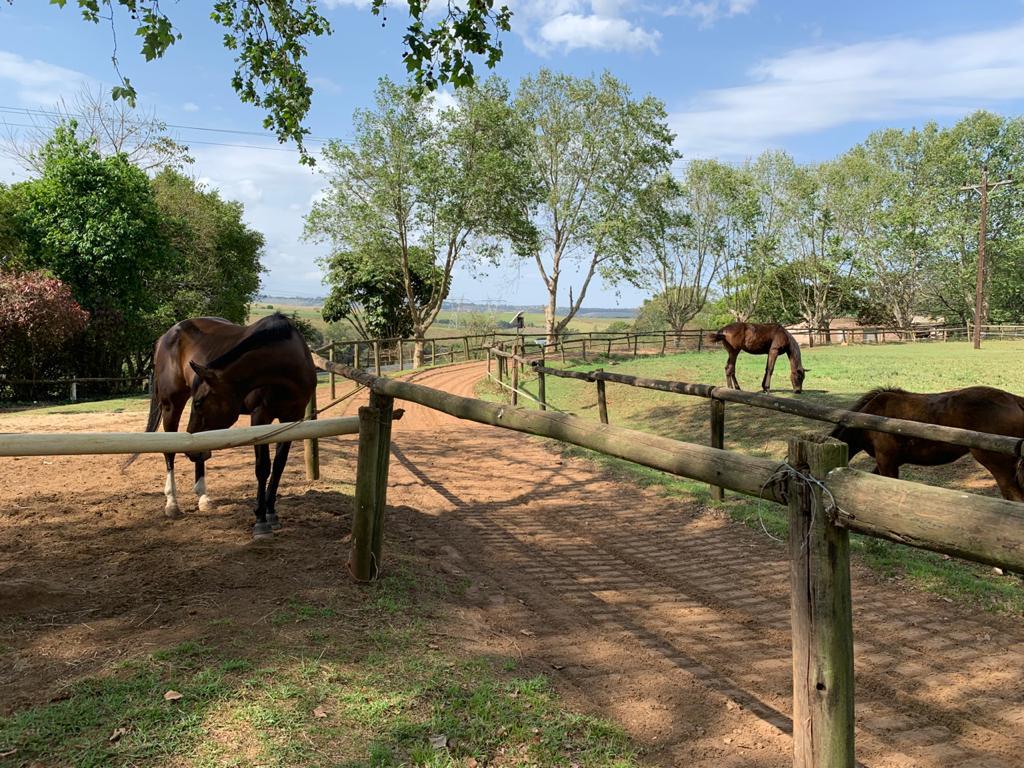 Strategic News, an AUS$40 000 Magic Millions bargain buy by Dad Luiz, was ridden by Glyn Schofield in 2008.
"Wow those are great memories and it was a nine month plan to look after his handicap that came together. And a great team effort – that's from Vee Moodley showing me past preparations and me bugging him about handicaps, to Justin Vermaak my assistant at the time, and myself, living, eating, dreaming and sleeping the Summer Cup – and to our wonderful team of grooms," says Dylan.
He recounts how they had engaged MJ Odendaal to ride Strategic News, but the top jock unfortunately fell badly at Clairwood and Glyn Schofield, as professional as ever, stood in and gave the Aussie-bred son of Strategic a great ride as per the game plan, which worked 100% for nine months – something which doesn't often happen with horses!
Dylan's other career highlights include winning a race at every racecourse in South Africa – a rare feat.
"That also includes winning at the fun Randjesfontein race meeting as well as my only two raids as a trainer to PE to win the Guineas and the Paddock Stakes. Traveling horses was our specialty, something I learned well in the UK. Pacific Charm and Pacific Warrior also won and raced well in feature races over marathon trips and Pacific Charm actually won the Gr3 RA Handicap on Summer Cup day when we won the big race. Coconut Grove was just below top class and also provided us with many fun days in the early stages of my career. Gold Game won the Listed Sophomore Sprint raiding from Durban to the Vaal sand as well. Cameronskingmaker ran third in the 2400m Gr3 Aquanaut Handicap raiding from Durban after the float rolled with him the day before near Harrismith. Thankfully John Fox was not far behind and kindly loaded him onto his float and finished the trip to Johannesburg. Strategic News also went on to win a race in Dubai for us with Ryan Moore in the saddle, which was also great. Ryan Moore was an absolute champion to deal with," recalls Dylan.
He handed his trainer's licence in during May 2010 – his last winner was Danger Point in a 2500m Maiden Plate at Clairwood on 21 April 2010.
In a letter to his clients that is now ten years old – but very appropriate today – Dylan cited a lack of support at the yearling sales, the high cost of purchases in relation to stakes, escalating costs of operations and the difficulty of competing with larger stables as some of his reasons for quitting.
Now resident in Umhlali Beach, First Officer Cunha flies the Mango Airlines Boeing 737's on our domestic routes.
Luiz has always been a great breeding enthusiast and very early on put together matings and purchased Gr1 winners and performers for his friends. These include some big names like Shah's Star, Fov's Dancer and, of course, Strategic News. There were many others, including all the horses Dylan trained and others such as Split The Breeze, Festive Freddy, Fearless Gun, Giants Jewel and Citizen Dante.
"We were also the underbidders on many Gr1 winners, frustrating as it was. There are a few I currently own that are looking promising as well – such as Shavout and Duquesne Whistle – two definitely worth following," says Luiz.
He goes on to point out that all of this was done on a limited budget and lots of value has been found over the years.
"I also think Anton Marcus's last few rides for us when training, maybe 4/5 of them won for us and the top jockey has continued that into ownership for us winning on our last 3 winners – Shavout, Wintertime and Carbon Fibre."
Luiz still breeds with 4 mares and has 6 horses in training with up-and-coming Hollywoodbets-sponsored trainer MJ Odendaal.
"MJ is a revelation in the training ranks and is doing really well with a small string and we hope the bigger owners and breeders see this and support him. He really makes racing fun and his eccentric personality is much needed in racing," suggests Luiz.
Luiz and Dylan are clearly passionate about racing,
"There is always money for a good horse so racing needs to fall back to its basics and look after the smallest owner, breeder, punter, jockey, fan and not forget the lifeblood of racing as SA racing has done in the past. A classic example is post COVID lockdown – look what happened to the pools when the small guy couldn't get into the tote? The pools were destroyed. Cape Town also has the biggest players in the game and can't fill a field or raise a decent pool – this is proof the smallest players need looking after!" say Luiz as he stands up to bid us goodbye.
For enquiries, please contact Luiz on 0824685256 or Dylan on 0729523828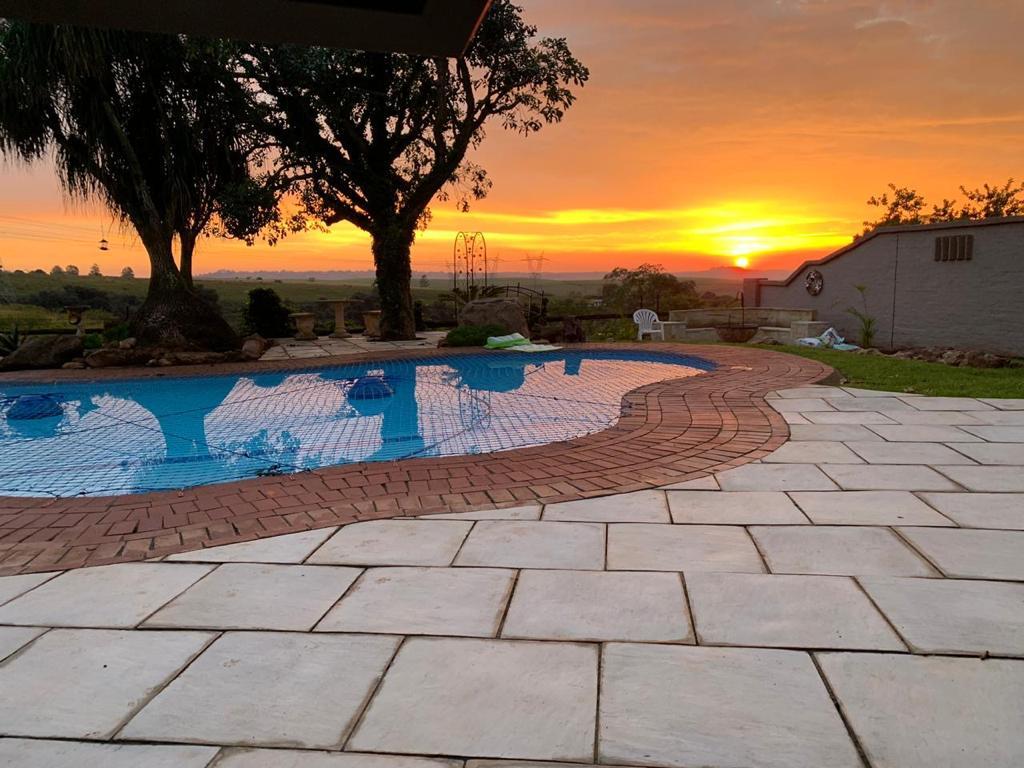 ‹ Previous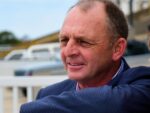 Carl – The Next Chapter