Life in the constant shadow of a giant is no walk in the park.  But shadows can't exist without light and our brand new lady trainer Ashley Fortune loves the dynamics of her new role.
She labels her and her semi-retired champion jockey husband Andrew, the Yin and Yang of South African racing.
South Africa's newest and most upwardly mobile lady trainer made history at Turffontein on Champions Day by saddling her first winner – in a Grade 3 race – and ridden by her stepson, Aldo Domeyer.
It doesn't get much better than that for a famous South African racing family  – certainly judging by the pleased as punch, Candyman, and the enthusiastic reaction from the Turffontein crowd after a long and tough day.
Read about the memorable race here
"Nobody planned it like that! We really made history? Wow, I will take that with both hands but now life goes on and we have to saddle our next winner," says the obviously pragmatic Ashley, who balances her new occupation with the demands of motherhood – and 'another big baby' in their Walkerville household in the form of husband Andrew.
The obvious question arises – who is the boss?
"Horses are my life and this is all I have ever wanted to do since my school days," says Ashley, who recalls that when other kids were aspiring to be doctors, dentists and civil engineers, all she ever wanted was a job – any job – with horses.
And now she has got a real job in racing  – and she is the boss!
"Andrew loves to let the whole world know he is around. When he arrives on course, everybody is aware of it. I am exactly the opposite. If I had his personality, we wouldn't have lasted five minutes," she laughs.
As to her inspiration, she says her husband is top of the tree.
But Ashley has read the autobiography of Australian trainer Gai Waterhouse, widely regarded as the most successful female trainer in the world.
"There are a lot of parallels that I can identify with Mrs Waterhouse. And lady trainers have a great record in this country. I have read of the likes of Anne Upton, Eileen Bestel and Jean Heming, and then we have at least fifteen current fairer sex conditioners making a living in what is largely a man's world!"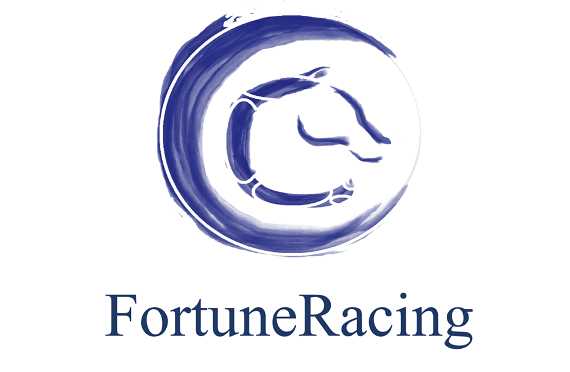 "I have been wanting to go on my own for five years already. Andrew always said – 'you can't train before you become a Fortune!' We married in September 2016 – that was my clearance, I suppose! It has taken a long time to get to where we are today."
Ashley was born in Harare on 20 July 1981. She lived with her parents and a younger sister on a farm near a small town called Ruwa.
Her Dad was a transport contractor and the facility allowed space to store the vehicles – but more importantly, horses too!
"We were horse crazy from an early age. I spent my life doing polocrosse. It gave me a great foundation for what I do today."
She recalls modestly that she was an 'okay' student at Chisipite High School but couldn't wait to spend more time with horses.
She lost her sister thirteen years ago and her folks are 'just down the road' in Parys. She tries to see them often as she can.
It was while working for champion trainer Noelene Peech in Zim that Ashley met the charming  South African jockey who was to change her life forever.
"We clicked from day one. He talked a lot. Nothing has changed! Funny enough, he is also a good listener and is a very intelligent guy with great life experience. Nothing seems to scare him."
The charismatic jockey only returned to ride in the last meeting of that season but by then numbers had been exchanged and they were coupled on the tote.
A  move followed to Cape Town just before the Met of 2009.
"So 'Winnie Wallflower' joined forces with 'Mr Love The Limelight' and we have been together ever since!" she laughs, adding  that they have a beautiful son together.  Andrew's two oldest children also live with them.
"Sean Peter Fortune is five years old. We initially named him after Andrew's late great friend, Kimberley trainer Peter Miller. But I was pregnant when Peter's son Sean died tragically. So we  chose to call our new son Sean."
Ashley explained that they have horses on their Walkerville property and Sean is already an accomplished rider.
"I have to stop him from pulling a horse out at the Vaal to work in the mornings! It's quite scary. No question – this  apple hasn't fallen far from the tree!"
When it comes to the business side of things, Ashley says they are keen to build up their string and give their owners a fair deal and a happy experience.
"We have 30 horses in training and have received support from so many people. Hassen Adams, as an example, is a seasoned major owner and to know that he has the confidence to give us horses is a major boon. We have a great growing band of owners and cherish and value them all. Andrew doesn't believe in cheesy emails – he speaks to people. It is something he does very well."
As to the guidance and direction in terms of stable management, Ashley says that Andrew is the first man at work every day and has a great all-round stable management knowledge.
"I have given him one morning off a week, as I don't want him to burn himself out," she says with a smile.
"I have also picked the brains of the likes of Alan Greeff, Shane Humby, Darryl Hodgson, Clinton Binda, the Alexanders and my neighbour Gokhan Terzi. They are so willing to give advice and help. There are plenty of good people in what can be a very cut throat game at times," she says.
Ashley does a lot of the rehab and physio work on her horses herself and Wayne Agrella has been a staunch supporter in terms of riding work.
She adds that Andrew also comes in handy with coaching of their work-riders.
"He tweaks their seat and shows them how to look better on a horse. That has built their confidence."
She went on to say that she was incredibly fortunate to have commenced with horses in training.
"It is not easy with me being largely an unknown. Having Andrew around gives our owners the confidence that things will be okay. I joke a lot and dig a lot. We laugh a lot. But I really couldn't have done it without him."
Andrew Fortune had the last word – but what's new?
"I realise Ashley is starting in tough times. Guys are leaving the game and here we are opening our doors! I read somewhere that some of the world's greatest businesses have started during a downturn or recession. So we are under no false illusions and are ready to go out there and roll up our sleeves and get our hands dirty. More winners will come – in the meanwhile let's  bring the fun back into racing again! Good grief, some of the miserable faces at the racecourse tells me not everybody is enjoying it," he said with a broad smile.
‹ Previous
Third Winner For Luke Ferraris