Trainer Dean Kannemeyer happily joined the ranks of the 2021 SA Champions Season feature winners at Hollywoodbets Greyville on Saturday with a bang, courtesy of the progressive 2yo, Cosmic Highway, who stormed home to win the R100 000 Cell C Sharks Listed Gatecrasher Stakes.
The top trainer is hoping for further success at Hollywoodbets Scottsville on Saturday when sending out Silva Magic in the Gr2 Track & Ball Oaks and Legitimate and Favour in the Gr3 Track & Ball Derby.
"I have been waiting a year for a 2400m for Silva Magic! She is a consistent sort who never runs a bad race. She has been restricted from a mile to 1900m, and I feel she will relish the test. She is a well-bred filly and it is a really nice chance to earn some black type, too."
On the prospects of Legitimate and Favour, Dean says that the latter stays very well and ran a decent race in the Lonsdale.
"Legitimate got a 20 pound rating hike when second to Kommetdieding and the Cape Derby wasn't his run. He ran a cracking pipe-opener and I need to find out if he stays. On breeding he does, and he goes in fit and well. I'm looking forward to a good day!"
The 60 year old was one of South Africa's longest serving assistant trainers when taking the reins from his legendary Dad 'Peekay' in 1999.
His move to open a permanent satellite base at Summerveld has paid dividends for the powerful Milnerton yard, and Dean says he has never looked back.
"There are logistical and cost challenges in running two yards, but it's vital to offer our clients a spectrum of opportunities to optimise the potential of every horse," he added after unsaddling the exciting Cosmic Highway, who races in the Khaya Stables yellow and black.
And for the Kannemeyer team, visiting KZN for the SA Champions Season has become part of an annual routine spanning nearly 50 years. The closure of Clairwood in 2012 meant a change of thinking and adapting to the new, but Dean has learnt to love his 'home-from home', Summerveld.
"For years we were told by top people in the game that we could never produce the same results out of Summerveld as we did for forty years of coming up from the Cape and being based at Clairwood. In my first year at Summerveld we saddled the July winner," he says proudly.
This season he enjoyed a highlight when the grey Pomodoro flyer Russian Rock won the WSB Gr1 Cape Guineas. It was a sixth win in the prestigious classic for the former amateur rider and the yard's ninth overall, as his late Dad also won it three times.
So while Dean was always looking forward to the 2021 SA Champions Season, he concedes that it is 'never easy'.
"We have the national cream of the crop in action, and the right horse on his A-game is an imperative to even hope to be competitive. So to get amongst the feature winners is very pleasing and we have some nice runners at Hollywoodbets Scottsville on Saturday," he adds.
Dean is the ultimate conservative horseman and is the last trainer to go trumping up his stock. He says it's important to always keep one's feet on the ground.
"I really liked the way Cosmic Highway won on Saturday. He is still learning and didn't really know what was needed of him. When the penny dropped, he accelerated very smartly. I am going to enter him for the Durban Gr2 Golden Horseshoe on Vodacom Durban July day and then let's see how he draws – that's important – and how he goes in the interim. I thought Waterberry Lake ran a nice race in third too. He is doing very well and will also be a Golden Horseshoe candidate."
The Golden Horseshoe is a race that Dean won when it was still a Gr1 event with Fred Crabbia's Afrikaburn.
He also has the impressive recent Hollywoodbets Scottsville debut winner Gimme A Prince, who didn't have any luck in the Gold Medallion, when just under 3 lengths behind Ambiorix.
Then there is Mr Master Starter, who caught the eye on 6 June when winning his debut at Hollywoodbets Scottsville.
"He is a lovely horse with loads of natural speed. He is the kind of horse I would sit on and give some time. One always has to bear in mind with all the 2yo's that their 3yo season still lies ahead and the classics are our target – that is, if they are good enough. I have never been one to try and force the youngsters – in fact our 2yo's have always been monitored with an eye on their 3yo summer in the Cape."
On his Vodacom Durban July entry Azores, Dean is likely to scratch him.
"His form in the Cape seems much better than in KZN. We had no luck again this year after a decent summer down in the Cape. He came out of the staying race on Met day after a two month break and ran in the Sledgehammer at Hollywoodbets Scottsville. But then we detected some mucous in his respiratory tract and had to go easy on him. He was up there with them in the Cup Trial on Saturday, but then tired – a clear indicator of a lack of race fitness."

‹ Previous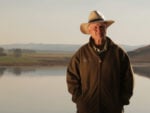 A Champion Boost For KZN Breeders