Despite the prevailing dire uncertainty, Gr1 winning veteran Joey Soma has never stopped dreaming big – even at the age of 61.
While nothing is cast in stone, he has his sights set on a possible tilt at the HK$ 25 Million FWD Queen Elizabeth II Cup at Sha Tin on 25 April 2021 with his smashing colt and SA Horse Of The Year candidate, Got The Greenlight.
Diplomacy has never really been Joey Soma's middle name.
But talking to the Turffontein trainer, one gets a genuine sense of dyed in the wool racing wisdom and mellow maturity, that only comes with decades of hard earned voyager miles in what has to be one of the toughest games on earth.
Joey owns last season's rising star Got The Greenlight in a partnership with Dayalan Chinsammy and Hassen Adams. He concedes that the Nadeson Park bred CTS April Yearling Sale bargain buy, with whom he won two Gr1's last term, has been something of a lifechanger in recent times.
"Shew, this horse has been good to us. He is a star – loaded with ability and he has the heart of a lion. One only had to look at him and subsequent winner Belgarion in the Vodacom Durban July parade ring. The Snaith horse looked like a top-flight rugby international. Our boy was the Currie Cup B-section player. A year makes a helluva physical – and mental – difference in the life of a racehorse. Belgarion has a year on us. He came in as the right horse on the day. We didn't go down without a fight.  There was less than a length in it at the end."
Joey sent his flagbearer into Sue and Jodi Peters' care at Precentor Place after the July. See the pic below
The horsey paradise is situated in the heart of Drummond and has offered a professional service since opening their gates 35 years ago.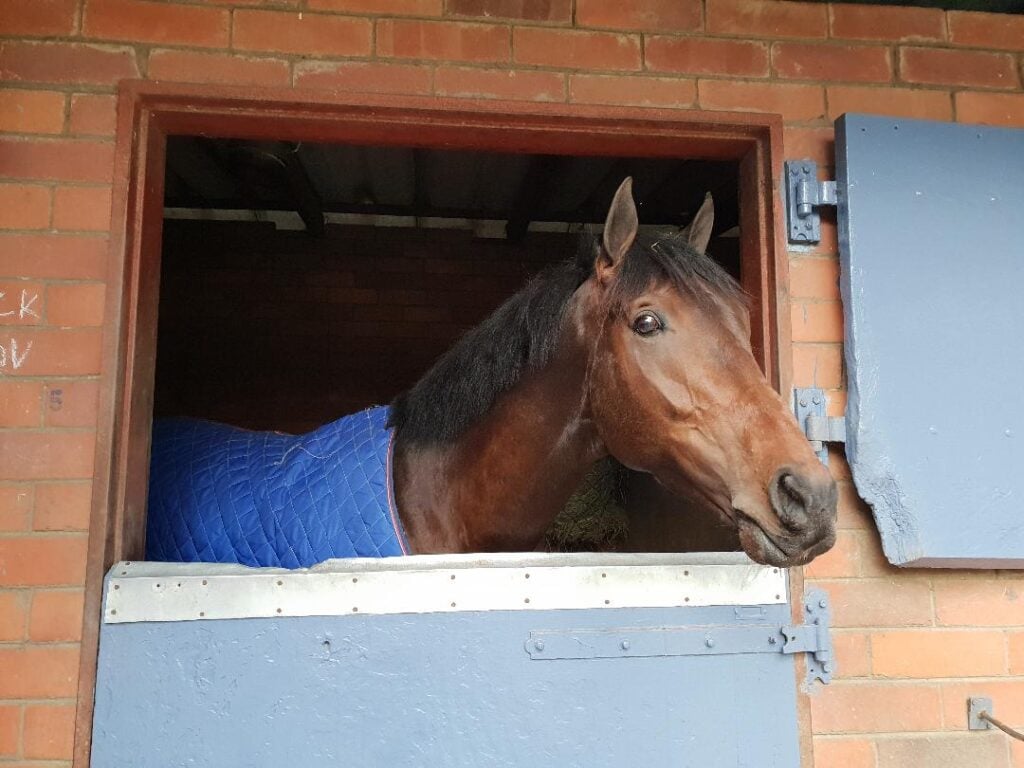 "Got The Greenlight deserved the break. And he looks terrific since his return to home base ten days ago. His condition is a testimony to the dedication and outstanding care during his well deserved vacation with the Peters. It is support services like theirs that make us trainers look good! The regular photo's and updates – they are simply professional and caring people who love what they are doing. I cannot thank them enough and Got The Greenlight is back in light work and loving life."
Got The Greenlight was crowned the 2018/19 Equus SA Champion colt, amidst a mild outcry in certain quarters on behalf of the more high-profile Eden Roc. History has shown that the panel may just have got that call right.
The delayed Equus Awards under lockdown is just over a week away. While there are a host of candidates or pretenders to the SA Horse Of The Year title, we asked Joey how he felt about his charge's chances of lifting the prestigious title.
"I have said that racing is a sport and the wheel turns. You have your good days and bad days – good calls and bad calls. We all have our moment in the sun. I have my own thoughts, partisan or not, and will accept whichever way the panel votes. I am not going to sling off – it's not going to change the fact that we are privileged to own a world-class horse that, excitingly, can only improve to even greater heights into his 4yo season."
And the R54 million Hong Kong dream?
"That's a lot of money in any man's language and the trip to the East for the QE2 Cup would be a career first prize right now for me personally and a just reward for my staunch co-owners. But we would need some urgent progress on the export protocols front. I take my hat off to Mike de Kock and his clients who set off again recently to endure the onerous quarantine restrictions. We have neither the patience nor the money to subject ourselves to that and we simply cannot afford to waste a really smart horse's career in transit," he added.
Joey says that he has spoken to SAEHP's Adrian Todd, who remains hopeful of progress on the EU audit.
"The industry desperately needs tangible re-assurance and direction more than ever right now. And we need to focus on using our resources effectively and in the right direction. Maybe it's time to draw a line in the sand and reconsider using the cash for stakes rather than chasing what could be an unattainable goal?"
While he is very positive about MOD gaining the ascendancy in the Phumelela Business Rescue race, the veteran feels that industry leadership urgently needs to talk to the folk on the ground, and, where possible, provide a road map of sorts.
He points out that in the reduced stakes climate, that very item – stakes – is the only aspect that has actually been reduced.
"Rent, wages, feed, nominations and declarations – the costs never stop for the trainer and the owner. Time is not on anybody's side."
He also hopes that some direction will be given with regards to feature race programmes ahead.
"As a personal example, I would normally plan my race programmes some time in advance. But right now everything is pretty fluid. We are waiting to see what happens in the Cape season and what the level of stakes are going to be for their Summer Season feature races. In today's high cost climate, it can set owners and trainers back a small fortune to travel across the country from Gauteng to the Cape and set up a satellite base there. I'd like to target the L'Ormarins Queen's Plate and the Met if we do head that way. Then if Hong Kong doesn't unravel as we would like it too, I'd go for the Horse Chestnut, the Premiers Champions Challenge and then try and complete some unfinished Vodacom Durban July business!"
A racing man to the tips of his shoes, Joey Soma stresses that he is not being negative or critical of anybody.
"The situation is what it is. We can blame, point fingers and fight, while dilly dallying all day on what should have been – what could have been. We have MOD at the wheel and like many people, I don't know or pretend to understand what the processes entail as to resolving issues of business and organisational structure and getting life back to something remotely near normal. But time frames are key! The pressure on owners and trainers today is greater than I can ever recall. Many are just operating on raw passion right now. It's more difficult than ever making any kind of a money case for horse ownership. But we love our horses. We love racing. It will take quite a bit more to get rid of some of us yet. Let's just make this work!"
‹ Previous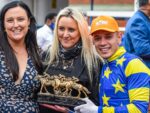 The Dawson Destiny!